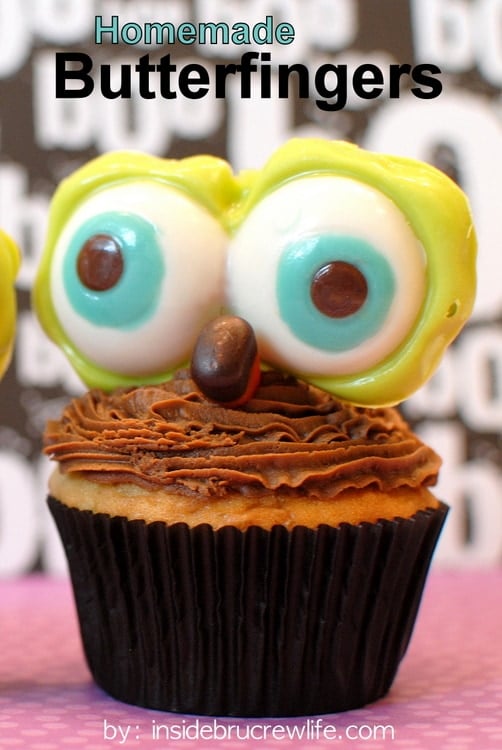 Have you ever heard of "SMIZING"?Apparently I just don't watch enough
of Tyra on Next Top Model because
I just now learned this fun new word
at our family photo shoot the other night.
Oh, how I can't wait to get that cd of pics
because every sneak peak I saw was
AWESOME!
But I knew they would be…
I mean I have a hot hubby
and we made some cute kiddos together:-)
But back to smizing…
it is harder than it sounds.
I mean smiling with your eyes and not your lips???
You definitely feel like a FREAK trying to do this;-)
Because let's face it…
this is usually something I might try out
while in the safety of my bathroom…
NOT! while someone is snapping pictures of you.
But I gave it a whirl…
I'll let you know whether the smizing pics
are good or freaky:-)
I definitely was just full out SMILING when I came across
this fun new recipe for Butterfinger Owl Pops
on one of my absolute new favorite blogger's site.
(You have to go check out Kristan at
Confessions of a Cookbook Queen!!!)
She always has fun new treats and hilarious stories
to go with them.
And she used the most amazing OWL mold…
I had to have it!!!!
I am kind of an owl nut and I go crazy for those
doggone cute birds!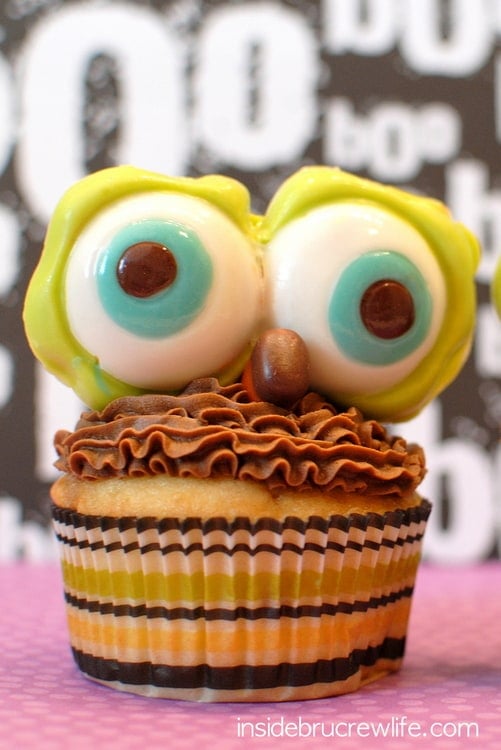 Unfortunately the website she provided was sold out…
Figures! Something cute and I can't buy it:-(
Ebay came to my rescue though.
I found the same one for CHEAPER
than what everyone else paid for it.
So take that cute baking website!
Just don't take that too personally…
I promise to come back and buy other
cute baking stuff you have:-)
Back to the Butterfingers…
it is just equal amounts of
candy corn and peanut butter.
Melt it together and flatten it out
on a piece of wax paper.
So easy!!!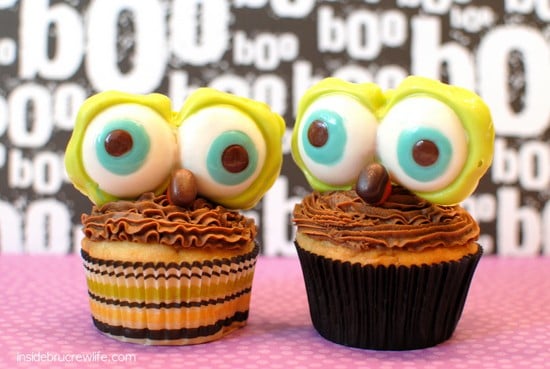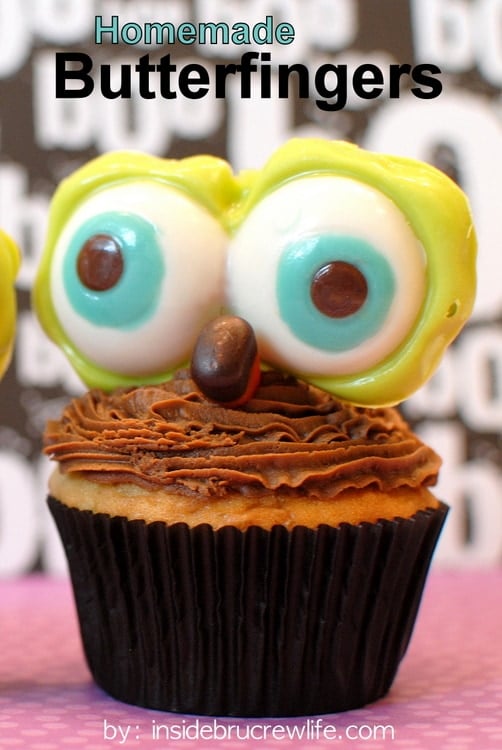 Peanut butter and candy corn melted together has the same taste as a Butterfinger Bar.
Ingredients
1 cup candy corn
1 cup peanut butter
colored candy melts
plastic candy mold
Instructions
In a saucepan, heat the candy corn and peanut butter over low heat until melted. Stir together. Let cool slightly.
Melt the candy melts according to the package directions. Paint a layer of chocolate in the mold. Let set. Fill with the homemade butterfinger mixture. If the candy mixture is too hard to press, heat it in the microwave for a few seconds. Top with more chocolate. Let set completely before taking out of the mold.
http://insidebrucrewlife.com/2010/10/eye-had-to-try-this-out/
Copyright Inside BruCrew Life