This Coconut Butterscotch Banana Bread is a fun way to change up your traditional banana bread.  It is a delicious way to start any day.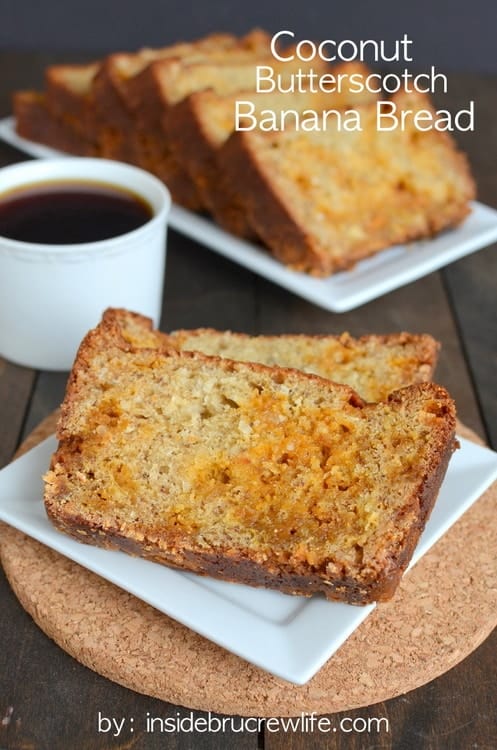 This week I learned to never leave my keys in the van, even if you are coming right back out.
My daughter and I were out shopping earlier this week, and we got home just in time to head back out for a meeting.  I had about 5 minutes to run inside and freshen up, so I thought I would just leave the keys in the middle console.    Bad idea because apparently when I dropped the keys down and jumped out, I failed to hear the van lock itself.
And the keys in the van…they were the only set we have.  The spare has taken up residence somewhere in the house and no one knows where.   [Read more...]