Chicken Alfredo meets loaded baked potato in this delicious Loaded Chicken Alfredo Gnocchi Bake.  Full of flavor and easy to have on your table for dinner tonight.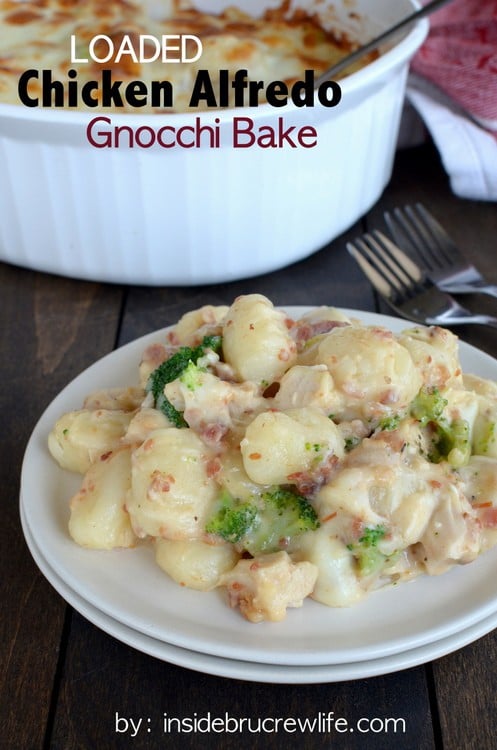 Remember that time I told you how I didn't like to make dinner?
Hhhhmmmm!  Yeah, I might have changed my mind on that.  Lately, I have been filling my food lists with some delicious sounding savory dishes.  Very slowly I am working my way through that list.
I still prefer baking up a storm, but this dinner thing isn't so bad after all.  [Read more...]