Thank you to Chocoley for providing me the opportunity to create a fun chocolate treat.  These Amaretto Pecan Cookie Dough Truffles are a delicious, but dangerous treat to have around.  They taste amazing.  Good luck only eating one at a time!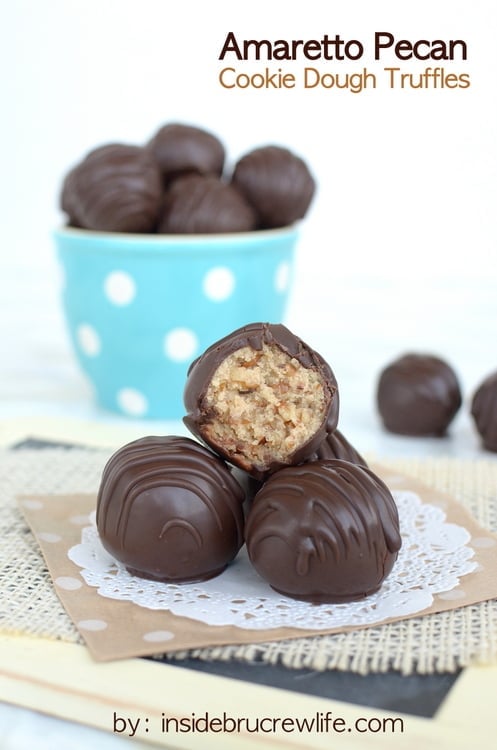 My in laws live near an outlet candy store, so any time they come visit us or we visit them, they have bags and bags of candy and nuts.  One of my absolute favorites that they buy are some dark chocolate amaretto pecans.  I seriously could eat an entire bag of them and not feel guilty at all.  So delicious!
It's true your tastes change as you get older.  Growing up I did not like to eat nuts of any kind.  My way of eating nuts was a peanut butter and fluff sandwich.  Slowly as I got older, I started to like peanuts with M&M's.  Gradually I started to branch out and try new nuts.  Now I actually eat a few kinds of nuts all by themselves.
Of course, I still prefer the nuts with lots of chocolate.   [Read more...]