This Cherry Jello Salad is a sweet side dish to add to your dinner menu.  It can put together quickly in the morning and then is ready for dinner later.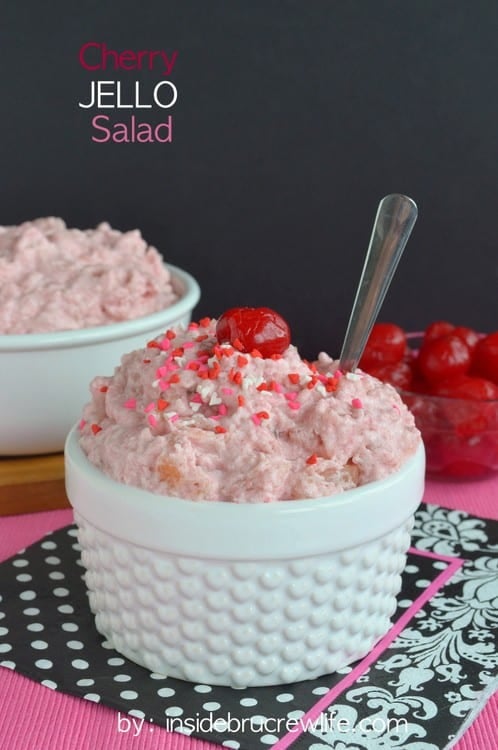 Why is it that the kids are extra loud and sing songy on the morning after you stay up really late the night before?
I have been trying to be better about getting to bed earlier.  I am quite the night owl and would much rather stay up late at night working on projects.  Getting up early is for the birds in my opinion.
Of course the other night, I stayed up way too late doing who knows what.  The next day the kids were louder than normal and were singing about everything under the sun.  Now don't get me wrong.  I am thankful they were happy and cheerful…but my head and ears just want quietness until I fully wake up.  Thank goodness there was no snow delay that morning
   [Read more...]