Hot fudge, mint Oreo cookies, and Andes mint chips make these Fudge Mint Gooey Brownie Bars seriously a chocolate explosion in your mouth.  These are for the chocolate lover in all of us.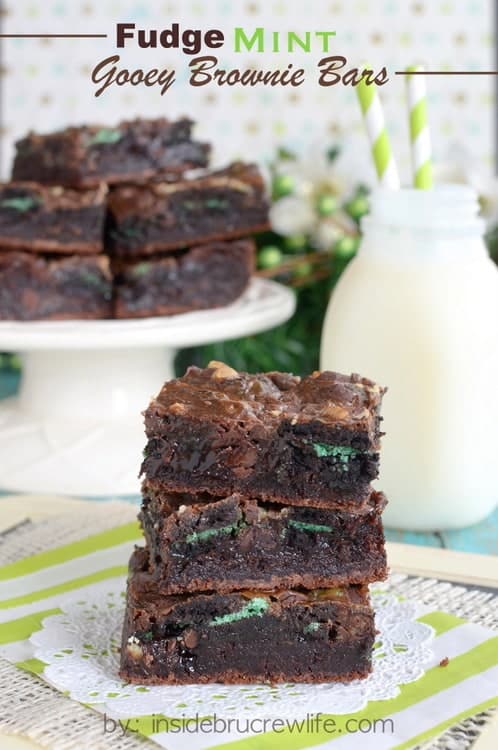 These gooey brownie bars need to happen in your kitchen ASAP.
I mean look at the layer of hot fudge coming out of it.  What is stopping you from making these?
So the other day, I got an intense craving for mint and chocolate.  I had most of the stuff in my cupboards to make these right away…just had to run to the store for the mint Oreos.  Now here's the kicker!  I can't even eat these.   [Read more...]