The crispy edges and soft, chewy centers in Our Favorite Chocolate Chip Cookies will have you reaching for another glass of milk and more cookies. Great cookie recipe to make for bake sales or parties.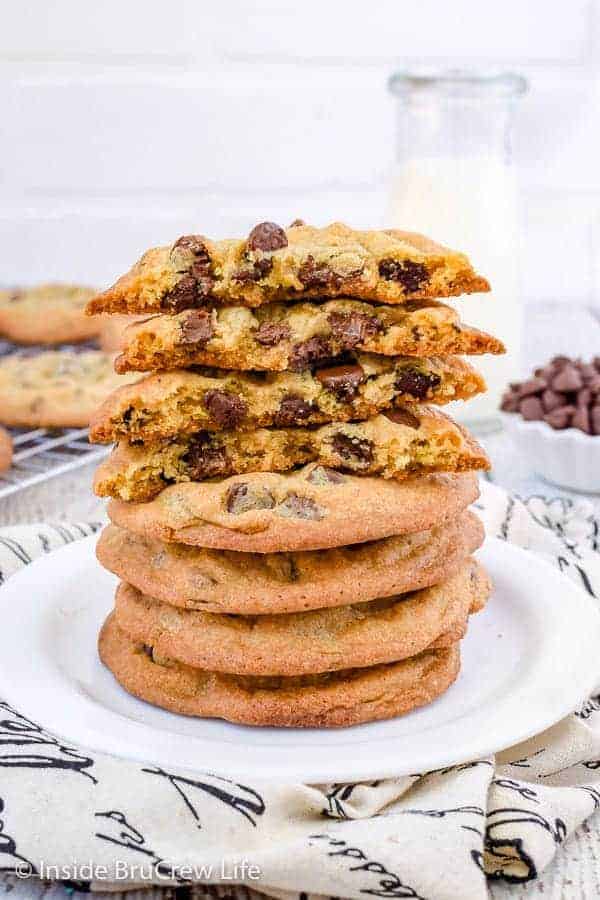 CLICK HERE TO PIN THIS RECIPE FOR LATER!
Every mom and baker needs a classic chocolate chip cookie recipe that they can pull out at a moment's notice. This easy cookie is sure to please everyone that tries it.
This is my go to chocolate chip cookie recipe when I need to make cookies for a school bake sale, for boys soccer parties, or just because I want cookies and milk in my life.
The crispy edges and soft chewy centers make these the best cookies around. But because best is very subjective in the baking world, we call these our favorite chocolate chip cookies because that's what they are in our house. [Read More…]