These little Andes Mint Filled Cookies are a delicious treat that will help you cope with any and all water disasters that may happen in your life.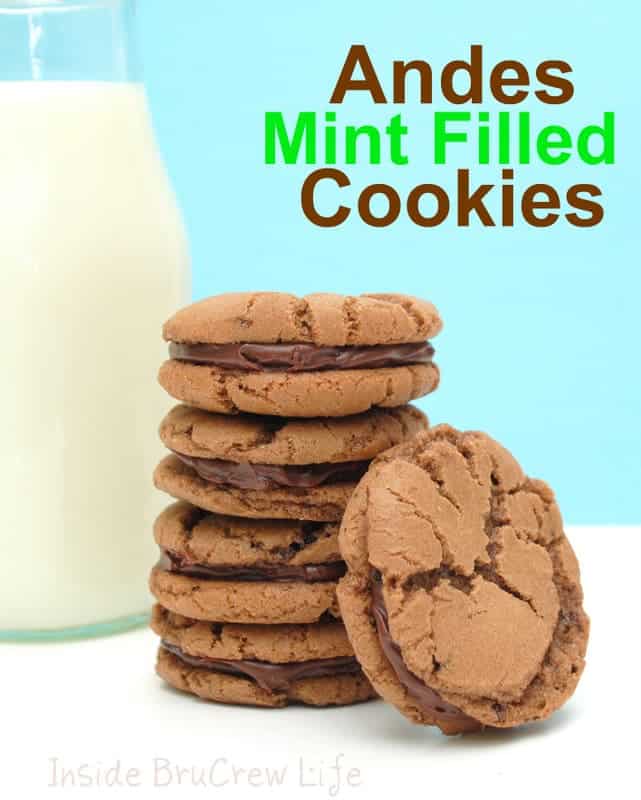 There are certain things that happen in our life that drive me to eat more sugar than I really should.
Having to clean up a large "lake" on the clean bathroom floor and a giant "waterfall" in the basement just happens to be one of those things I'm referring to.
Our youngest son decided to fill the tub up to the rim of the tub with water. Then he proceeded to do some sort of "wave action" with his toys. Apparently this is some sort of pokemon move that you would use in an epic battle.
Water went everywhere from the waves crashing over the side of the tub. And of course, the floor is not waterproof so it was also gushing
like a waterfall into the storage room below.
I have now declared our bathroom to be a battle free zone.
Under no circumstance is there to be a Pokemon fight in our tub again! Pokemons swimming is ok. Pokemons battling is most definitely not ok!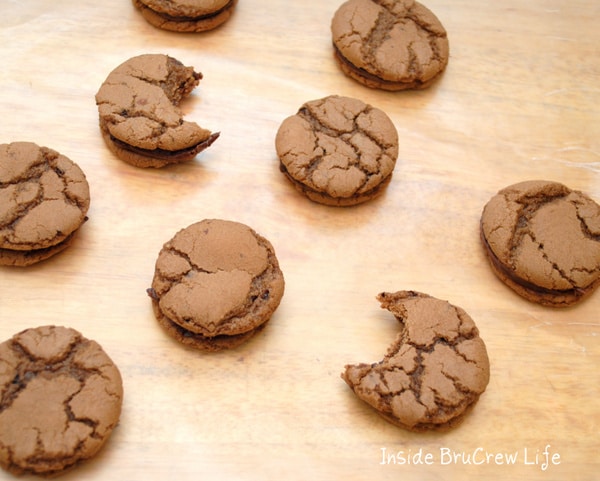 One dehumidifier and ten soggy towels later,I felt the need to have some sugar because I was exhausted!
Sugar is obviously a drug of some sorts because it can totally calm any irritation you may be having in a heartbeat! Ok, so it does for me anyway!
Water gushing through my floors...that's ok because I have Andes Mint Filled Cookies to munch on!!!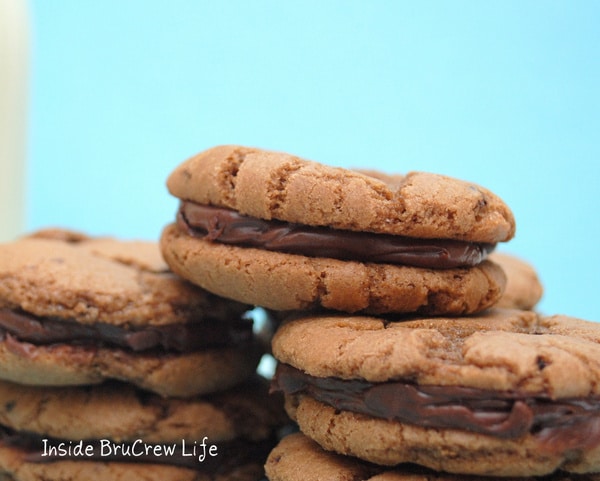 Go ahead and bake yourself some of these Andes mint filled cookies for when the next panic moment happens in your life!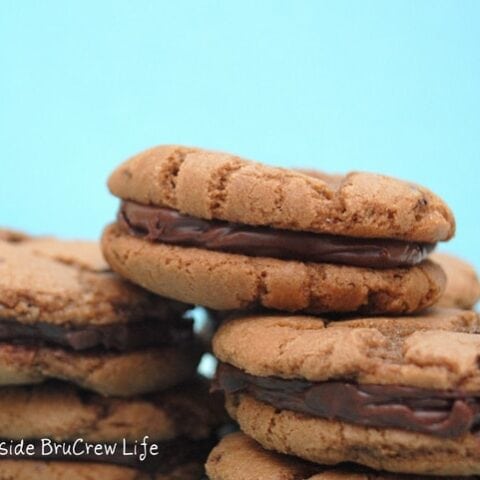 Andes Mint Filled Cookies
Prep Time:
1 hour
20 minutes
Fill your cookie trays with these Andes Mint Filled Cookies this year.
Ingredients
For the Cookies
1 ¼ cups flour
½ teaspoon baking soda
¾ cup brown sugar
2 Tablespoons instant coffee
6 Tablespoons butter
1 Tablespoon water
1 cup chocolate chips
1 egg
For the Filling
1 cup canned chocolate frosting
½ cup Andes mint chips
¼ teaspoon peppermint extract
Instructions
Preheat oven to 350 degrees.
In a small saucepan over low heat, combine the sugar, butter, coffee and water until melted.
Add the chocolate chips and stir until melted. Pour into a bowl and cool 10 minutes.
Stir in egg, flour, and baking soda. Chill the dough in the refrigerator for an hour or until able to roll.
Roll into 1 inch balls and place on an un-greased baking sheet. Bake 9 minutes. Cool a few minutes on the pan and then remove to a wire rack to cool completely.
Stir together the frosting ingredients. Fill cookies. Store in a sealed container.