Adding apples to cupcakes and candy bars to frosting is a fun way to jazz up a box mix cupcake. These Apple Milky Way Cupcakes are a fun and delicious treat to share with your friends and family.
*This post has been sponsored by Crunch Pak apples. I have partnered with them to bring you fun apple recipes.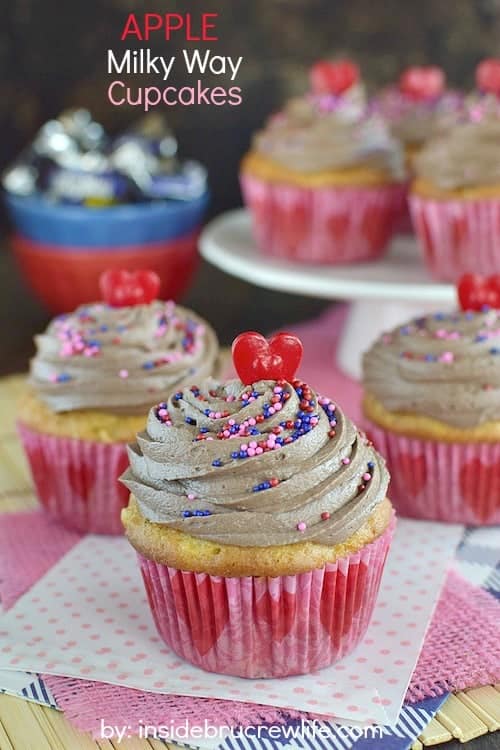 I have found another fun way to enjoy an apple a day.
Oh, you thought this post was about cupcakes? Well, you thought right...but I bet you didn't expect apples in the cupcakes and candy bars in the frosting. Ok, so maybe some of you did because you are smart like that.
But keep reading because I bet I can surprise you with how I used the candy bars this time.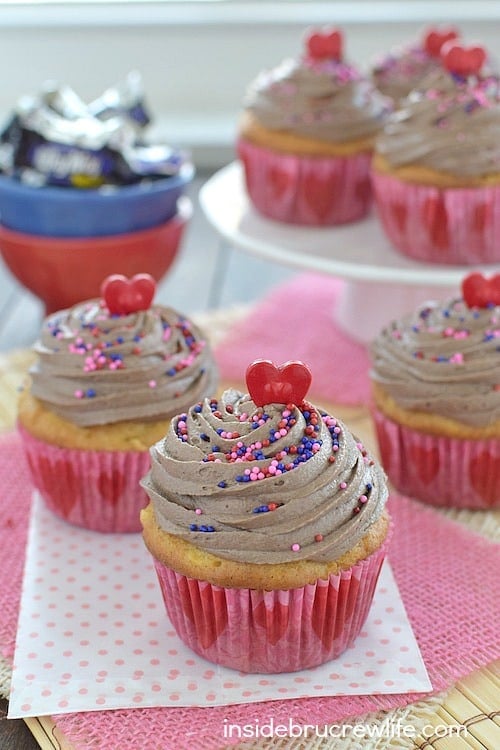 I have started to realize that I love pairing candy bars and apples in fun baked goods. Remember these Apple Butterfinger Bars and these Fluffernutter Apple Nachos?
The dilemma in the house is keeping everyone from munching on the bags of apples in the fridge. There just aren't enough hiding places in a refrigerator. I try to hide them under the broccoli and behind the lunch meat, but my family is on to my fridge stashing.
And let's be honest...I'm totally ok with them noshing on those apple slices. Now if they find the candy bar hiding spots, I'm not going to be as ok with it.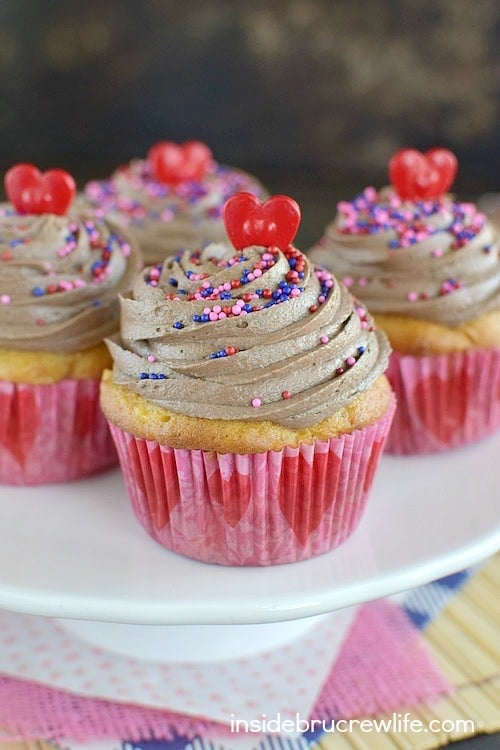 This week I decided to add apples to some cupcake batter because it had been a while since I had made cupcakes. I decided this weekend was going to be a random cupcake weekend...no reason but a cupcake itch that needed scratched. The kids we were baby sitting this weekend were ok with this reason.
Then the dark chocolate Milky Way Bars in the cupboard started talking to me. Yes, it's true. I hear candy bars, and I'm ok with it. I even chat back occasionally! Now if the broccoli and carrots start chatting with me...I just might freak a little.
One of the first cupcakes I shared here on this blog were these Milky Way Cupcakes. I wanted to recreate the frosting again with the bars in my cupboards.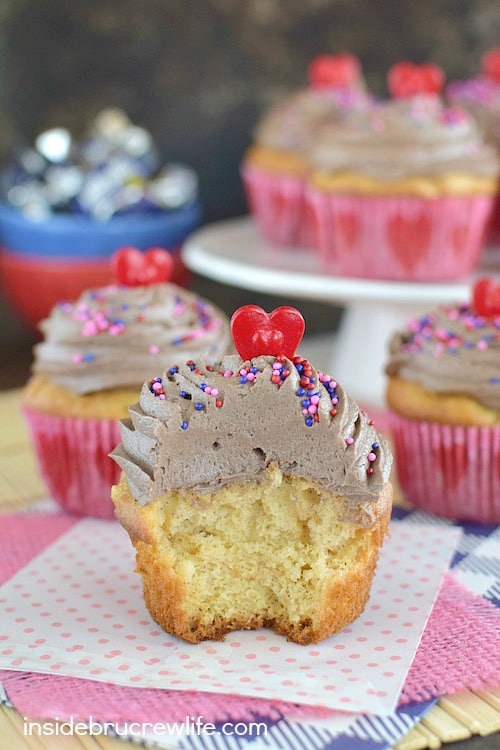 Start by making a batch of frosting. It is going to be very thick at first. Then melt down the candy bars with some butter.
Make sure you let the chocolate cool for about 5 minutes before beating it into the frosting. You do not want your frosting to melt into a puddle of liquid. It is going to seem really soft at first, but it is thick enough to pipe onto the cupcakes, and it will firm up the longer it sits.
I added some fun Valentine's sprinkles to the tops of these apple Milky Way cupcakes, but you can go with whatever color and theme you want. Just make sure you make the frosting because it is so fluffy and amazing!!! I hear that it's good for dipping those extra apple slices in too.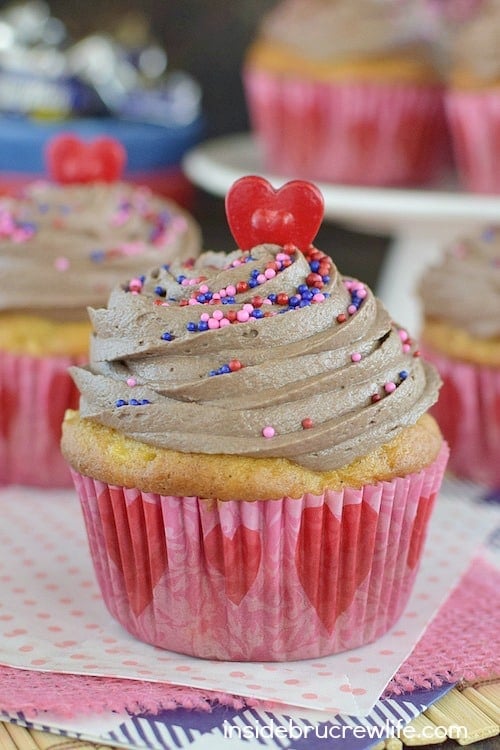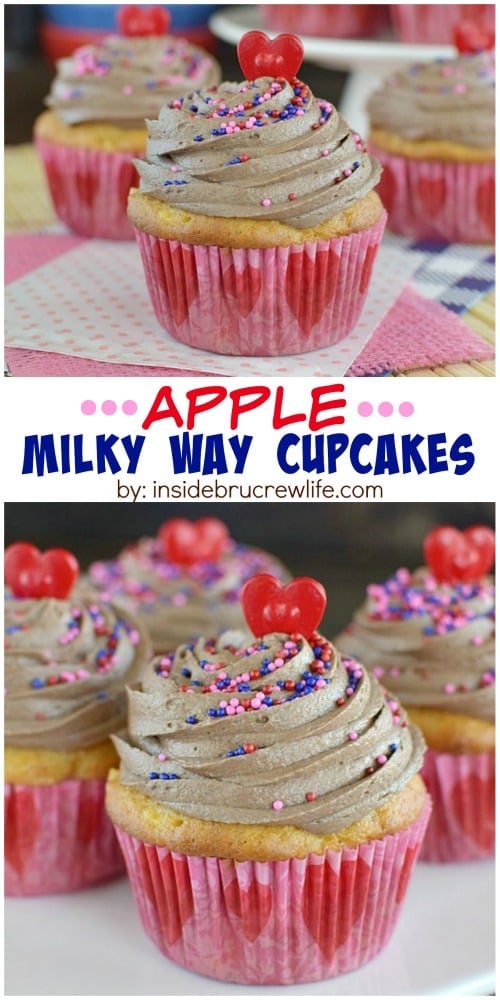 More great ways to use apples: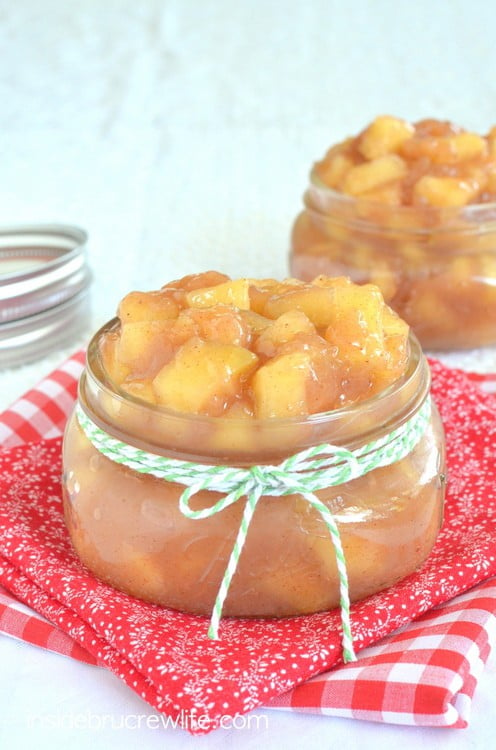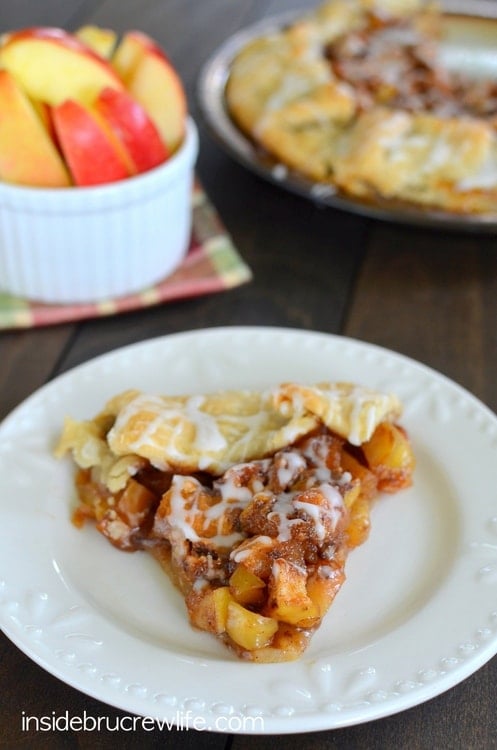 Butterfinger Apple Tart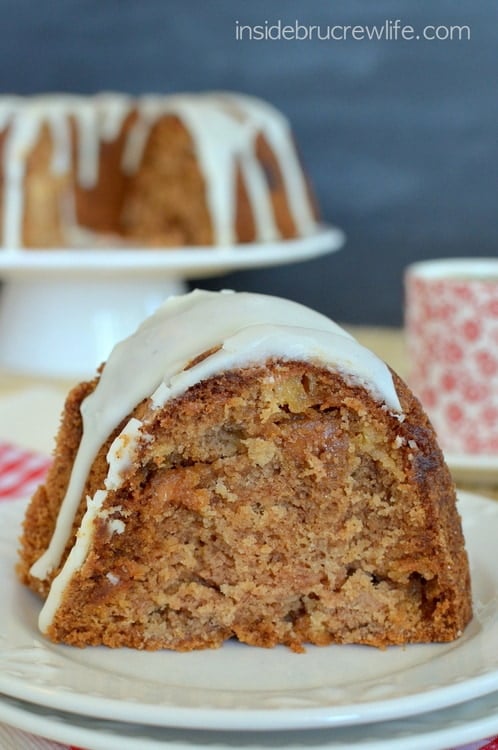 *I was compensated for my time as a brand ambassador for Crunch Pak apples. As always, all opinions expressed are 100% my own.