Another month has come and gone.  One of my favorite posts each month is where I just share the random with you.  Today I have few things that we have been doing this summer, and a few recipes from around the web that I can't wait to try.  Hopefully your summer has been exciting and relaxing so far.
1.  We spent Father's Day at the park playing Frisbee Golf.  I am so thankful for a husband that is a wonderful father to our three kiddos.  He is almost always patient with them and takes time to teach them life lessons when it it applies to day to day life.    There are days I know we all irritate the fire out of him, but he keeps loving us with his whole heart.  I love that wonderful and Godly character he demonstrate ever single day!!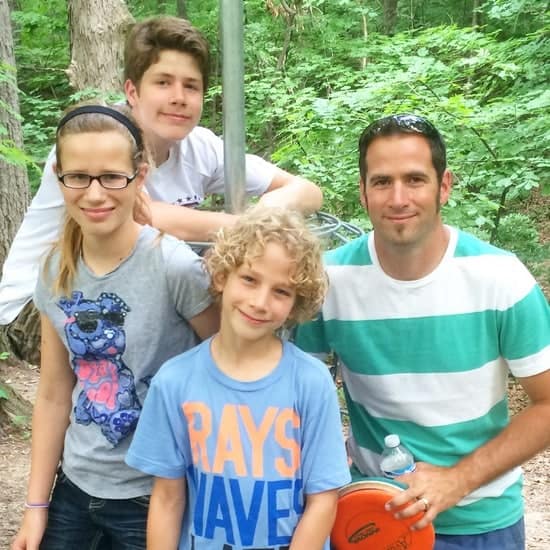 2.  Half price drinks at Sonic are one of our favorite family outings during the summer.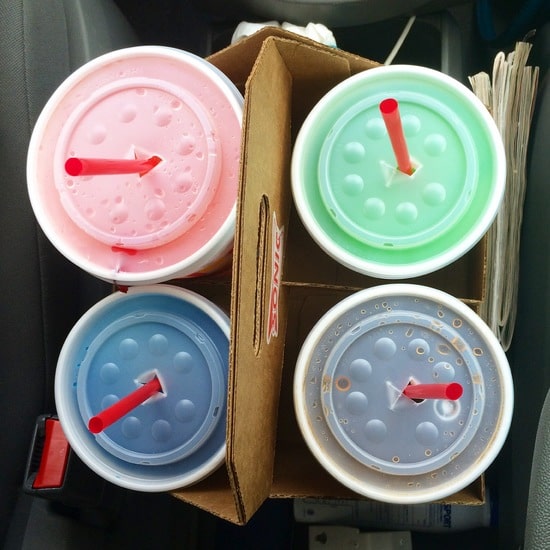 3.  Frappes are another fun family outing.  The lady this day looked at me odd when I ordered the kid's drinks.  She made sure to point out to me that there was indeed coffee in those drinks.  Yup, I know and I'm totally ok with it.  It hasn't stunted their growth yet.  In fact 2 out of the 3 are already taller than me.  It is bad that I want the youngest to stay my size?  😉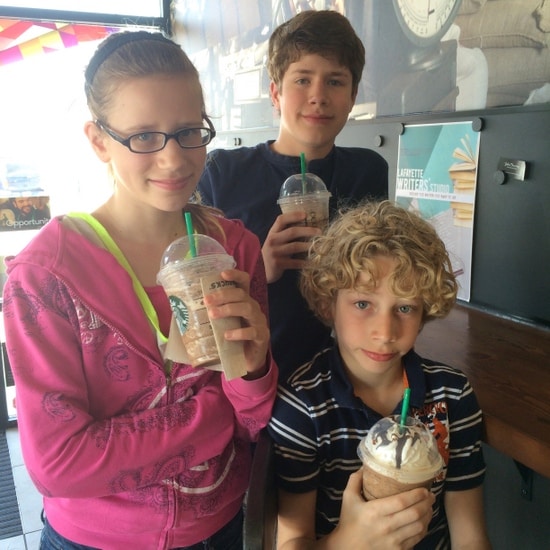 4.  Oh, my goodness!  The S'mores Jif Whips is amazing!  So far it has only been eaten by the spoonfuls.  Don't judge!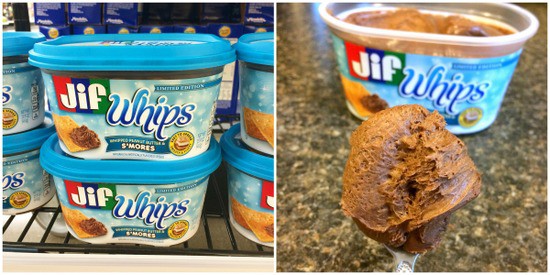 5.  And because of these spoonfuls of sugar, I need to get back on the exercise and supplement train.    I was doing really good up until the kids got out of school.  Then vacation happened and somewhere along the way, I kind of stopped working out and eating healthy.  I will be back at it in the morning with my Chocolate Mocha Shake and MNS Packs.
I also really like taking the Advocare Thermoplus…it gives a little boost each day to get your metabolism going.  My sugar loving body definitely needs that kick in the pants!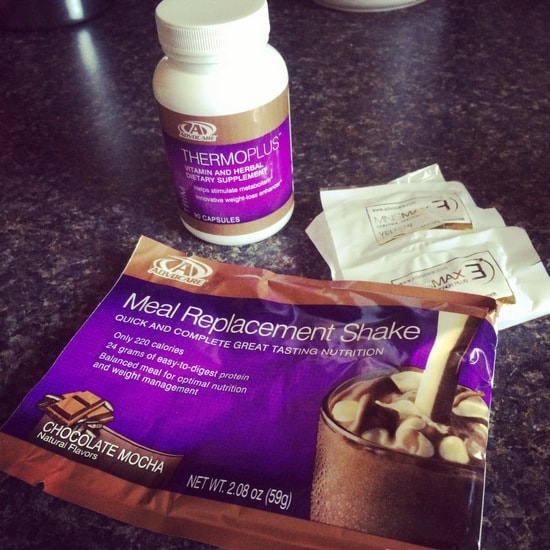 6.  I have a slight thing for accessories.  Our mall recently had a Charming Charlie's open in it.  I have been avoiding it at all costs because I tend to go crazy in there.  I finally went in and found some of the cutest necklaces to layer together. Also, I realized that my current color crush is pink/coral because everything I bought was that shade.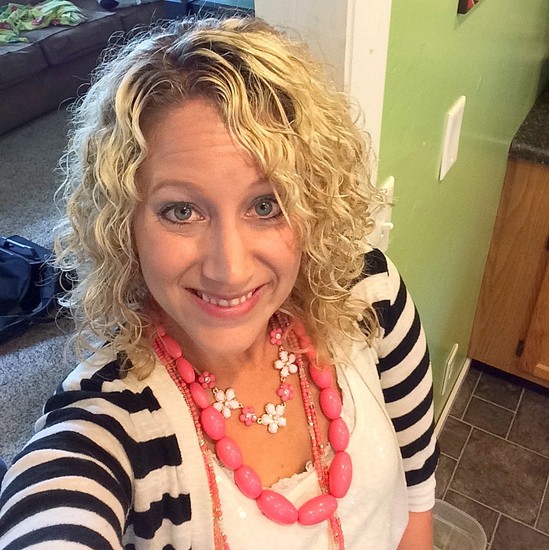 7.  This Stuffed French Bread from Holly at Life in the Lofthouse needs to go on my dinner menu.  Easy and delicious…just the way I like dinner to be!
8.  Lately we have been making sandwiches almost every day.  I am dying over this Turkey & White Cheddar with Onions and Grape Grilled Cheese from Foodie Crush!  It's another must make!
9. Woah!  This Chocolate Mousse Cake from Diethood looks totally awesomesauce.  I would go figure out how to fix an air conditioner just to have a slice of this bad boy!
10.  Date lunches are the best!  I love that my guy puts up with me shoving a camera in his face all the time.   This week he is serving in Haiti with a missions team from our church.  Keep him and the team in your prayers as they help out the missionaries there.
Matthew 5:16  "Let your light shine before men in such a way that they may see your good works, and glorify your Father who is in heaven."  Don't be afraid to do what's right even when no one else is.  Someone somewhere is always watching.  We are always impacting the people that we come in contact with by our actions and attitudes.  Even our children can be part of our mission field.  There are days I have the worst attitude, and I can usually trace it back to making wrong decisions when I started out the day.    Let's let that light from our Savior fill our hearts and lives every day!!!  I am excited to work on that this week.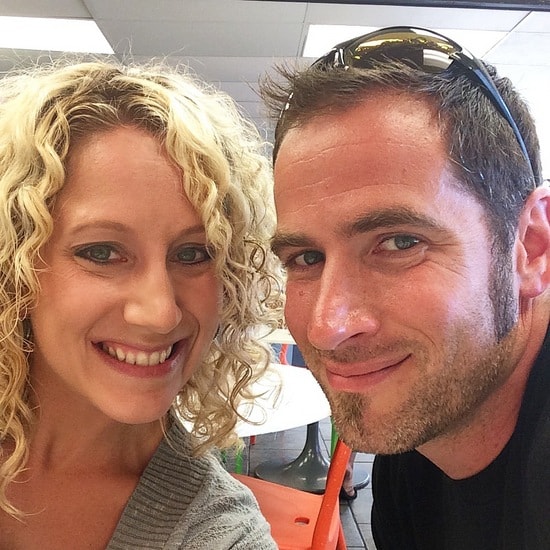 Make sure you stop back in this week for Banana Split Week on the blog.  I have quite a few delicious and fun treats to share with you!!!!  It's definitely going to be drool worthy around here!
Stay up to date on all the BruCrew baking here:
FACEBOOK | PINTEREST | GOOGLE+ | TWITTER | INSTAGRAM | BLOGLOVIN
 Sign up to receive an email in your inbox for each new recipe:
EMAIL SUBSCRIPTION
*This post does contain affiliate links. Inside BruCrew Life may receive a small percentage of from sales made through these free referral links. As always, these do not cost you any extra.