It has been too long since I shared a little bit of random with you guys.
I have missed doing my Top Ten posts, so they are making a come back.  They will probably only show up once a month or so, so don't get too attached.  Today I am sharing some Easter pics, family fun, and some awesome blog finds.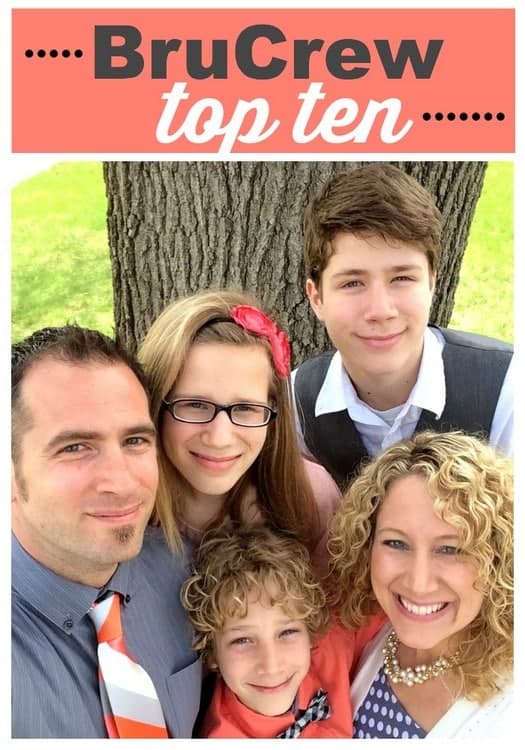 1.  HE IS RISEN!  Hallelujah!  We had a wonderful Easter service on Sunday celebrating our risen Lord.  Easter is a wonderful time of celebrating the hope that we have in Christ.  He overcame death with life.  All our hope is in HIM.  He has taken all the pain and hatred and given us a new life in Him.  "Because He lives I can face tomorrow.  All fear is gone because I know he holds the future."  What a wonderful message of hope that we can cling to each and every day.  Our God loves us so much!!!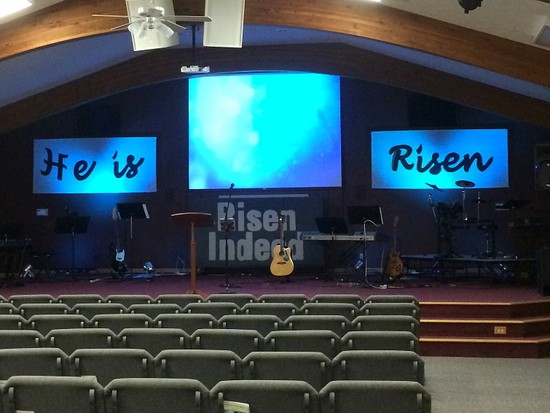 2.  Family matchy matchy outfits and pictures are a must.   Easter is the one day out of the year that I insist on matchy cuteness!   This years outfits all started with my gray polkadot dress with orange belt.   The day before Easter we hit up JC Penney and found something for everyone that coordinated.   Gotta love trying to do a group photo with a tripod.  It isn't the easiest to accomplish.  But at least we documented the matchy day right?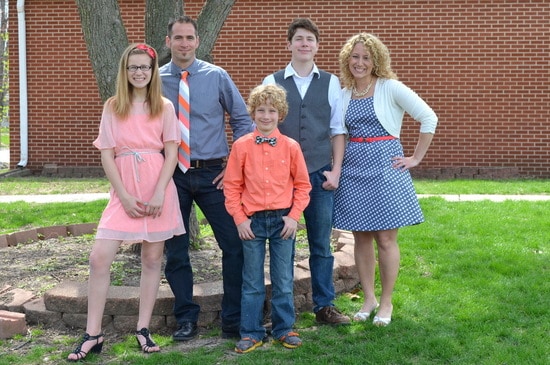 3.  My family loves photo shoots so much.  Ha!  Not only do we have to do a family shot, we also do individual photos.   I like to call these "school" pictures too.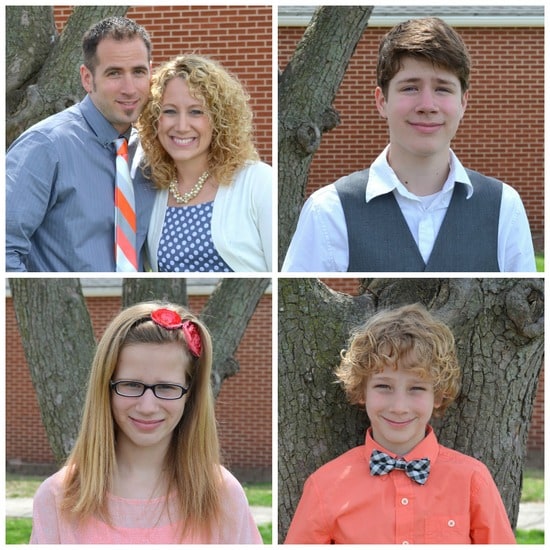 4.  Every year my kids ask if I am going to make these giant peanut butter eggs.  It's officially tradition to have them in their baskets now.  I love that they can't wait to bite into them!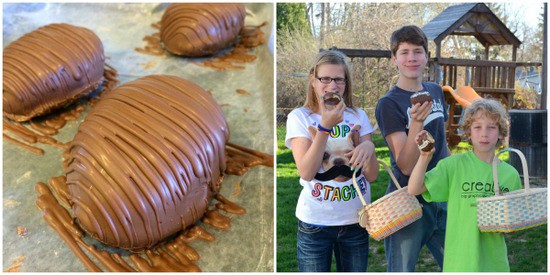 5.  Date days with my girlie are still going strong.  Recently we had fun making treats to send to our little nieces and nephews, followed by coffee and shopping at the mall.   Quality time and gifts definitely seem to be her love language.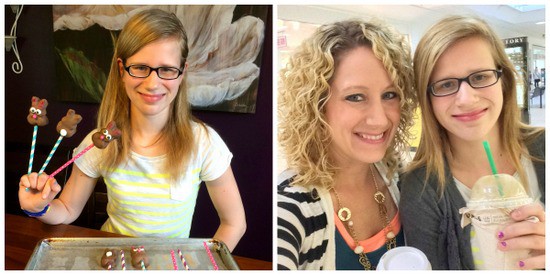 I love finding new bloggers to read.  Here are a few that I have recently been following!
6.  Hello, dinner!  How delicious do these Enchilada Nachos from Megan of The Housewife in Training Files look?
7.  I just recently discovered Julia's blog Vikalinka and I love every thing she posts.  Doesn't her Berry Tart scream spring to you?  I am totally all into fresh berries right now!

8.  I seriously want to run to the store for a case of jars and paint.  How fun are these Spring Inspired Striped Jars from The Crafted Sparrow?
9.  It has been way too long since my last donut baking spree.  Carla from Chocolate Moosey shared these Vanilla Bean Doughnuts, and now I am craving a kitchen date with my donut pan.


 10.  All my baking combined with summer coming at me quickly has made me step up my A game at the gym again.  I took a small break from cross fit, but now shorts and dresses have me motivated to keep at it.

Anyone have big plans for the weekend?  Ours involves a pizza/movie night, an Awana Grand Prix race, 2 soccer games, cleaning the house, and life group.  Never a dull moment around here 🙂
Have a wonderful weekend with your family.