Is anyone else shocked by the fact that May has come and gone already?  I seriously feel like the month just started.   The last month of school always ends up being so busy, making the month go by in a blur.
I thought I would recap some of the activities and fun finds that happened in May for my Top Ten post.
1.  My hubby and I celebrated our 16 year anniversary this month with dinner out to Olive Garden and a coffee date at Starbucks.  We both posted pictures of us as youngsters on our FB pages that day, and we had a blast reading all the funny comments that were left.  Some of our favorites were:
"John Stamos?"   "Oh, my 90210!"   "What boy band were you in?" "Hello 21 Jump Street"   "Wasn't he the one who sang Ice, Ice Baby?"
Yup, I married a total hottie in 1998 🙂  I love this boy so much, and I am so thankful that he loves me no matter what.  And, boy am I glad I decided to give up the straightened bang look.  LOL!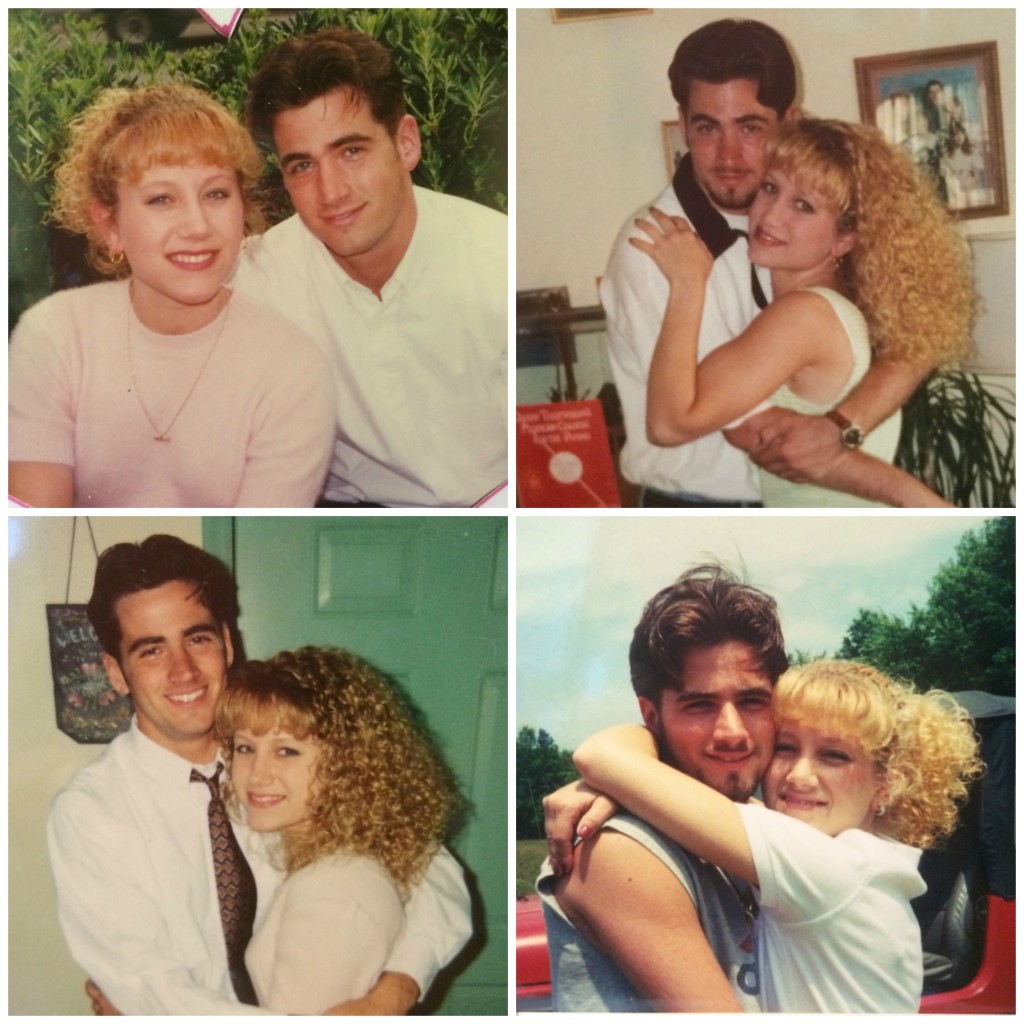 2.  For Mother's Day we went to dinner at the Cheesecake Factory, and did a little bit of shopping at the mall while we waited for a table.  Apparently quite a few other families wanted to take their mom's out to eat there too…it was hopping!
I am so thankful for three awesome kids.  There are some days I feel like I am still learning this parenting thing, and then other days where they get along and listen…and I wonder what happened.  But through it all I am blessed to be mom to these kiddos!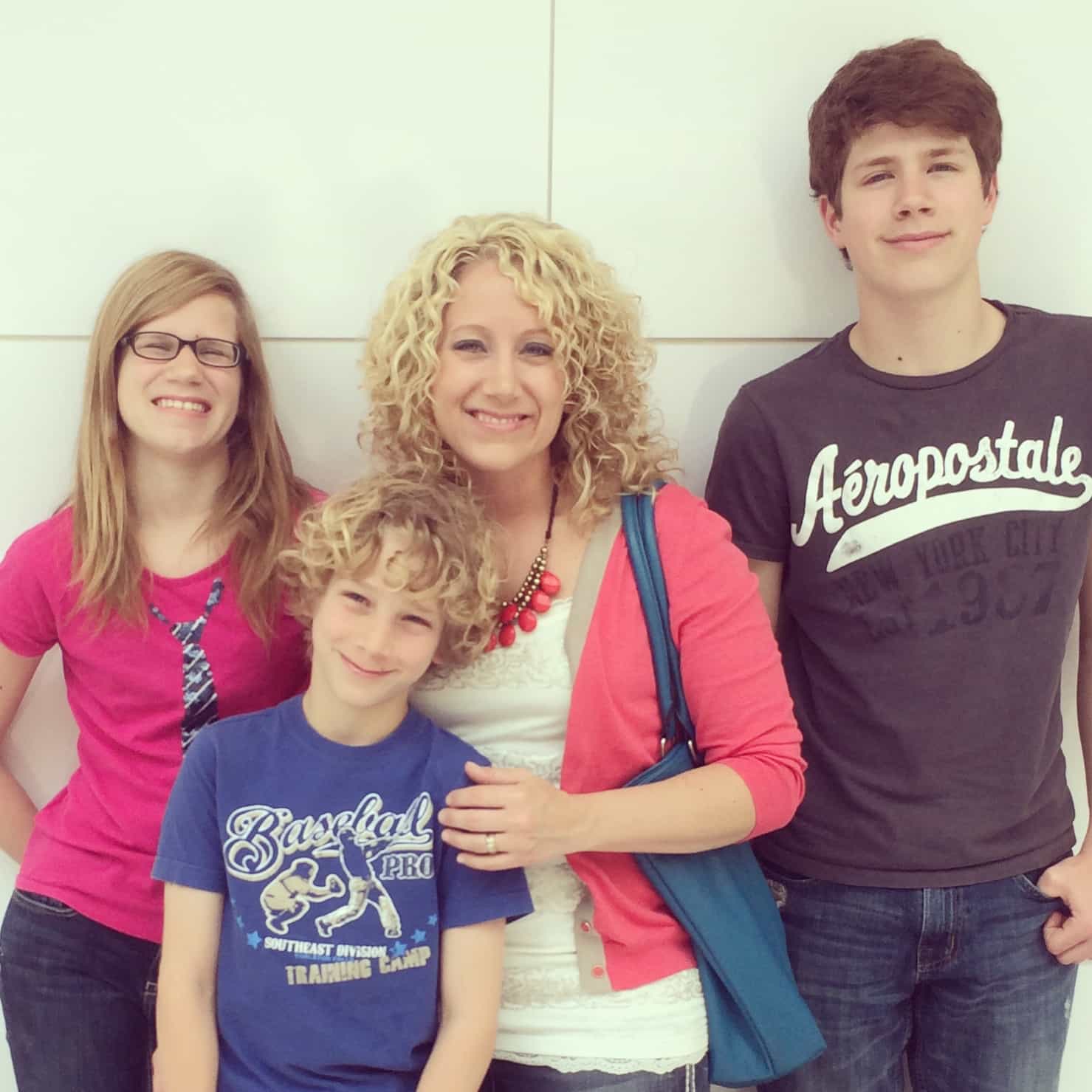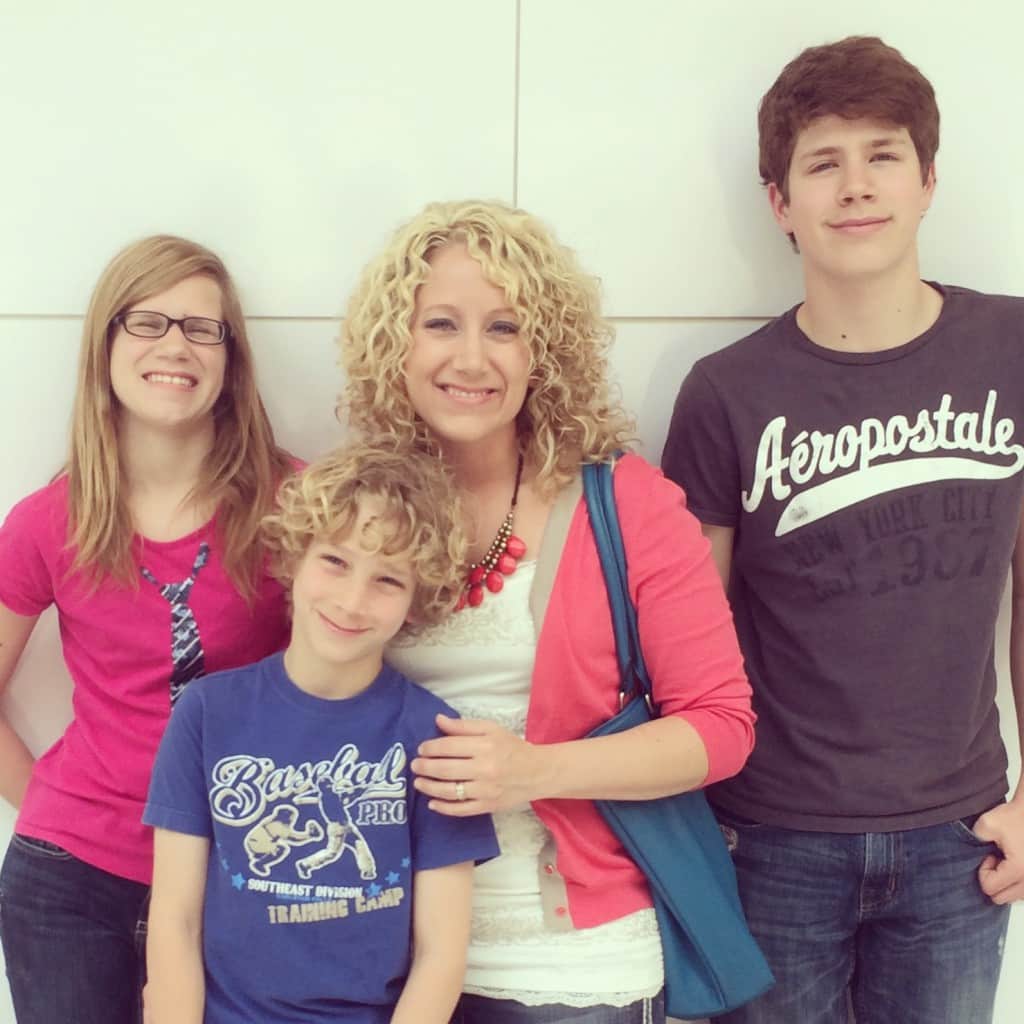 3.  I spent a few days in Miami, FL for the BlogHer Food conference.   Blogging has put me into contact with some of the most awesome friends.  I love that the blogging community is so friendly and helpful.  It is just like a big family.  So, it was awesome to spend 4 days hanging out with everyone.
Honestly, most of my favorite times were chatting with other bloggers throughout the days.  It is actually more helpful to sit and chat "blog stuff" with other people who totally get it.
And I also got to speak in the very last session of the conference.  Talk about being nervous…I was so worried that my voice was going to crack, that I would get all teary eyed, and that I wouldn't be able to think on my feet with everyone staring at me.  Thank goodness none of that actually happened.
4.  Have you heard of Produce for Kids?  I am excited to find local stores that are participating in this campaign that benefits the Children's Miracle Network Hospitals.
Produce for Kids is an organization that helps educate families on the importance of eating fresh produce and on how to create nutritious meals together.  35 grocery stores and suppliers are partnering with Produce for Kids to make donations based on how much produce is purchased in these stores.  Everyone can definitely use more fresh veggies and fruit in their life.
Meijer stores nationwide are joining in the Get Healthy, Give Hope campaign.  Please consider buying all your fresh produce at your local Meijer store to help their donation.  I know our family will definitely be loading up our cart with produce there this summer.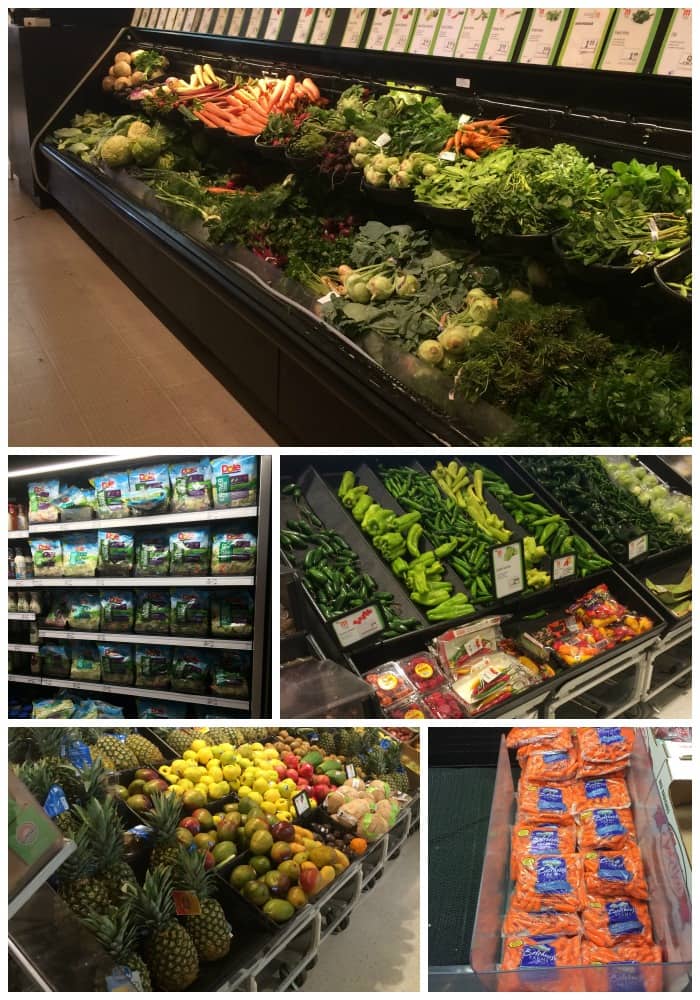 5.  Summer time is when we go through Kool-Aid by the gallons, so I was excited to find another fun use for those packets.  How fun are these Kool-Aid Meringue Cookies from Smart School House.
6.  I am loving this awesome looking Homemade Blue Raspberry Slushie recipe from Love from the Oven.
7.  Our family loves to find fun places to eat.  This Triple XXX restaurant has awesome burgers, root beer, and fries.  And it was featured on Diners, Drive In's, and Dives…gotta love a "famous" eatery right in your home town.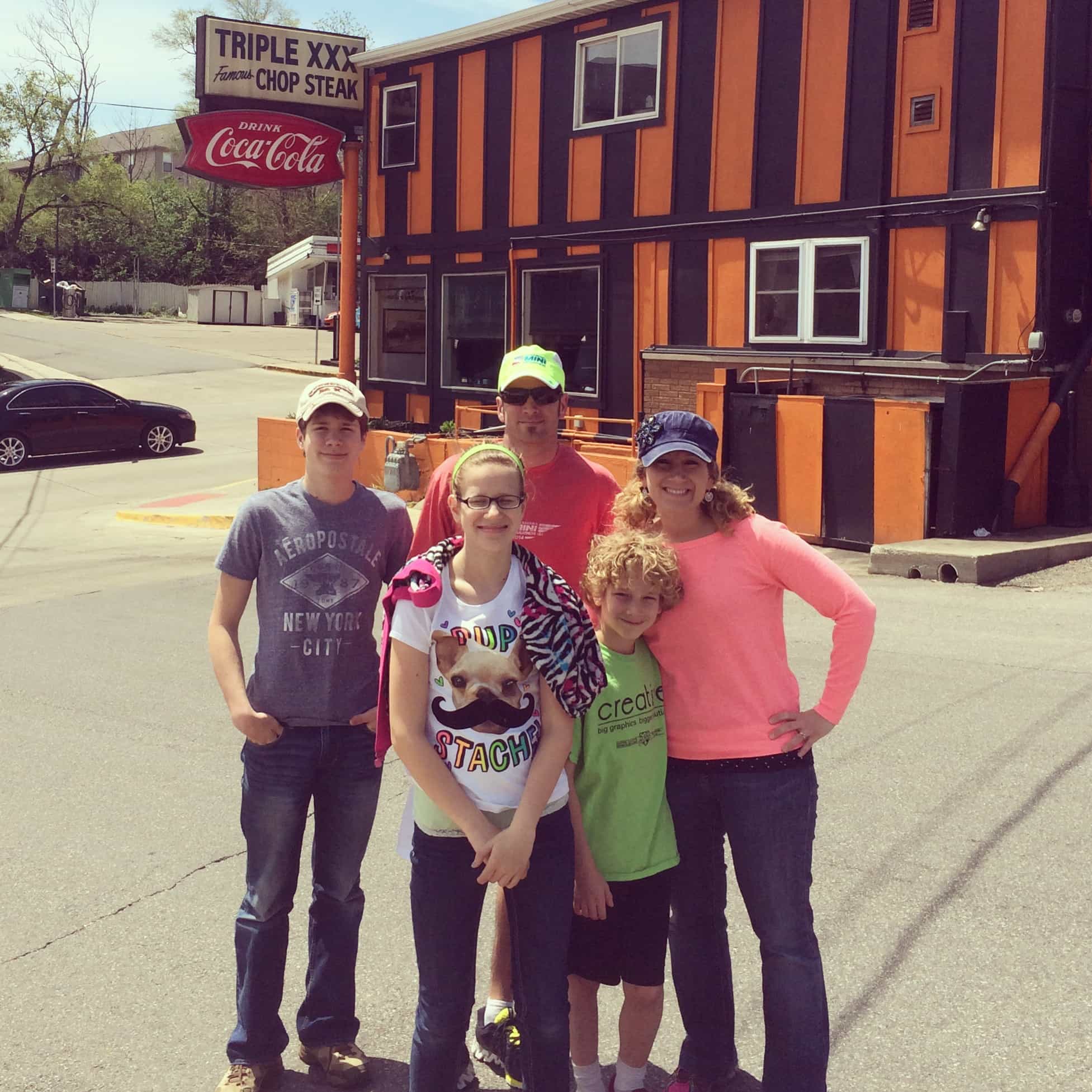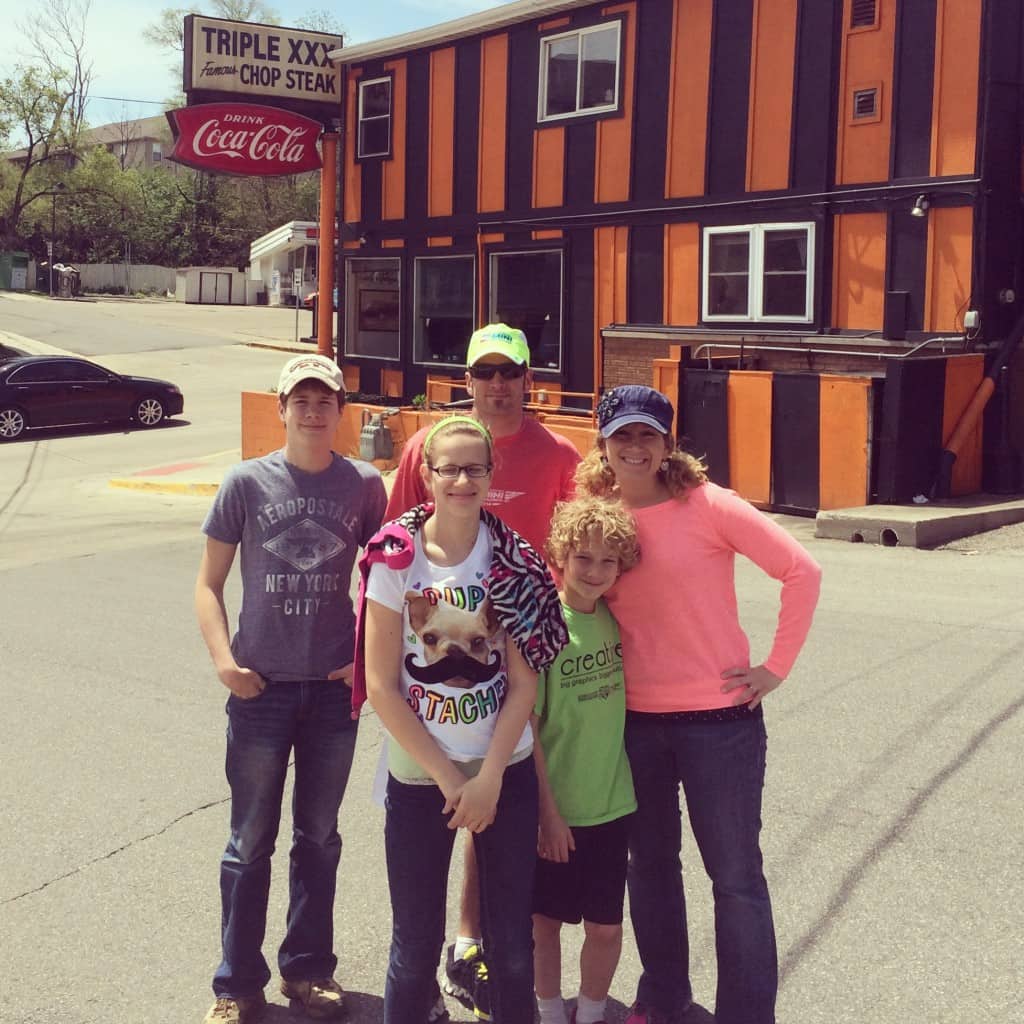 8.  Oh, my word!!!  These White Chocolate Ritz Fluffernutter Bars from Confessions of a Cookbook Queen.  I die!!!!! I must have a pan of these…and eat every single one!!!
9.  Right now I am obsessed with flatbreads.  This Cilantro Lime Chicken Flatbread from The Wicked Noodle is totally calling my name.   This needs to be dinner very, very soon!
10.  Every month I have fun creating and sharing recipes with you.  Here are four of my favorites from May 2014.
Chocolate Chip Cinnamon Rolls
Java Twix Oatmeal Bars
Chicken Bacon Ranch Pasta Bake
Chocolate Mocha Chip Banana Bread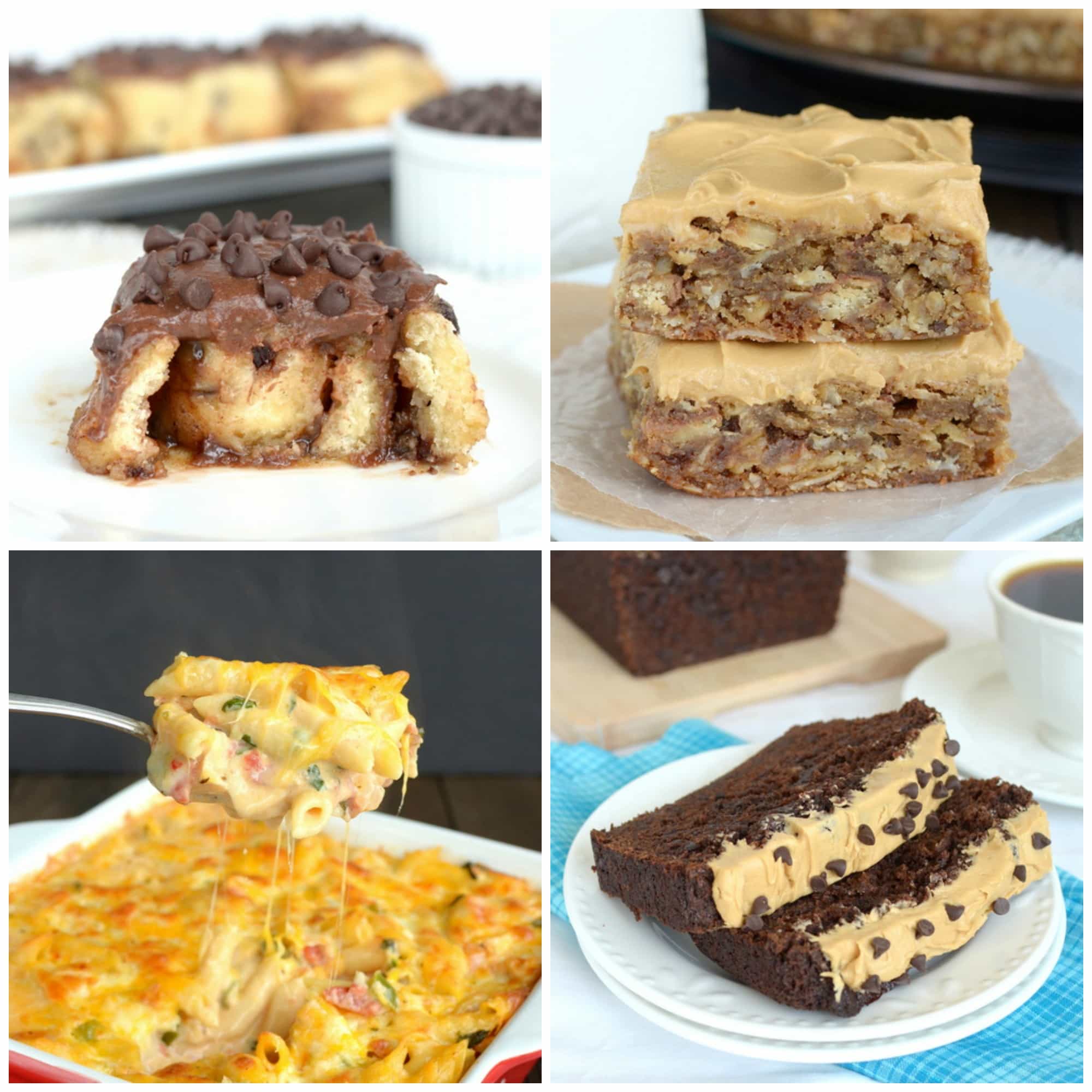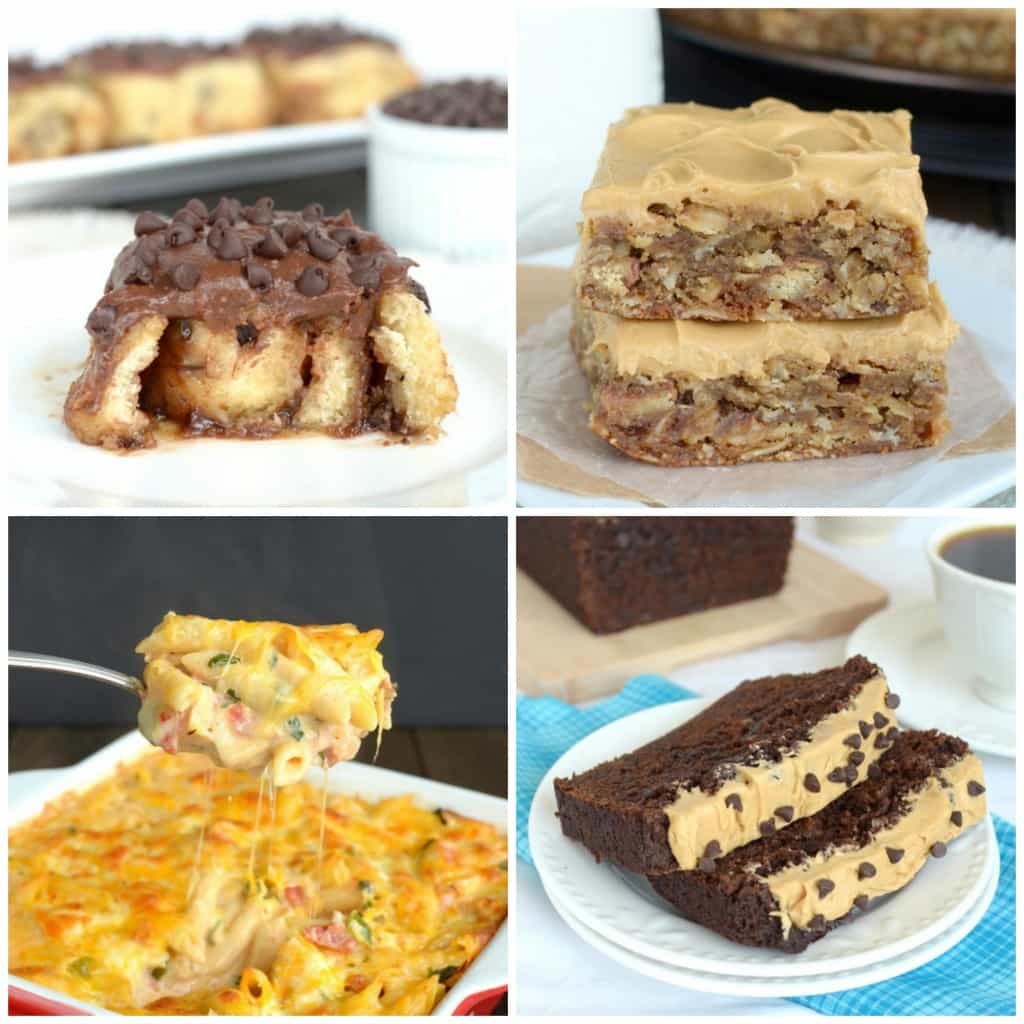 Have a wonderful and relaxing weekend with your families!!!