These Peanut Butter Buckeye Buttons are the perfect snack to munch on late at night. Or you could fill a jar and tie with a ribbon for giving to friends and family during the holidays.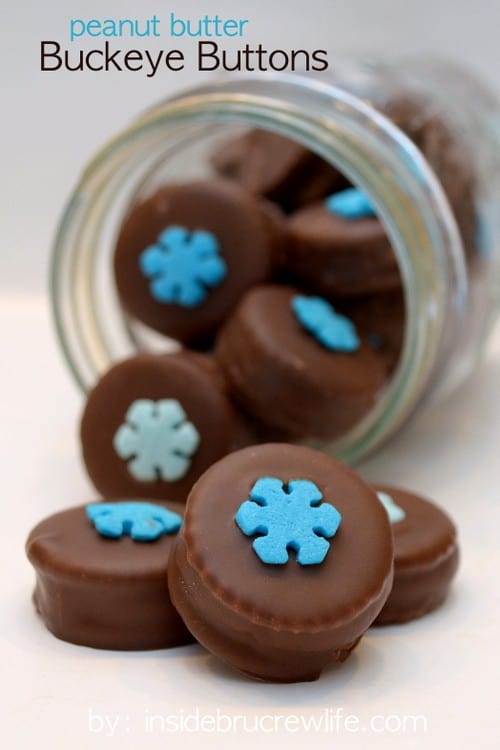 Christmas is only one week away.
Did you hear me?
ONE WEEK!!!
Now it is officially freak out time...
We need to finish shopping,
wrap everything,
bake cookies,
and finish cards.
Then bake my husband's birthday cheesecake!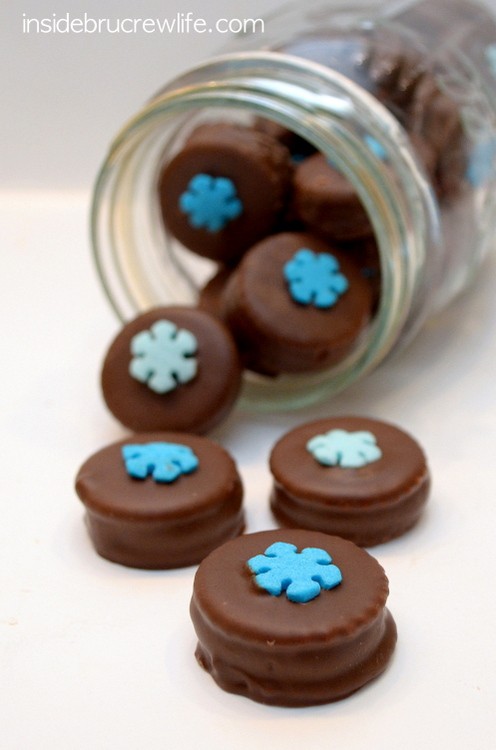 Yup, freaking out just thinking about it all!!!
but every year I get more and more behind.
I tell myself that I am going to start shopping early
So the few weeks before we go from one store to the next
in a rush hoping to find the perfect gift.
And then there are the cards...
I'm a huge fan of making my own cards.
But this poses a slight problem when you start
(maybe everyone will get them by New Year's)


I'm sure that more chocolate and peanut butter
will calm my panic mode.
In fact, I have a whole jar of these Buckeye Buttons
just waiting to give away...
but maybe just a few will make it all better.
These are so easy to put together.
Make the peanut butter truffles
and sandwich them between some mini Ritz crackers.
Dip in chocolate and top with a fun holiday sprinkle.
Fill the jar and tie with a cute ribbon or bow.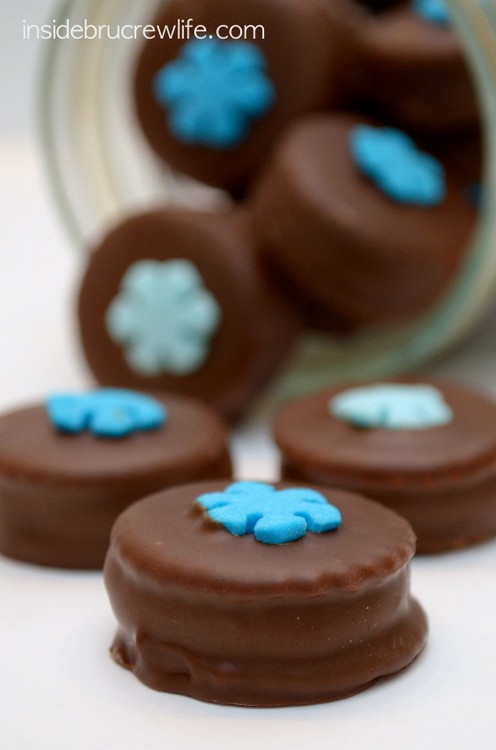 No one will notice if the jar isn't completely full, right???