Creamy cinnamon cheesecake gets a fun twist when layered with an apple cookie. These Butterscotch Apple Cheesecake Cookie Bars are a delicious treat for the hot summer months.
**This post is sponsored by Crunch Pak apples. I am a brand ambassador creating fun and delicious recipes for compensation. All opinions are 100% my own.**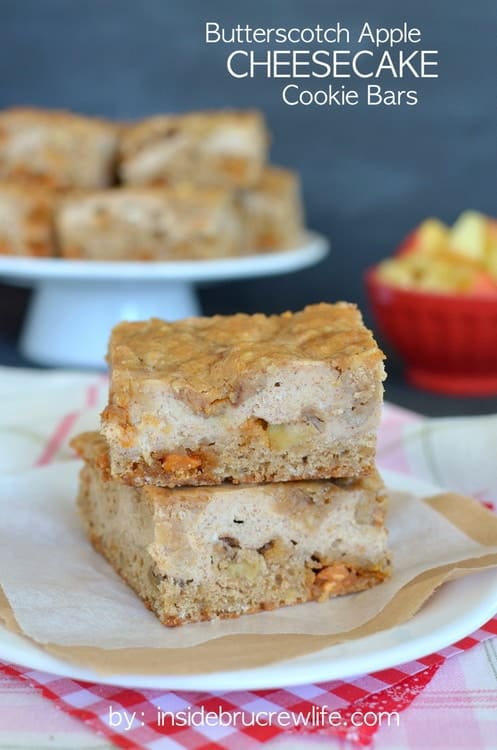 I am so excited to be sharing another delicious apple recipe for Crunch Pak apples with you!
Hot summer days remind me how much I love cheesecake. The cool creamy texture right out of the refrigerator is awesome after a hot steamy day in the sun. Bring on the banana split cheesecake goodness. Am I right?
One of my favorite things to do with cheesecake is to make easy-to-eat bars. For this dessert, I sandwiched the cinnamon cheesecake in between layers of cookie dough. But not just any cookie dough! This cookie dough has chunks of apples and butterscotch chips. Butterscotch always gets looked over in my cupboard, even though I love those chips. The butterscotch and cinnamon was just the right flavor to pair with the apples.
I love having Crunch Pak apples in my refrigerator all the time. They are the perfect on the go snack for my kids when we get busy. And I love how easy they are to chop up and throw into my recipes.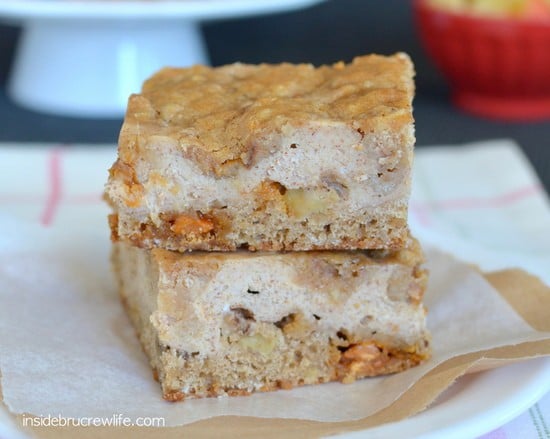 The only thing that I do not like about cheesecake is that it does take a bit of patience before you can dig into these delicious cheesecake bars.
I get so excited when I pull these treats from the oven...only to remember that they need some chill time. Use that time to catch up on your favorite show, read a book, clean the bathrooms (ok, maybe not that one), or go for a run.
Anything to distract yourself from those amazing butterscotch apple cheesecake cookie bars sitting in the kitchen.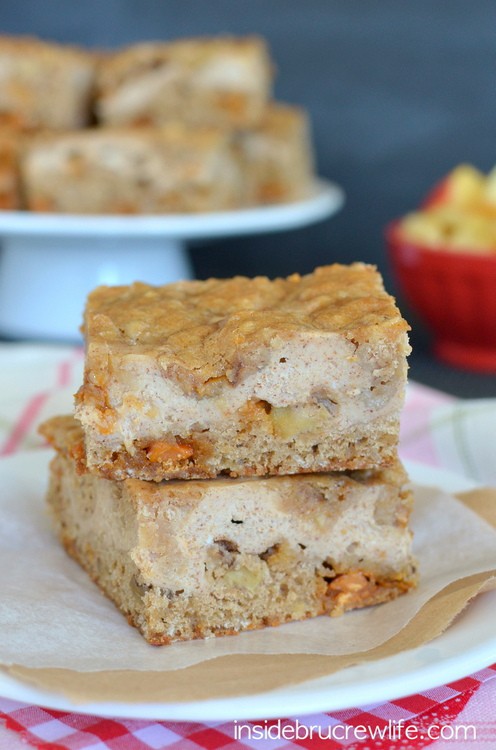 But after one bite into these chewy and creamy cookie bars, you will be so glad you had the patience to wait.

*This post has been sponsored by Crunch Pak apples. I was compensated to create this recipe for their website. All opinions are my own.