These Candy Apple Cookie Cups will get rave reviews when you make them for fall parties and events. The creamy apple and candy bar filling is the perfect topping for the homemade cookie cups.
*This post was sponsored by Crunch Pak apples. I am partnering with them as a blog ambassador creating delicious apple recipes.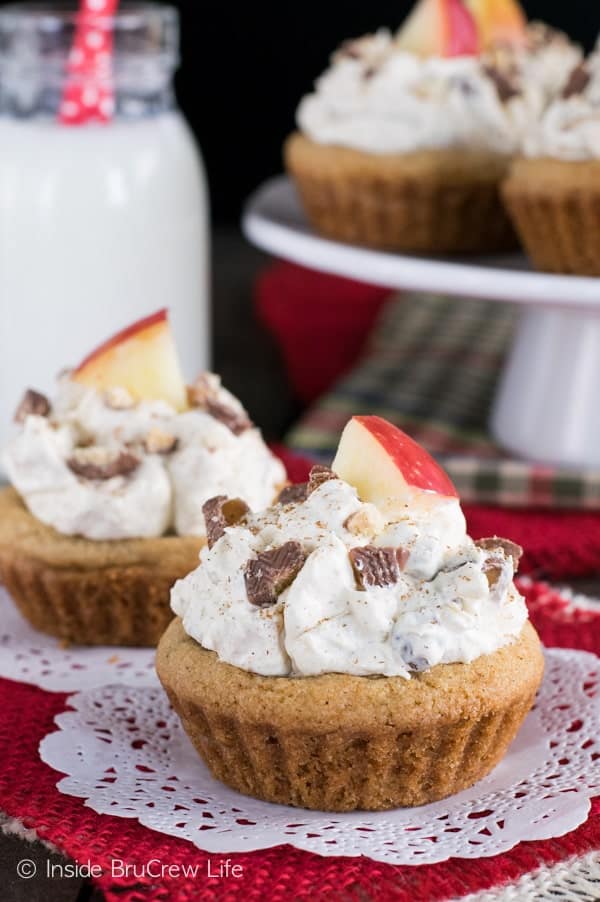 Fall is in full swing here in the midwest. The air is chilly and the leaves are changing and falling to the ground. Of course, that is bitter sweet.
On one hand, colored leaves on the ground look so peaceful and beautiful. On the other hand, fallen leaves mean someone has to rake them into piles. Thankfully the boys in our family get that fun job.
All the fall colors happening around us gets me in the mood to do lots of fall baking. Usually I am all about pumpkin treats when fall gets here, but this year I'm loving apple desserts a little bit more.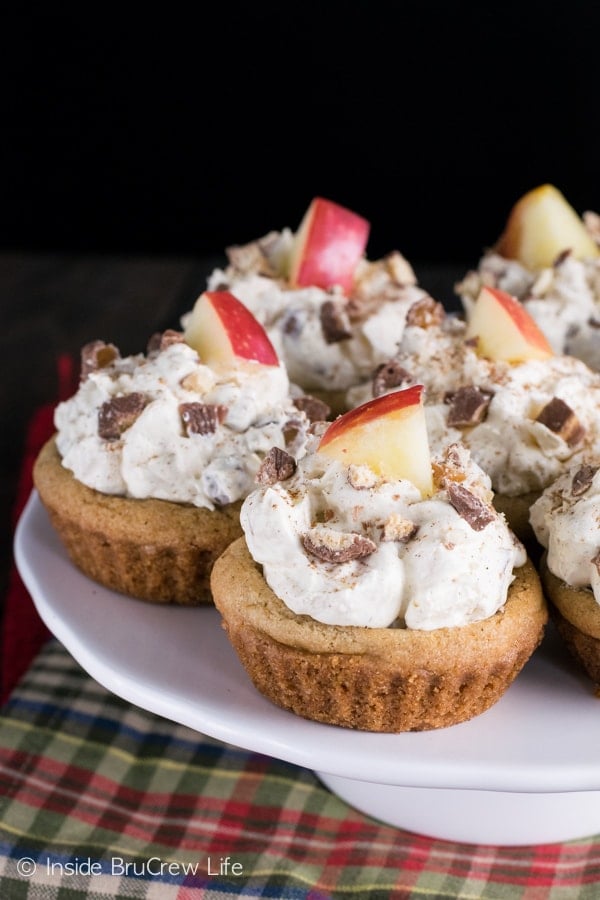 As I started thinking of an apple recipe to make this month, I kept going back to apple salad. You have had this before, right? Creamy pudding filled with apple chunks and candy bars is the best way to do a salad in my opinion.
My love of dessert salads has been going strong ever since I made this banana split fluff salad. I keep thinking of fun ways to change it up for each season. Trust me...I have a yummy fall one to share soon.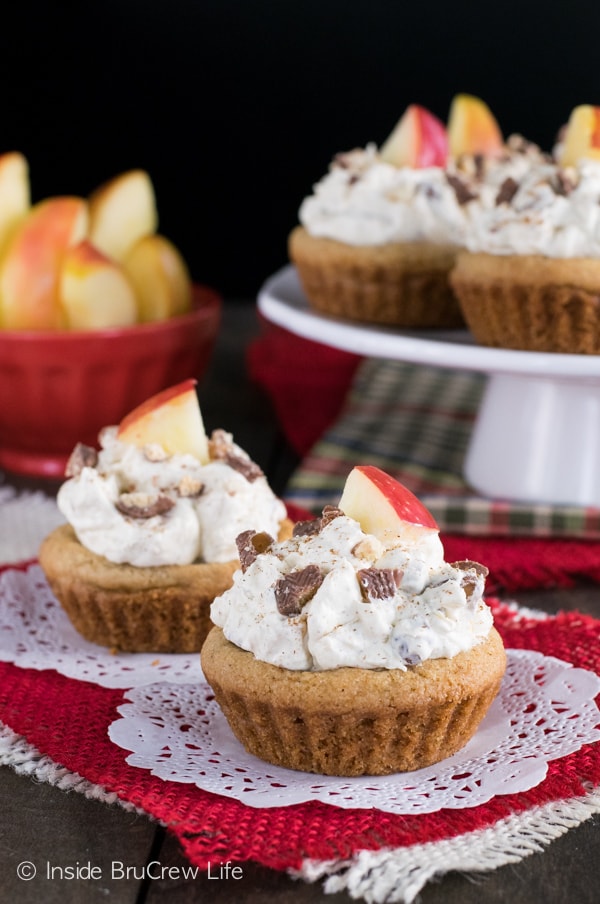 I wanted to give the creamy topping a fun twist though. At first I thought about making a cookie pizza and covering the top, but the few attempts I did had issues.
I finally decided to make individual cookie cup that could be topped with the apple filling. Can we just say I am now officially hooked on little cookie cups?
There may or may not be more little hand held treats coming your way in the upcoming months. I don't know when, but I've got ideas swirling around in my head for sure!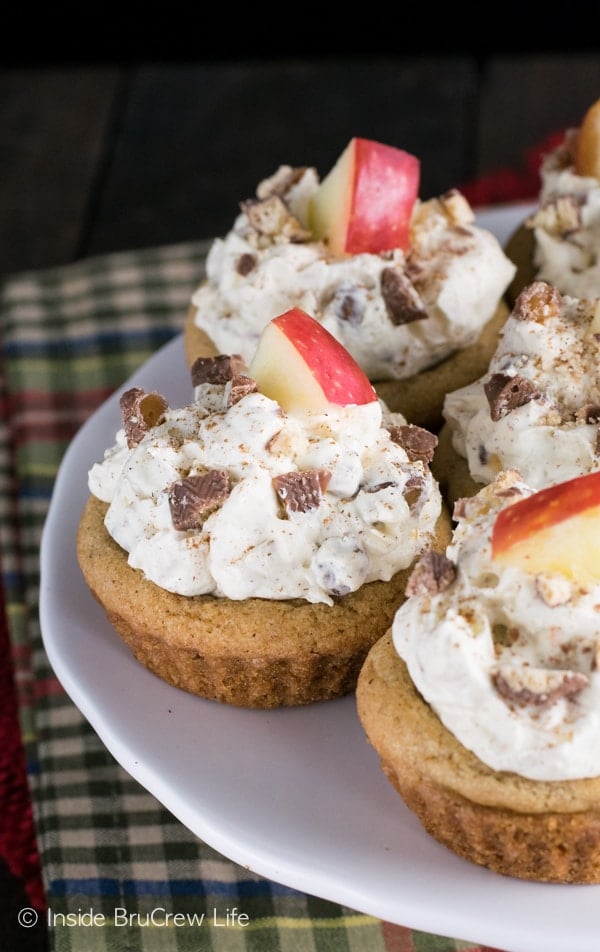 I used a mini tart pan to bake the cookies in. The shape and ridges that the pan gave each cookie was my favorite. But you can also bake the cookie dough in a regular muffin pan. I tried it both ways, and they both bake the exact same.
These cookies got rave reviews from all my taste testers. I mean spiced apple pudding filled with candy bar chunks in a cute little cookie cup...what's not to love?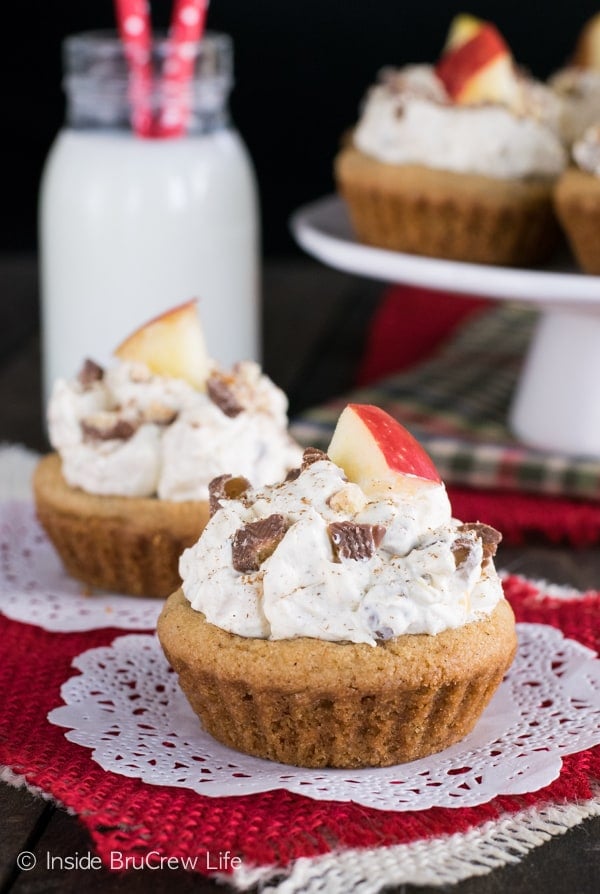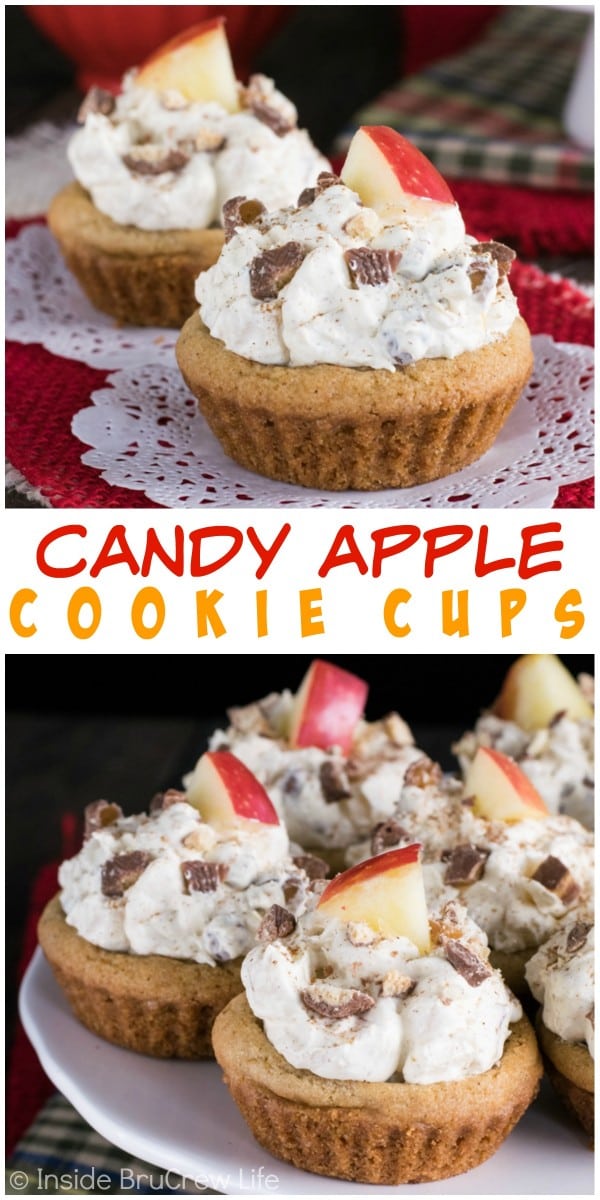 More delicious apple treats that we love: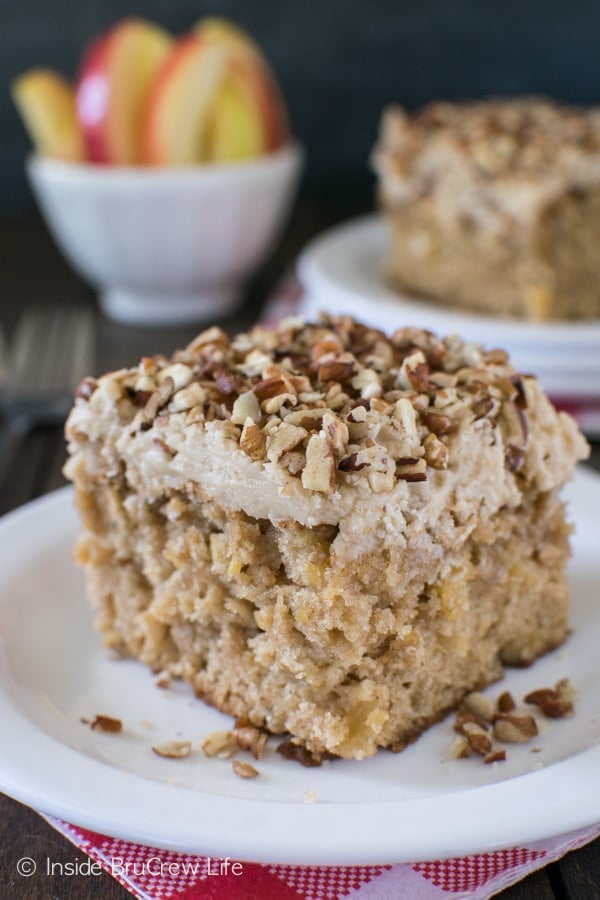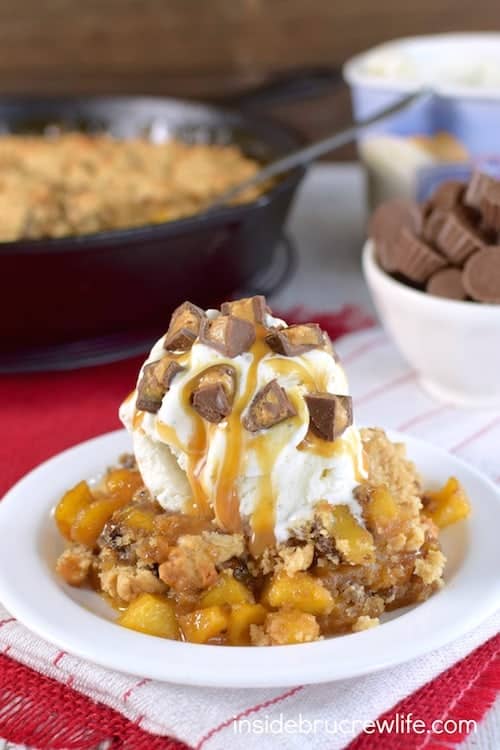 Peanut Butter Caramel Apple Crumble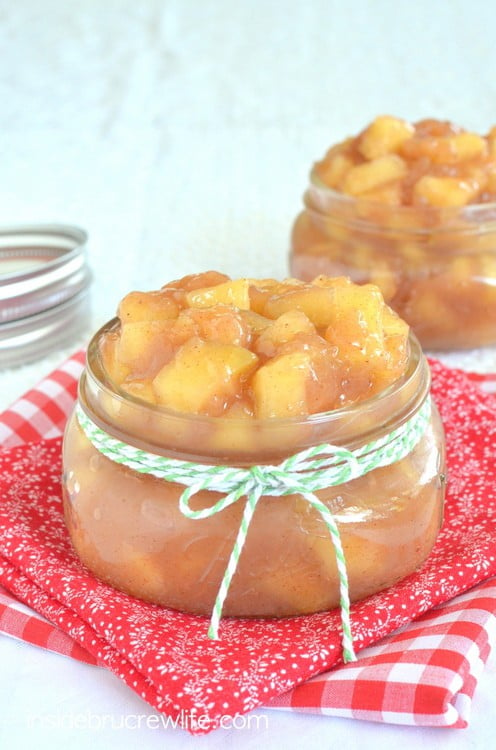 *I was compensated for my time as a brand ambassador for Crunch Pak apples. All opinions expressed in this post are 100% my own.