The spicy flavor in these Chipotle Shells and Cheese Potato Skins will make them a fun appetizer to enjoy before dinner or at game day parties.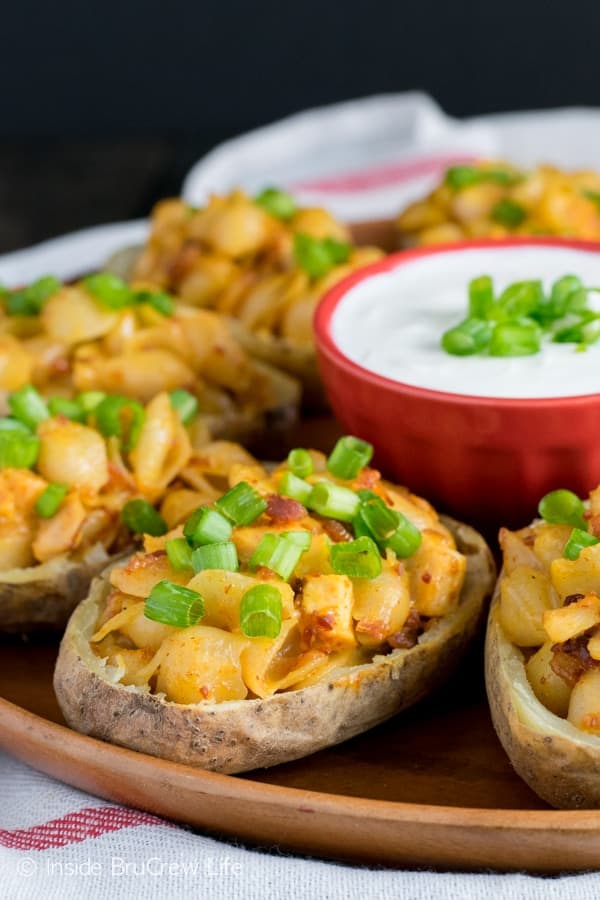 One thing that we go through a lot of in our house is macaroni and cheese. Our youngest has become pickier in his eating habits as he has gotten older. Most days his choice for dinner is cheesy pasta covered with hot sauce.
We usually let him make his pasta at least once a week, but on the other nights he has to eat what we fix for dinner. It's a rough life as a kid, right?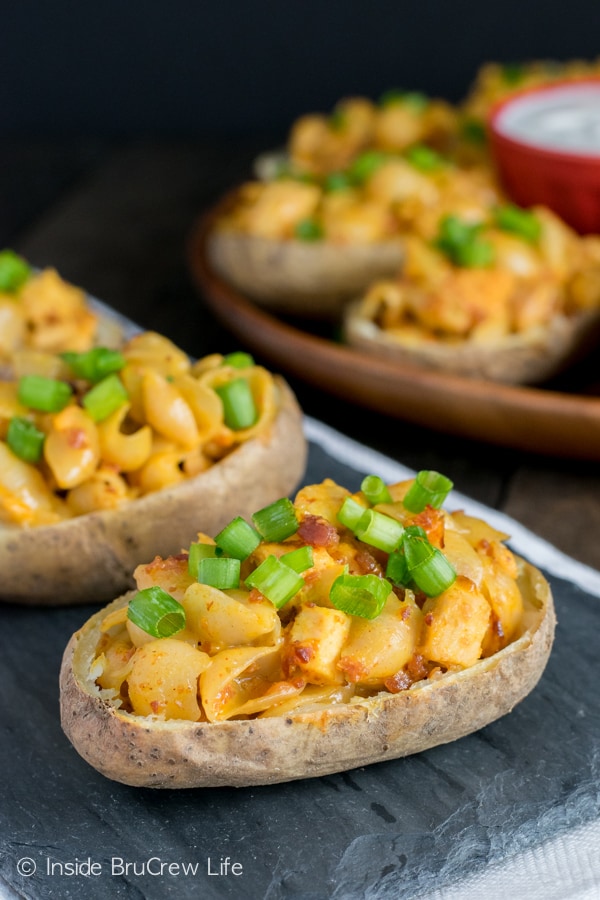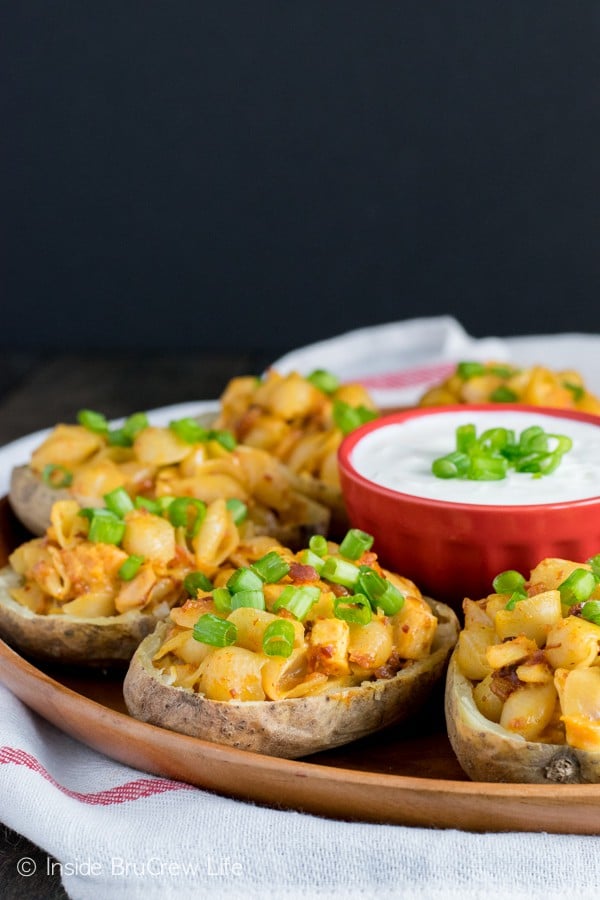 The little guy knows what he is talking about with spicy cheese though, so I knew our family needed to try the new VELVEETA Shells and Cheese. They have added jalapeño and chipotle to their Liquid Gold, and those flavors taste great with the creamy pasta.
I really love the spicy flavor that chipotle gives to food, so I decided to make some fun potato skins with the shells and cheese. Ok, so it was really my hubby's idea to do the skins…he thought they sounded like a great game day snack.
Since he came up with the idea, I put him to work. We joked around that I was the boss, and he was my sous chef.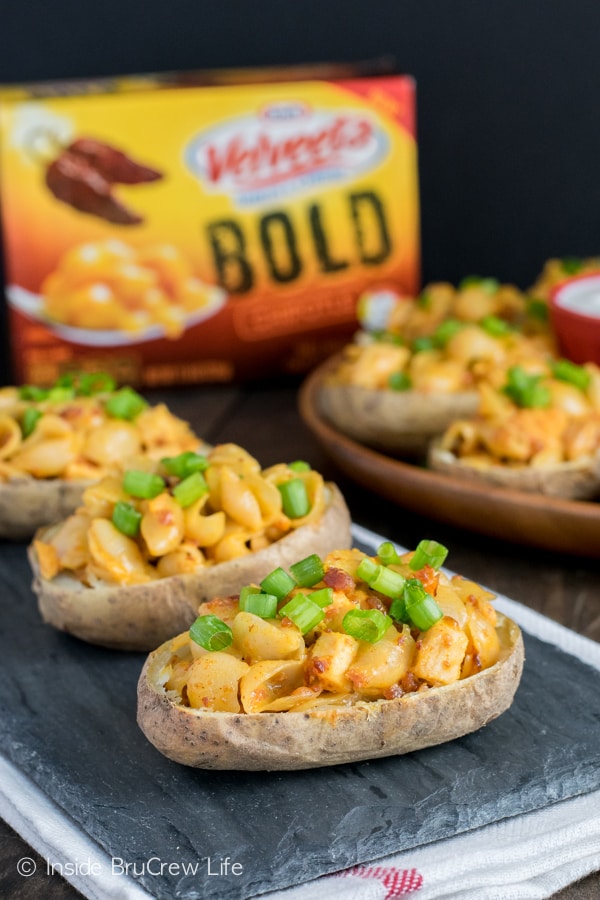 While he scooped the potatoes, I whipped up a box of VELVEETA Shells and Cheese according to the package directions. After I stirred in the creamy cheese, I added some cooked chicken and bacon to the pasta. We wanted these little appetizers to pack a punch with the chipotle cheese and protein.
After we filled the skins with the shells and cheese, we popped the pan back under the broiler to brown the tops slightly.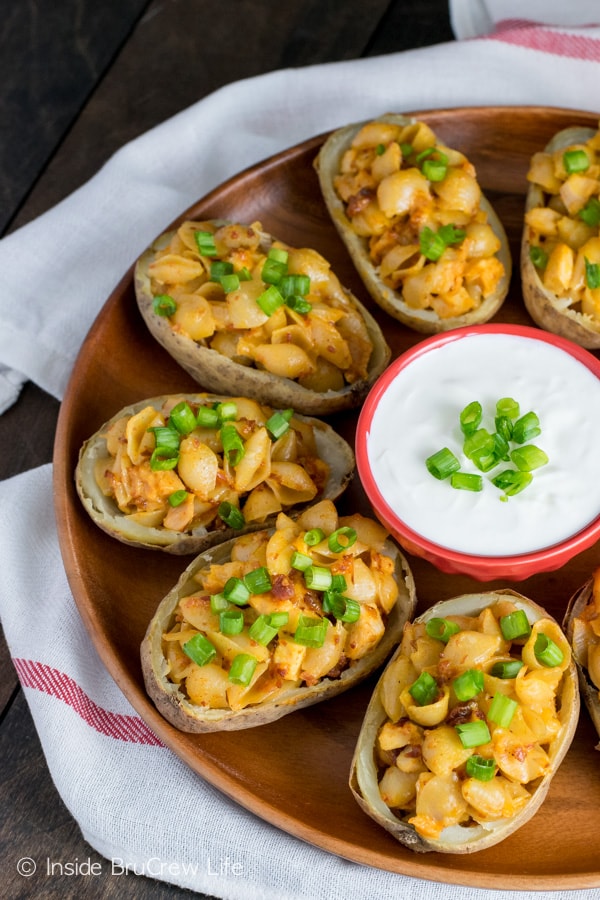 These little potato skins filled with VELVEETA goodness make a great snack to hold onto as you get ready to cheer on your favorite team this fall. You can also make them as a side dish for your favorite dinner.
Either way, you will enjoy the bold flavor in this fun snack.