Are you a party planner? Do you wait to the last minute to get all your supplies? If you answered yes, to either of these questions, then Walgreens is the place for you. You can find all your last minute party planning snacks and treats in a hurry.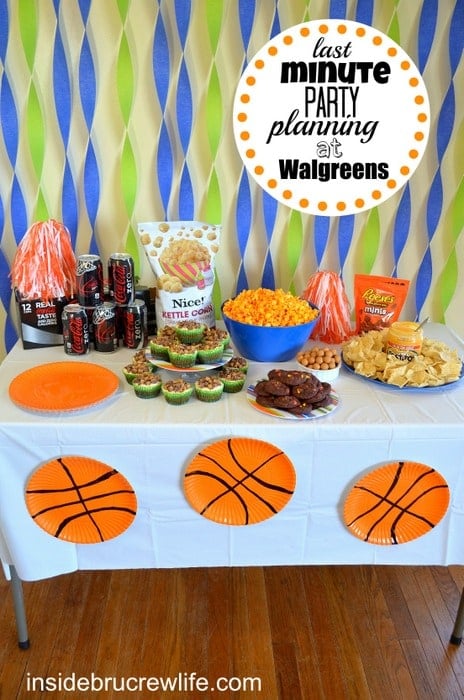 This weekend the last games in the big college basketball tournament will be happening. Will you be watching them? Who are you rooting for? I have to be honest, my bracket is still blank.
I'm not as into watching sports as the boys in my house. They can sit and watch all the games every weekend. But what I am into, is planning a fun party for friends to come over and enjoy treats and the big game with us.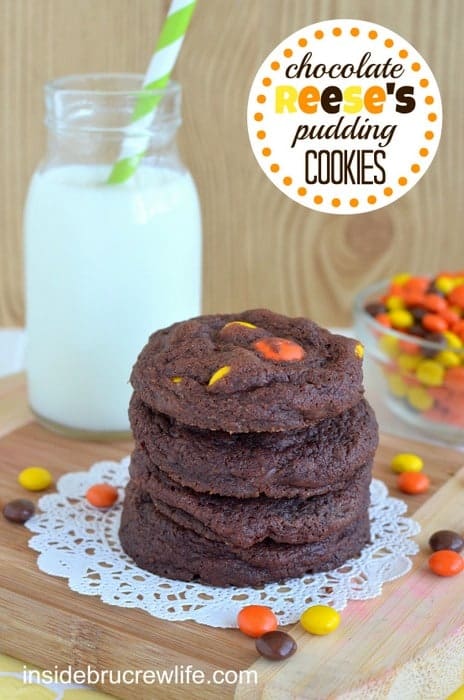 I had the opportunity this week to visit Walgreens and to buy some snacks for a last minute party. You can check out my shopping story on Google+. Walgreens is a convenient place to shop for snacks and party decor when you only have a few minutes to spare.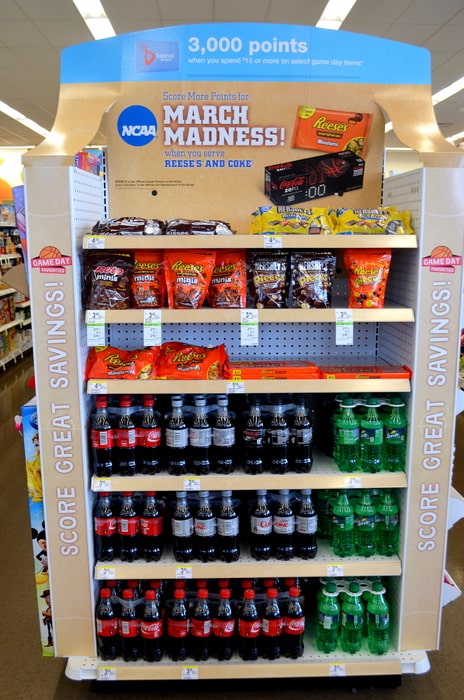 Our Walgreens was stocked with lots of Coke Zero and Reese's products for game day. Buying lots of Reese's to snack on scores big points with me any day of the year. While I was shopping, I picked up some 12 packs of Coke Zero to share with our guests. Having drinks in cans means I can get away with not buying cups, and we can recycle those cans.
Of course I bought every kind of Reese's product that Walgreens offered. You don't have to tell me twice to buy Reese's. They are my all time favorite candy. I love baking different sweets like these Peanut Butter Pudding Cookies, Chocolate Reese's Cheesecakes, and Marshmallow Reese's blonde brownies with lots of Reese's in each bite.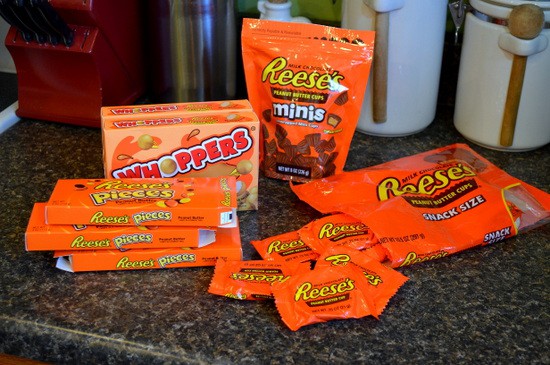 When you have a lot of people over for a big game, you want your party food to be finger foods that can be easily eaten. Cookies are always a good party choice. I had a box of Hershey's chocolate pudding in my cupboard, and I thought that would make the perfect pudding cookies with a few boxes of Reese's pieces added in.
The answer is yes, I did eat some of the cookie dough before it was all baked 🙂 It was delicious and who could resist all that candy?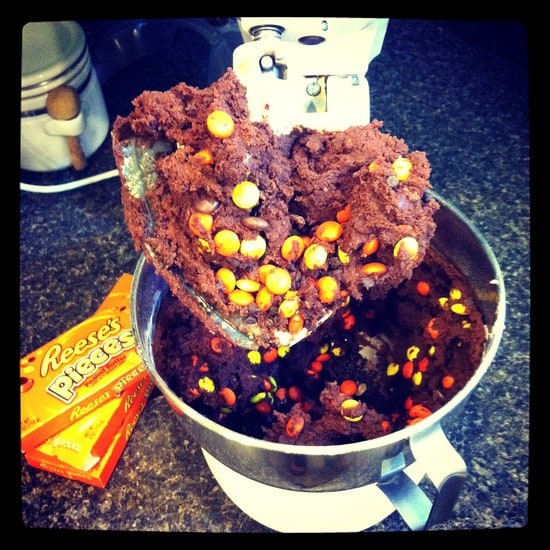 I wanted my game table to be festive but easy. This corner of our living room was the perfect size for our 6 foot folding table. I covered the table with a white plastic tablecloth that I found at Walgreens. The party streamers were actually ones I had leftover from previous birthdays. I love that I had the colors to match the serving bowls and trays that I bought from Walgreens.
I wanted some disposable plates on our table, so I wouldn't be doing dishes after everyone left. Walgreens had some different colored plates on one of their shelves. I grabbed a few packs of the orange ones because they reminded me of basketballs. I even used a sharpie to draw lines on a few of those orange plates making them look like basketballs that I could hang on the front of the food table.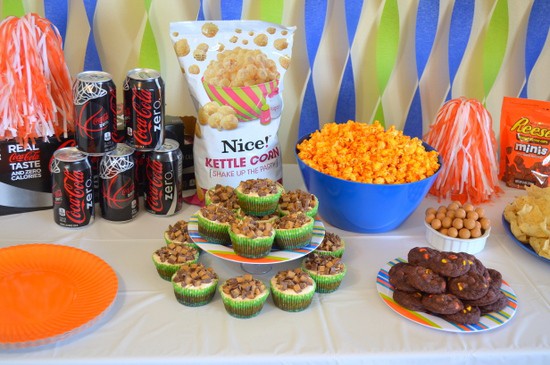 Now it was time to get everyone together to enjoy all the treats and a game. We have lots of friends who just love when we send them a quick message saying we want to spend time with you, and we have treats to share too. I think the treats are what sold them this time. All I had to do was mention Reese's recipes and they came running. I am thankful for great friends that we can spend a fun evening with chatting and eating snacks.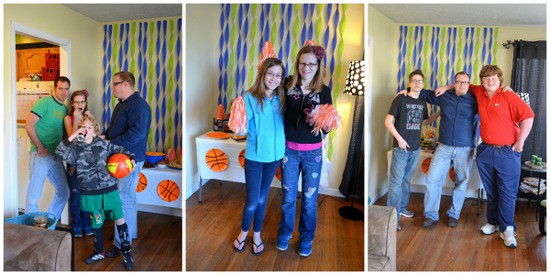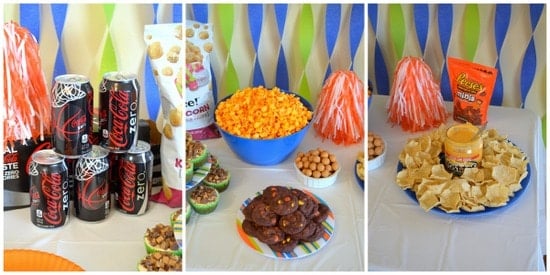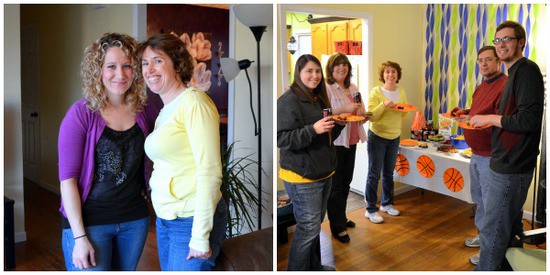 Walgreens is definitely the place to shop if you want to get together with friends for a last minute basketball game. You can find everything you need to enjoy a night of #snackmadness . You don't have to tell me twice to start planning the next party. And if that party include more Coke and Reese's, I think it will be another win for the BruCrew Team!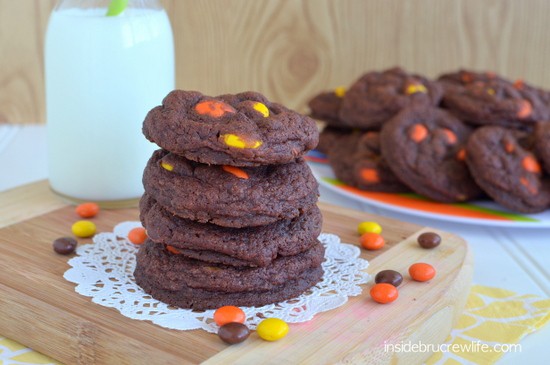 Stay up to date with Walgreens specials:
"I am a member of the Collective Bias® Social Fabric® Community. This shop has been compensated as part of a social shopper insights study for Collective Bias® and Walgreens #cbias #SocialFabric" All opinions are 100% my own.