I may or may not be addicted to making pudding cookies after making these Coconut S'mores Pudding Sandwiches.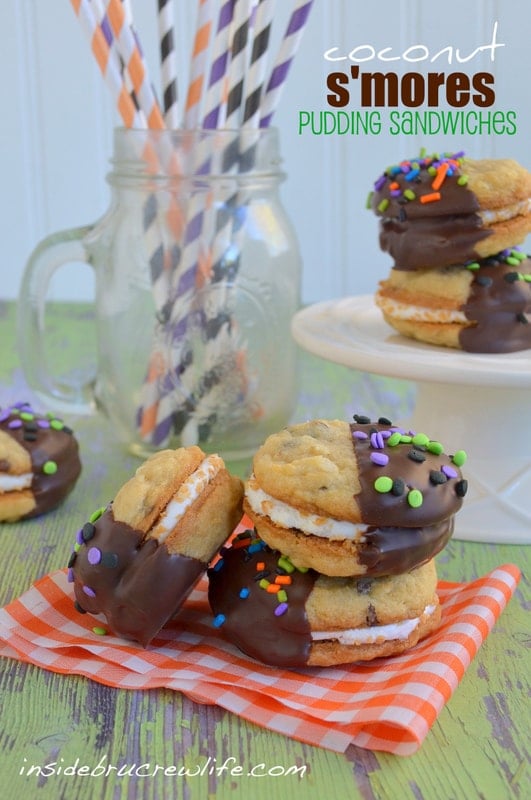 I just love how soft these cookies become with a whole box of instant pudding in the batter. They have very quickly become my go to cookie of all time.
With so many different pudding flavors and mix ins, the flavors are endless!!!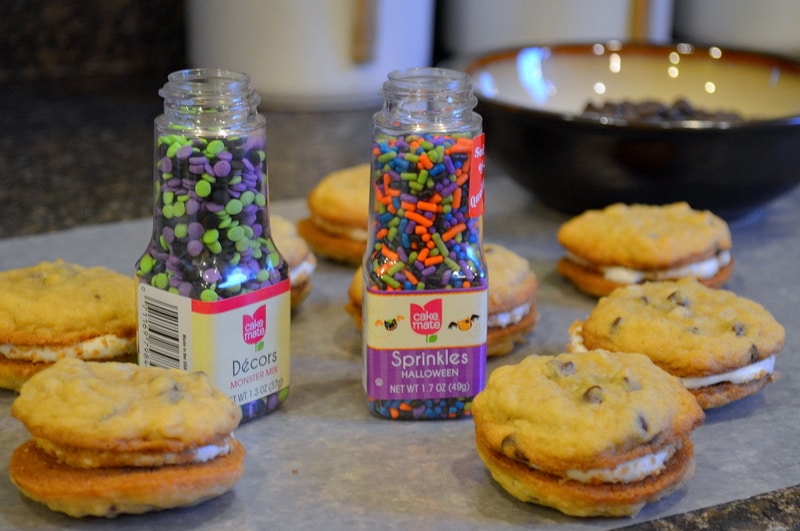 These sprinkles have been in my baking cupboard for a few days just waiting to be used. Like I need a reason to use sprinkles...my kids love them on everything.
We make hot cocoa and my daughter has to have sprinkles on top of the marshmallows. Makes me so proud...I have taught her well.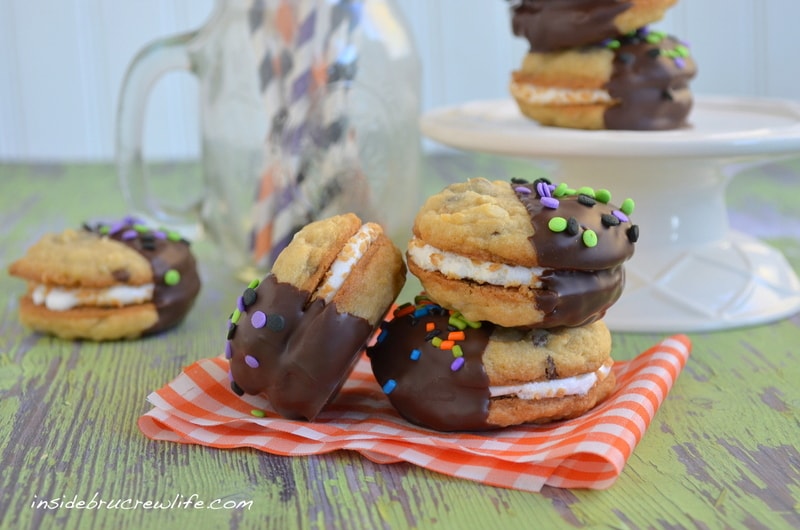 Pudding cookies are not a new thing. In fact, I see new variations popping up all the time. Definitely tempting me to make more every week. While I was at Walmart buying the sprinkles, I also bought coconut pudding...for cookies. As I headed down the baking aisle, my eyes wandered to the marshmallows. Did you know there is a marshmallow coated in toasted coconut?
That very instant I knew how to make the pudding cookie different. It was going to become a pudding sandwich with a marshmallow filling!!!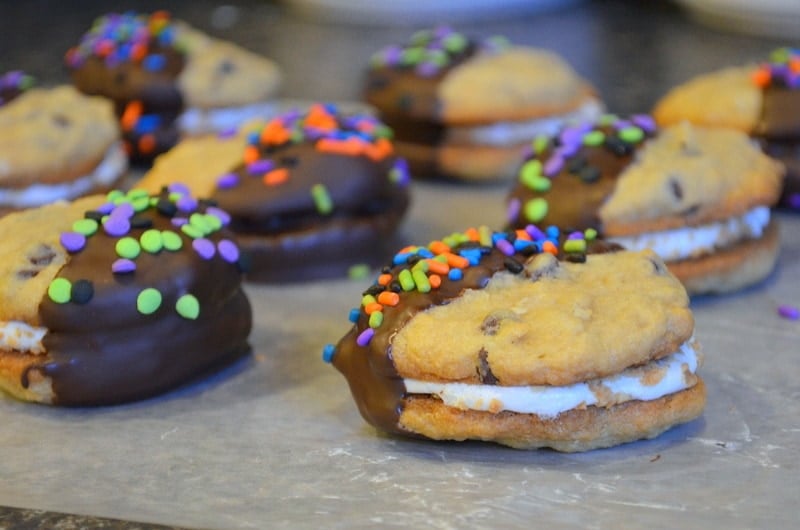 I was going to roll the edges in the sprinkles, but I still thought they looked a little boring. When I think of marshmallows, I always think of chocolate.
I figured how can you go wrong dipping these coconut s'mores pudding sandwiches into a chocolate bath!!! The sprinkles stood out so much more on the dark chocolate coating. These may be my new favorite kind...at least until I make another variation.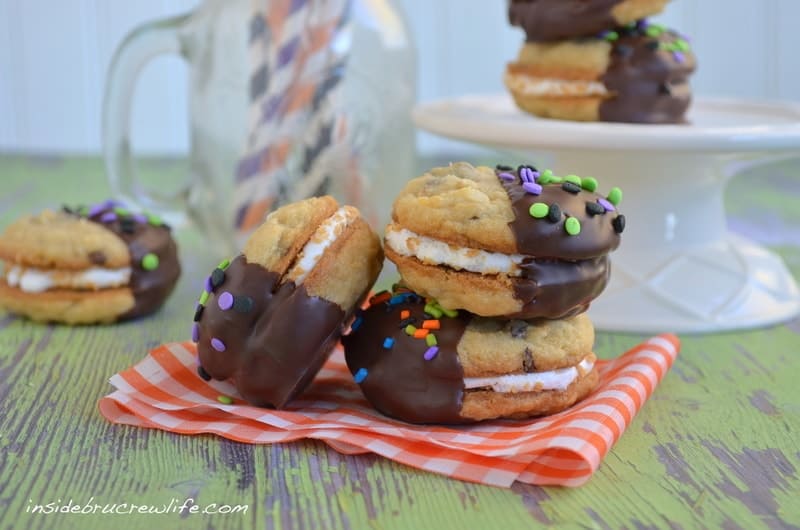 How many of you have a
Silpat
and use it all the time?
I just got my first one and I have to tell you how much I love it!!! My air bake sheets are usually the only thing I will ever use for cookies, but I can honestly say that the Silpat kicks the air bake pan's butt! I couldn't believe how easy it was to just slide the cookies off. Then I baked up a batch on the air bake to compare it to the Silpat batch.
The cookies baked on the Silpat actually baked up just a little bit puffier, and they didn't spread out as much! So basically the Silpat is the most awesomest thing ever. Everyone needs one in their baking cupboard.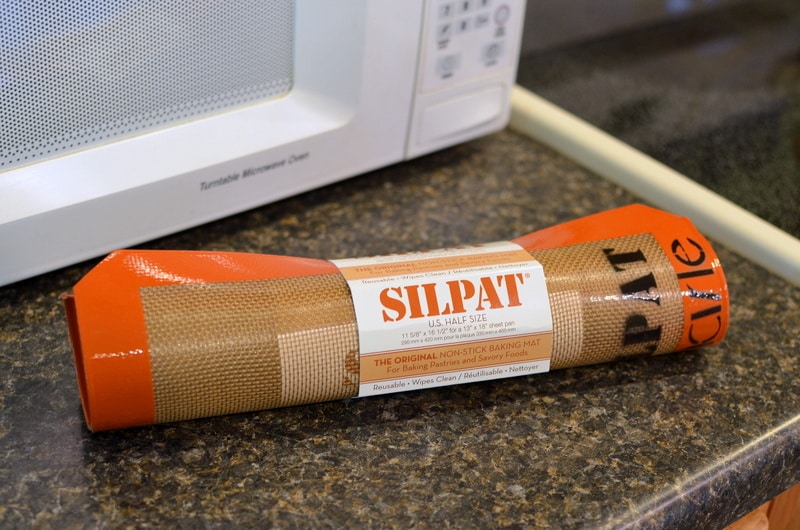 *This post does contain an affiliate link. Inside BruCrew Life may receive a percentage of sales made through these referral links. As always, these do not cost you any extra. Thank you for letting us share products we use and love this way.