This Everything Munch Mix is a very DANGEROUS YUMMY treat!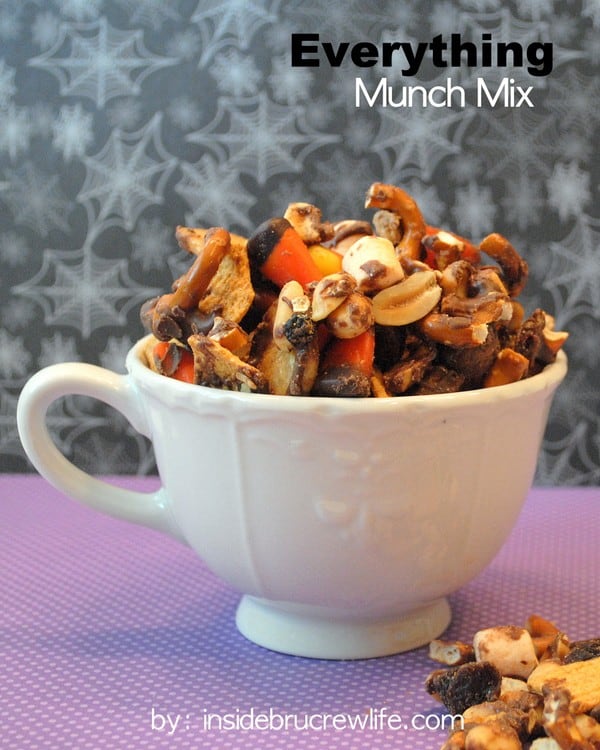 I was cleaning out my baking cupboards the other day...
funny how that can get to be such a mess.
I discovered that I am a
cupcake liner and sprinkle addict.
Seriously how did that many get in there?
Oh yeah, I can't resist them every time I am in the store 🙂
So while cleaning up my stash...I also found half open bags of all sorts of things.
So I did what any normal person does when cleaning up...
I tossed it all on a baking sheet with wax paper,
melted some chocolate chips, and drizzled it on top.
What? Normal people don't do that???
Oh come on now...
Sure we do. Wink, wink!
This stuff is dangerous though...
because once you start eating it,
You just won't want to stop!
So consume very carefully...
or give some away in a cute jar
with some fabric and a ribbon.
And now my cupboards are so much cleaner...
because I used lots of my goodies for this treat!