Taking a break from all the baking and sugar today and sharing some behind the scenes instagrams from the past few weeks. Do you instagram? I am seriously addicted to it. It is a fun way to capture quick moments without lugging the big camera with me everywhere. If you want to follow my camera and where it goes my screen name is BruCrewLife (haha original huh?)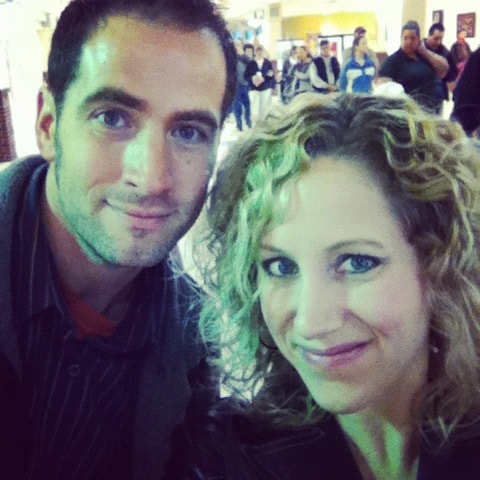 Love this guy with all my heart. He is my best friend in all the world.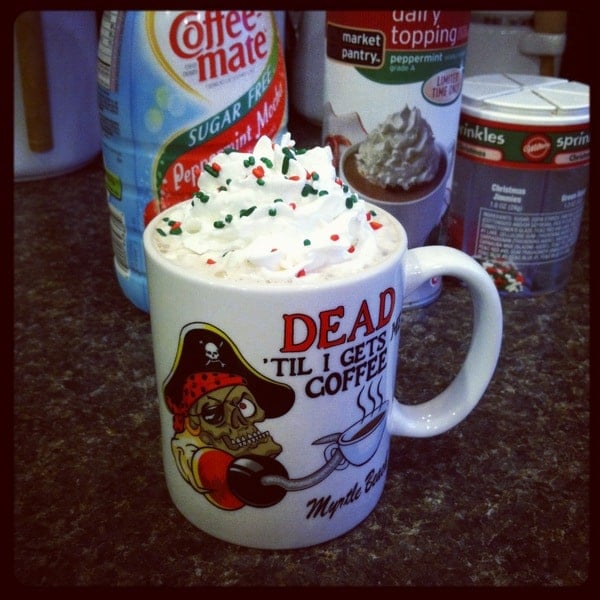 Coffee with peppermint creamer and whipped topping AND sprinkles is the best way to start the day. (I found the topping at Target)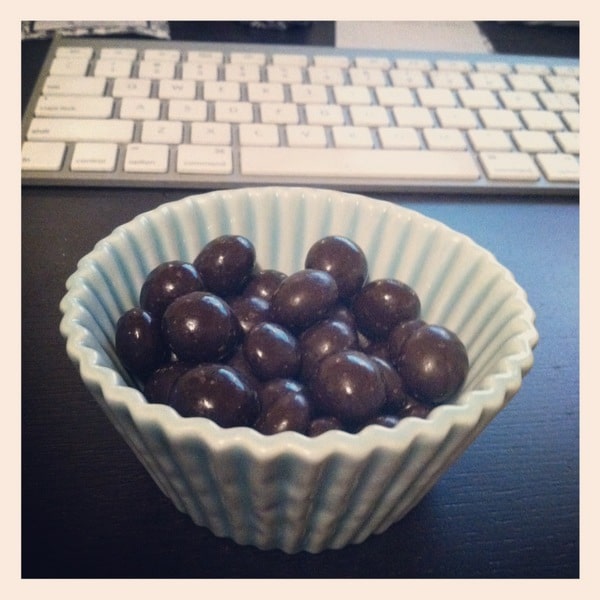 I probably shouldn't have bought the giant bag of chocolate covered pomegranate seeds from Sam's Club…they are sooooo addicting!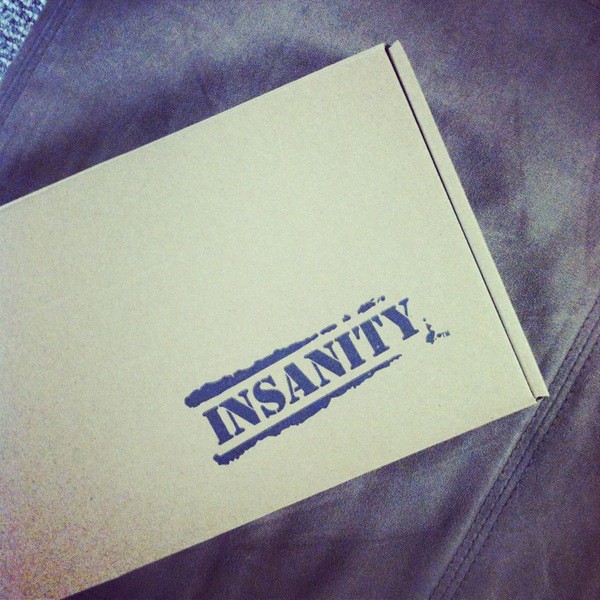 Obviously my love of chocolate and sweets has led to drastic measures…my hubby and I started this INSANE workout last week. Day 1 I wanted to die…now…I still live for the moment when the video ends. But seriously, it's good:-)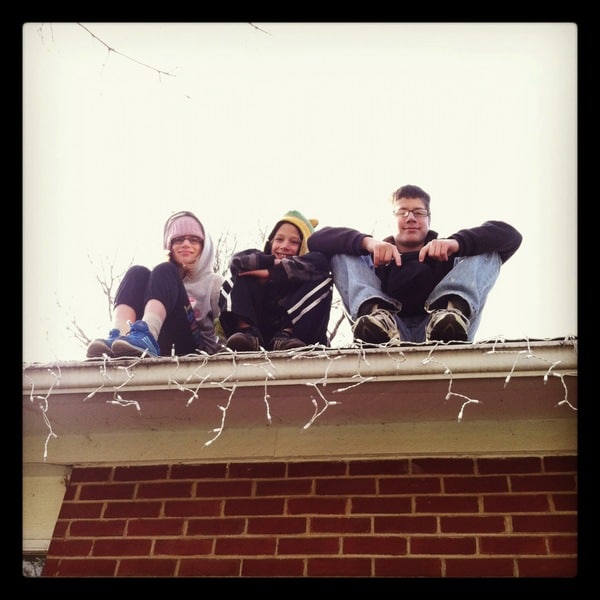 Monkeys on my roof. I'm not sure why it is so exciting but they LOVE to go on the roof for any reason. This year I stayed on the ground and handed up the lights and clips.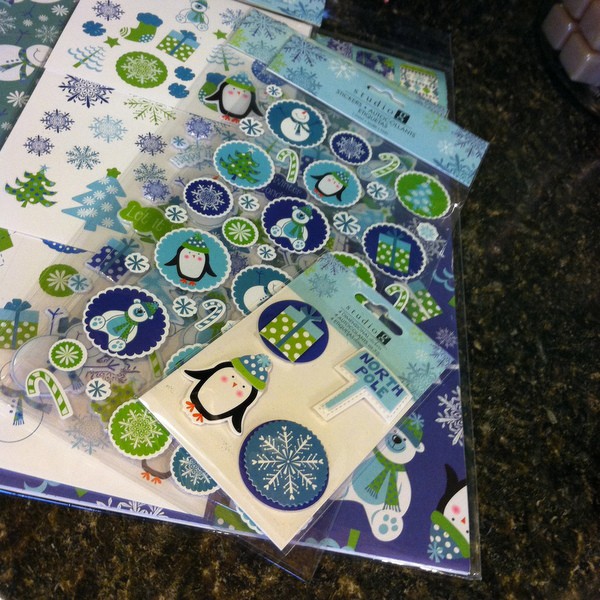 I love cute stickers! Reminds me of the days when I was younger and had a sticker book/collection. These cute little snowflakes and penguins are only a $1 a pack at Walmart. They are perfect little touches for paper bags.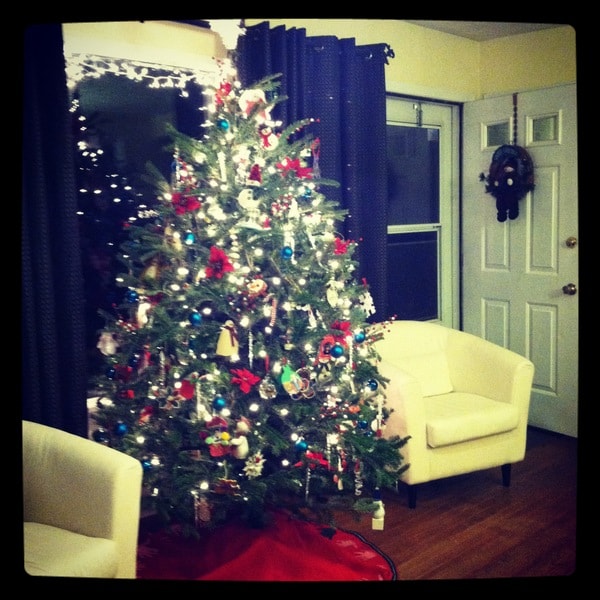 The tree has been decorated and I didn't move a single ornament this year. I am embracing the mismatched tree this year…love those cute handmade ornaments from my kids!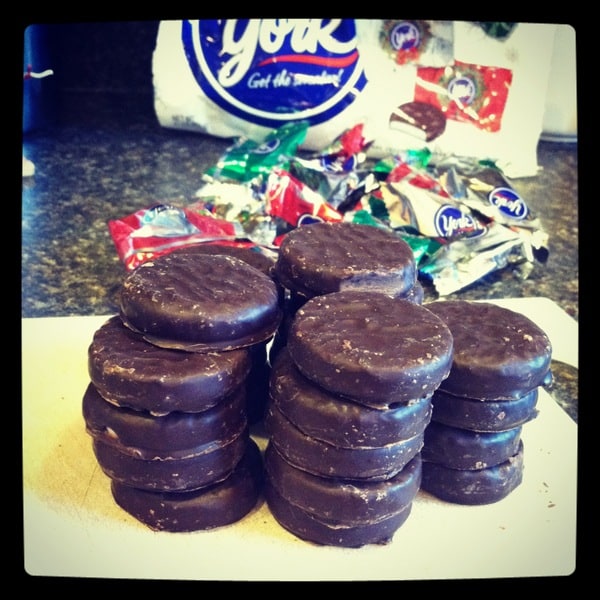 I forgot how much I love peppermint patties…why do I never buy them any other time of year? Must fix that!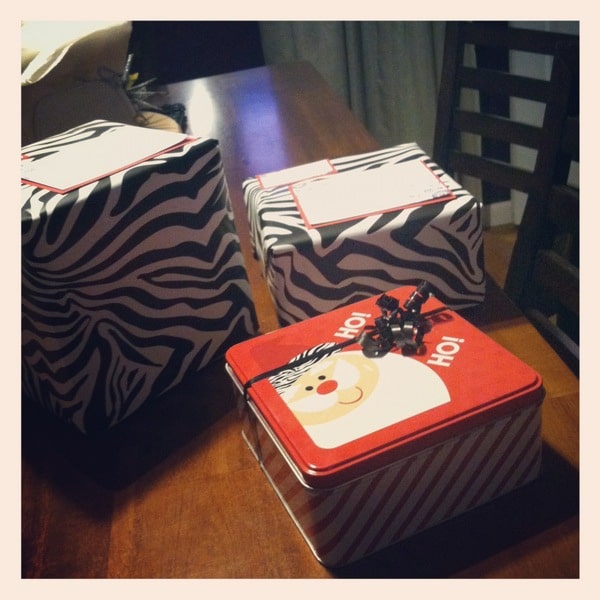 It's true…I am slightly zebra obsessed. I bought a roll from Hobby Lobby. And now I wish I had gotten like 4 more to have the rest of the year. Yeah, I'm going back.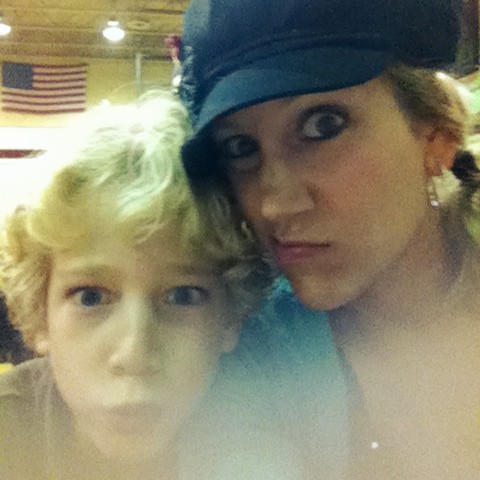 Hahaha! I found this forgotten picture on a camera app. It's actually from a few months ago, but it was cracking me up last night when I found it.
Thank you so much for being a BruCrew reader. I heart you guys!
Happy Friday!!!