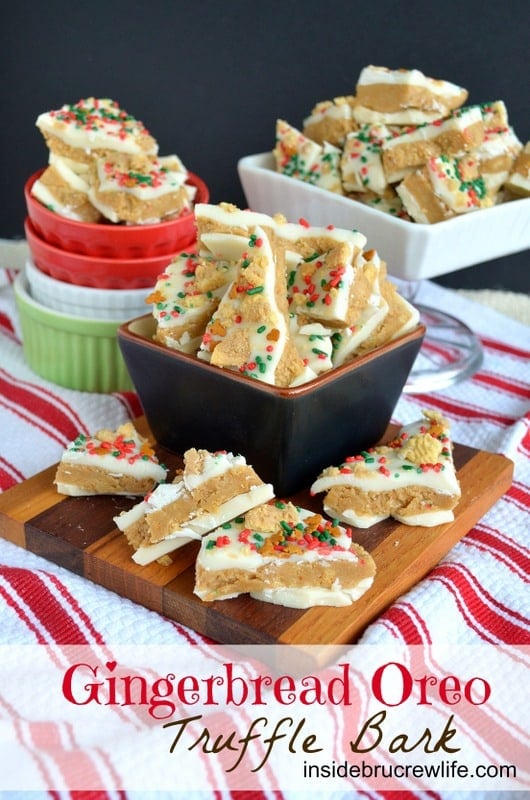 Have you seen the new Gingerbread Oreos yet? I have to admit that I am not a huge gingerbread fan, but I really like these. No scratch that...I love these.
Of course they are Oreos, and I have yet to find an Oreo that I didn't like. As soon as I saw the first package of these posted on Instagram, I headed to our Walmart.
I checked the seasonal aisle, I checked the cookie aisle, and I checked the displays in the middle of the aisles. Nothing!
I was starting to lose heart that our Walmart had decided to not carry them. As I headed to the checkout lane, there right in front of my eyes was an Oreo display!
And one whole side had the Gingerbread ones, so it was meant to be. In fact, I'm pretty sure I heard angels singing.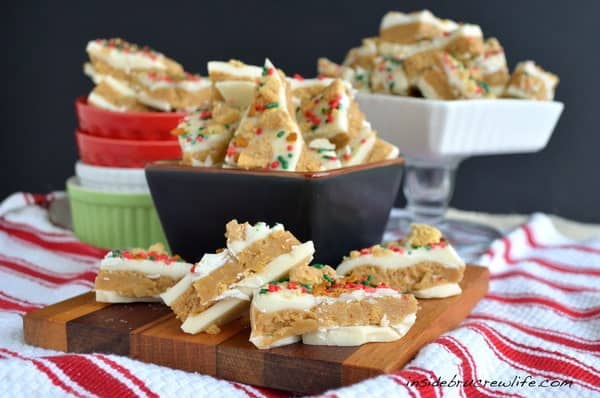 The first thing I did when I got home was to try one. Oh boy! They were good! I had to close them up and hide them in the back of the cupboards because I was very tempted to eat more...lots more.
My brain started to think about all the things I could make with them. Maybe some Oreo gooey cake bars? Or some Oreo brownies? Or better yet, maybe some Oreo parfaits?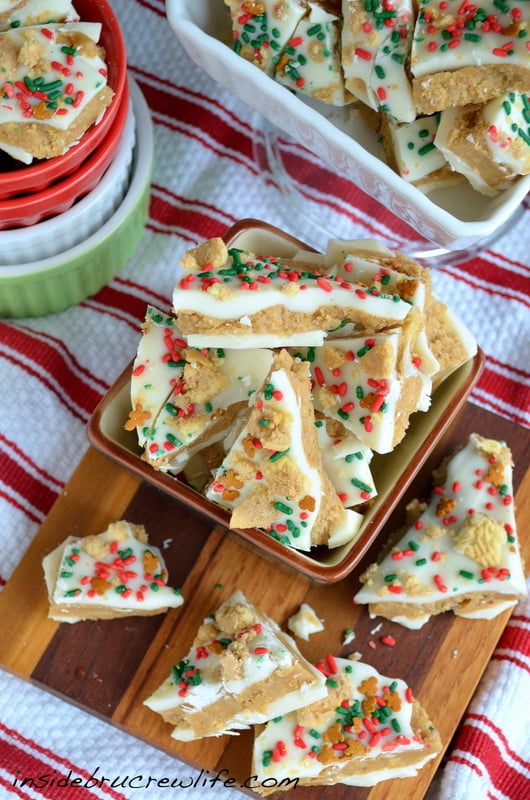 The more I thought about what to make, the more I realized I wanted to make something simple. Something that wouldn't hide the gingerbread flavor.
Oreo truffles it is.
But because I was feeling lazy...or maybe it was just plain genius...either way I decided to make it into bark. Ok, ok, it really was the lazy way out. I just wasn't in the mood to dip that many truffles.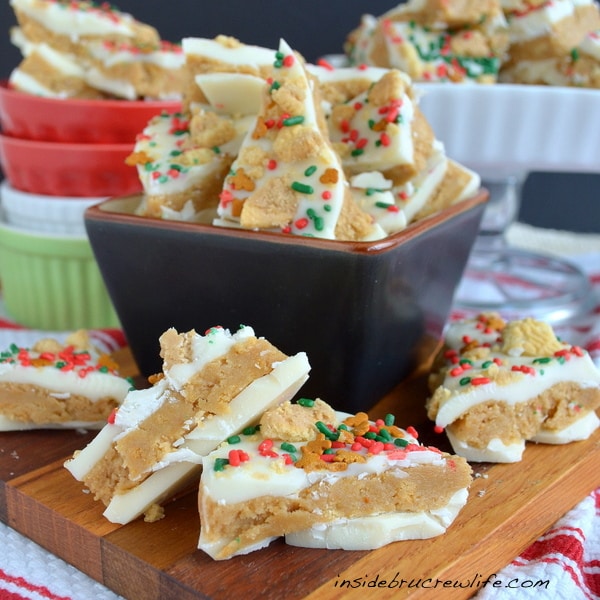 I may never dip another Oreo truffle again.
Gingerbread Oreo Truffle Bark recipe: