Looking for a breakfast recipe that will get you going in the morning? These Heath Latte Muffins will give you a quick jump start as you run out the door for school, work, or errands.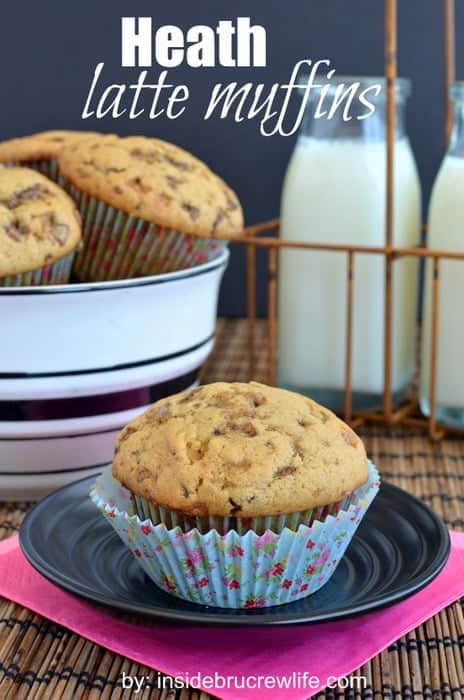 My kids have officially decided they do not like cold cereal for breakfast. There are boxes in our cupboards that have been there since last month...or longer. I should probably clean out that cupboard because I'm sure they are stale by now. We started keeping our cereal in some pourable plastic containers from Walmart to help keep the cereal fresher longer. But even that can't keep it fresh for over a month of no one eating it.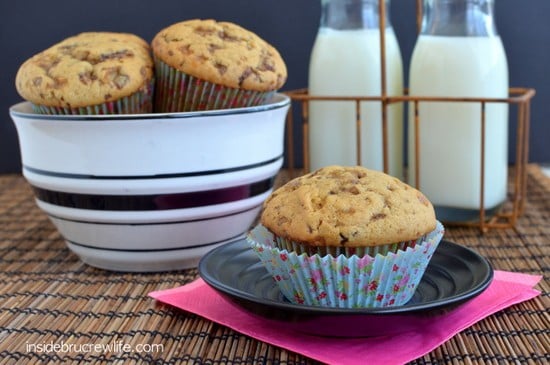 I think I have discovered the cereal eating problem...they have a new love. It is called "Mom Made More Muffins" love. Making a yummy breakfast the day before has become one of my favorite things to do. I actually think I make more breakfast things than regular sweets. Yes, I know that might seem surprising to you since most of what I post are sugary goods.
I need to start sharing more muffins and breads with you because I honestly think those are the things people might actually make from my site. Everyone eats (or should be anyway) breakfast.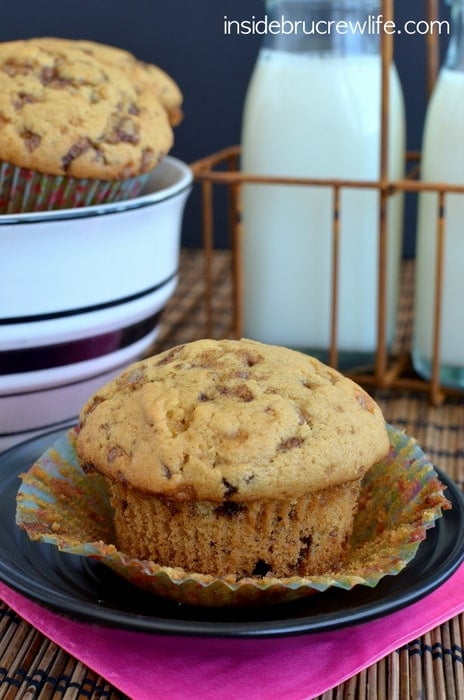 These Heath Latte Muffins are made with coffee, Heath coffee creamer, and Heath toffee bits for a fun muffin twist. My kids gobbled them down after school and again for breakfast the next morning. If you are opposed to your children having coffee, go ahead and substitute milk in place of the coffee. You can use any flavor coffee creamer if you can't find the Heath flavor.
The amount of coffee and caffeine in each muffin is not enough for me to keep these goodies from my kids. Although we have been known to let our kids have a tiny cup of coffee with creamer, so obviously I have no problem caffeinating my own kiddos. I know some people feel strongly about this, so I wanted to share an alternative to the recipe.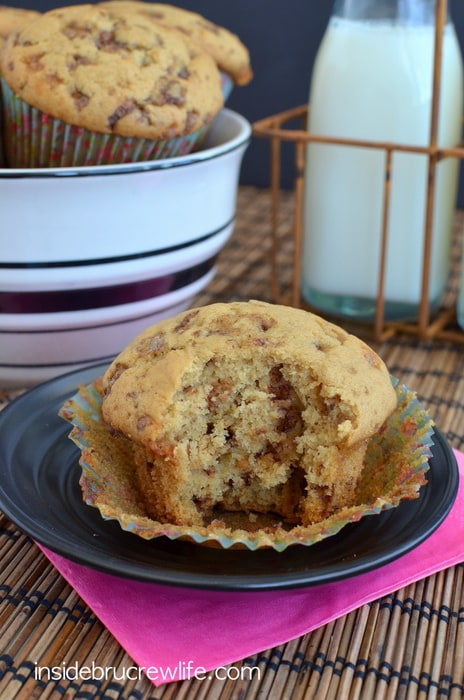 Stay up to date on all the BruCrew baking
by following here:
BLOGLOVIN | FACEBOOK | PINTEREST | GOOGLE+ | TWITTER | INSTAGRAM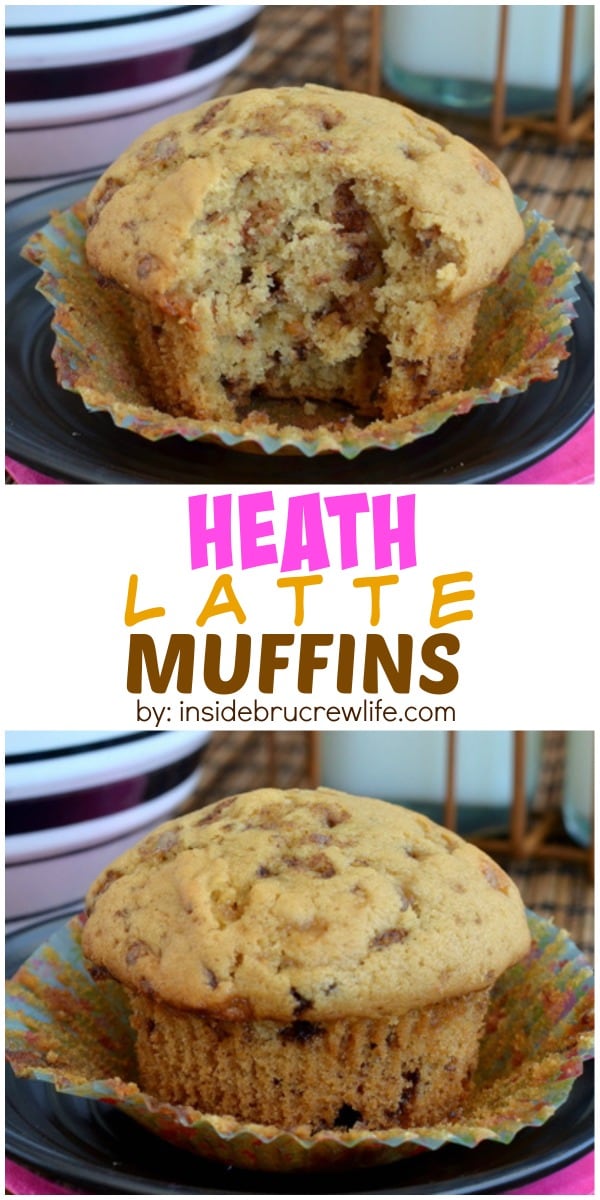 Other great breakfast ideas from our kitchen: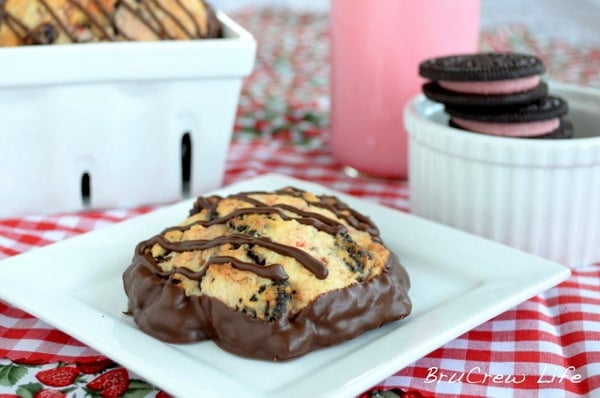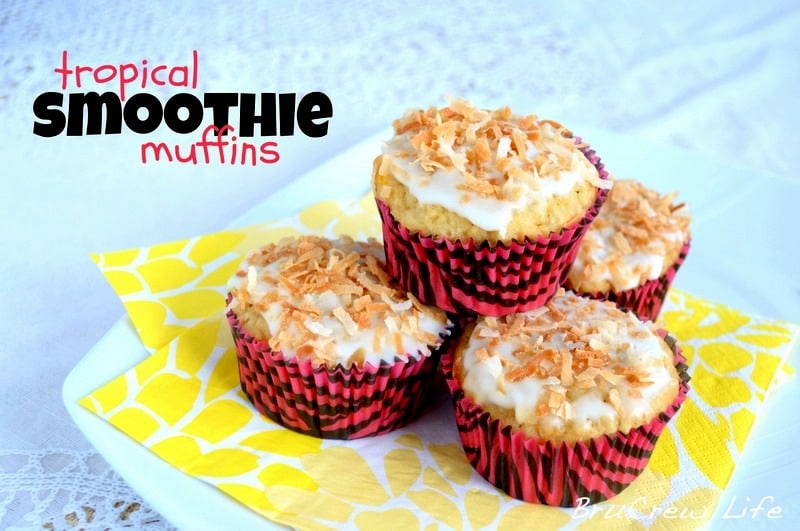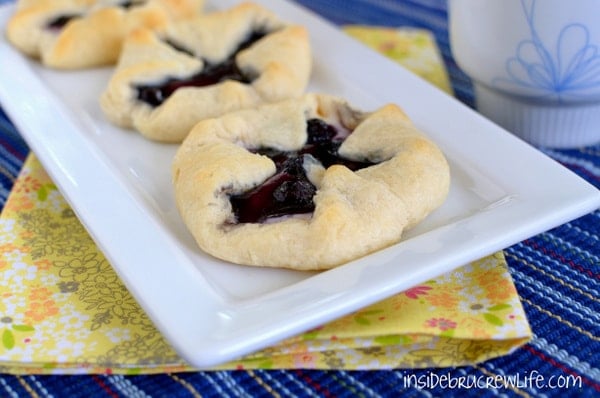 More muffins from around the Web:
Lemon Raspberry Muffins from Love Grows Wild
Chocolate Chip Cranberry Oat Muffins from Chocolate, Chocolate, and More
Creme Brulee Muffins from Chef-In-Training