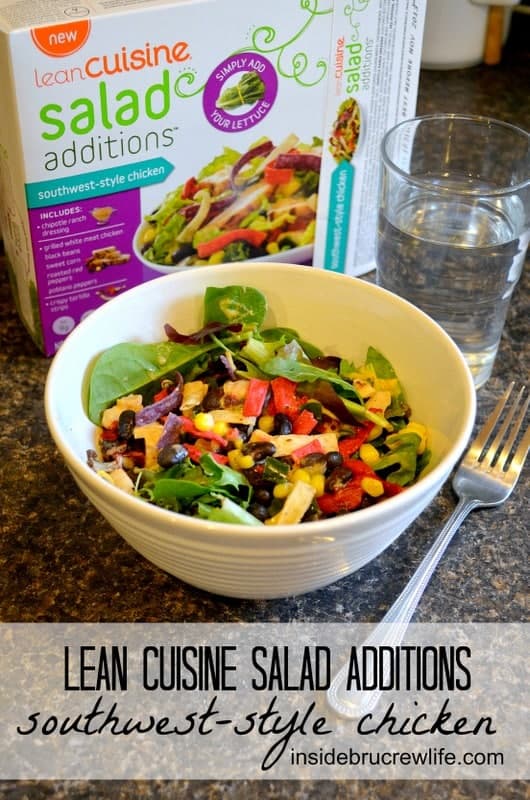 I am all about easy and convenient when it comes to making dinners in my kitchen. Dinner recipes with a lot of steps or prep work having me running the other way.
I think I will stick to my baking and leave the dinner menu to my husband. But that doesn't always work during the day when he is at work.
There is a secret weapon in my freezer now. Have you seen the new Lean Cuisine Salad Additions?
We have been eating quite a few salads around here and trying to lose some of that holiday bulge that we have gained. There is only one thing bad about salad...they require chopping up lots and lots of veggies.
If I am faced with the choice of chopping veggies for a salad or just grabbing a muffin or scone, the muffin or scone will win every time.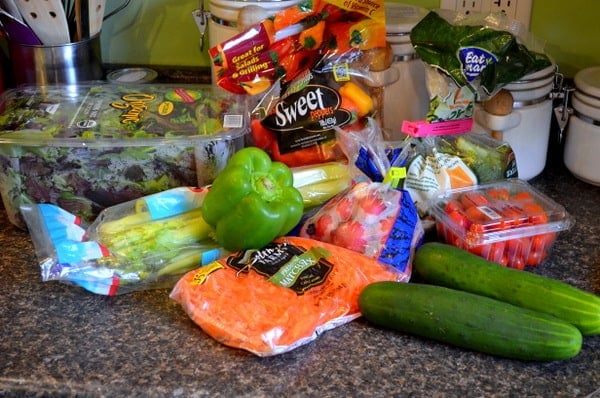 Now I know what you are thinking? Those boxed dinners and prepackaged items are always higher priced.
I headed to the grocery store to see how the boxed salad compared to the fresh ingredients. I like my salads to have variety. The only way to do that fresh is to buy quite a few produce items. If I were to make a salad with even some of these items, I would have to spend about $20 in produce.
Now granted I can get multiple salads from these ingredients. But I know myself, and I know that some of those vegetables will go into the crisper drawer where I will promptly forget about them until about 3 weeks later. Three weeks in the crisper doesn't do good things to fresh vegetables. So that beautiful produce there will end up in my trash because I won't use it in time.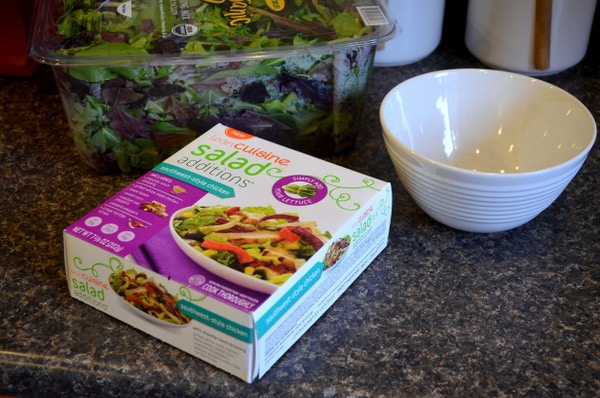 So, I'm sure you want to know just how easy this salad is to create. I can honestly tell you that I had the salad made, and I was sitting down eating it in under 5 minutes.
The only thing you need to know how to do is operate your microwave. The instructions are very clear on how to create your salad. You start by dropping your dressing packet in a cup of room temperature water.
Then the veggie packet goes in the microwave for about 2 and ½ minutes. Then it sits and steams for another minute or so.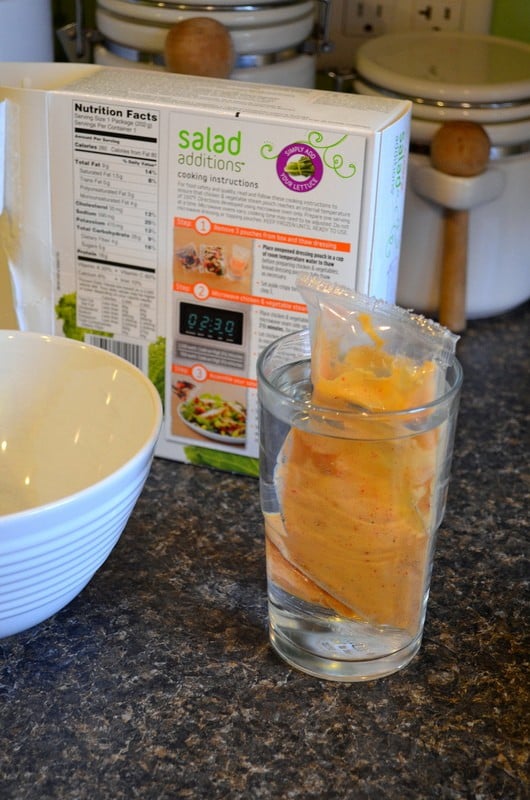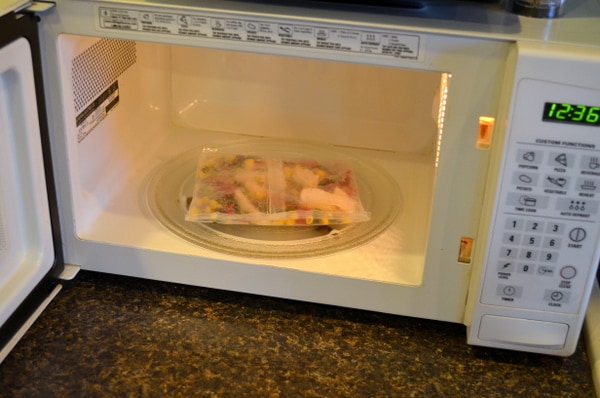 All that is left to do is open the bag and place the steamed veggies and chicken on top of some lettuce. Absolutely no chopping is required to have a gourmet salad in under 5 minutes.
A salad this easy is going to be a staple for my lunches from now on.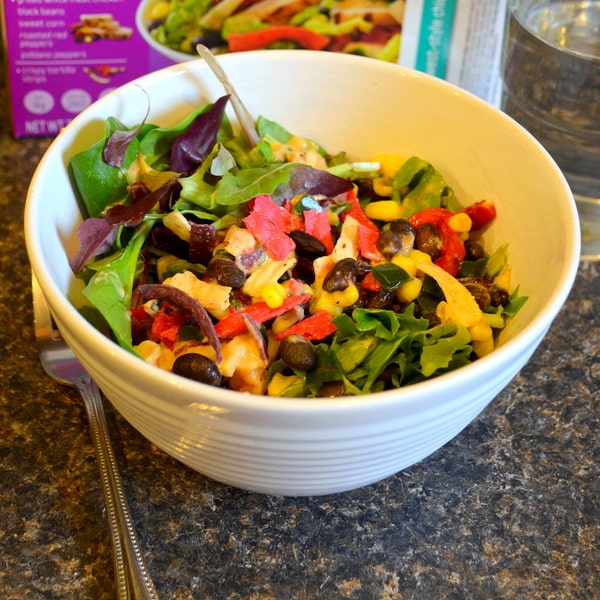 Are you still wondering something? How did it taste? I have to be honest I wasn't sure what to expect. A salad from the freezer?
I can honestly say that I was very happy with how good the salad was. It was delicious and looked just like it came from a restaurant. The extra little bag of crunchy tortilla strips was the perfect topping and gave the salad the crunch and texture that I like.
The salad was very appealing to my eyes and more importantly it was fresh and tasted great.