Looking for a quick and easy meal that can be on the table in under 30 minutes? This Mexican Couscous Skillet is an easy meal that everyone will finish off in no time.
*I am partnering with Sargento® cheese to create a fun and easy meal using a few ingredients.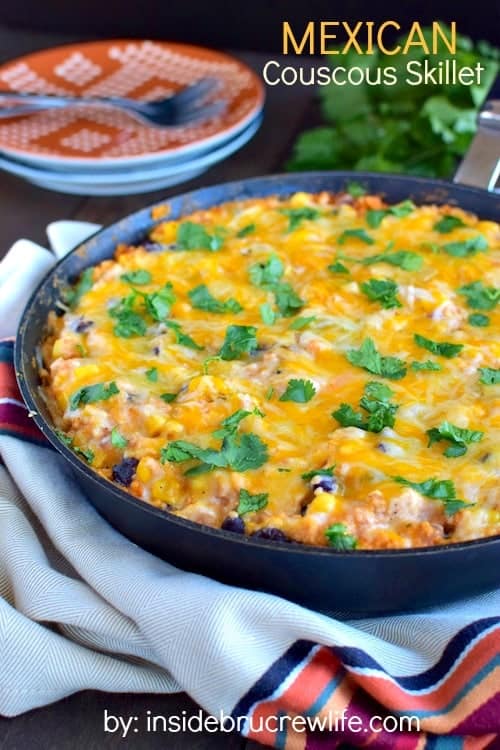 Spring is almost here, and that means sports practices are about to start up again. Our youngest does baseball and soccer in the spring, and our daughter is in dance. That means pretty soon we will be headed to practice quite a few nights of the week.
Easy dinner recipes are important, so that our family can still eat together and catch up on the day before heading out again.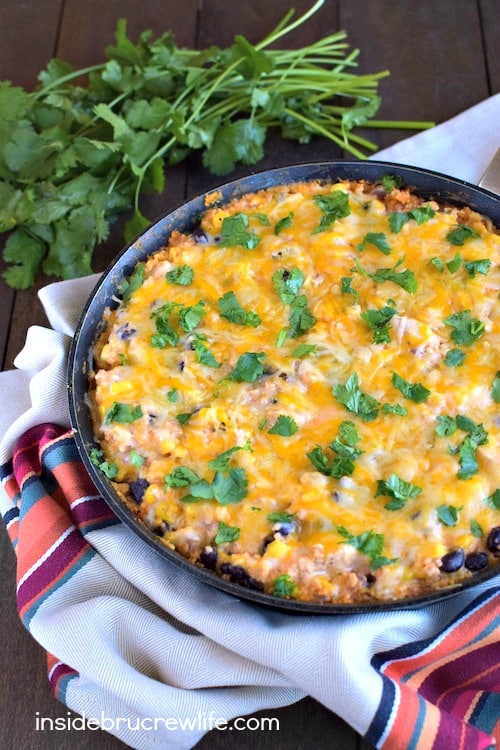 After a busy day of work and sports practice, my hubby and I like to chill out on the couch and watch some of our favorite shows. One show that always catches my attention is Chopped on Food Network. I always get so nervous for the contestants before they pull their secret ingredients from their baskets.
Sometimes the ingredients are normal, and I can think of things right away to make with them. But then there are those times that they pull out beef tongue, goat brains, or emu eggs. I am so glad that I am the one sitting on my couch watching because I would not know what to do with any of those ingredients. It is always so interesting to see how quickly the contestants can come up with a recipe on the fly, even with strange ingredients.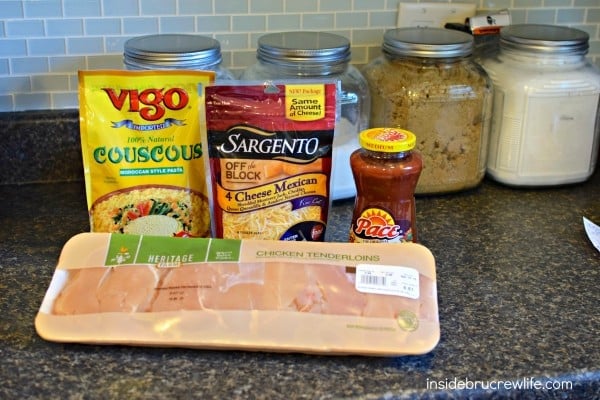 Recently Sargento® cheese asked me to create a chopped inspired recipe in my kitchen. My surprise basket items that they asked me to use were Sargento® 4 Cheese Mexican Blend, boneless chicken tenders, couscous, and salsa. Believe me, I was super excited that I had ingredients that were familiar to me. Immediately I knew that I was going to create a simple skillet meal.
Keeping with the Chopped theme, I pulled a few more items from my kitchen pantry to round out the meal. Our family loves Mexican inspired dishes, so I pulled a can of black beans and corn from the cupboards. Then I also used some cream cheese to add a little bit of creaminess to the dish.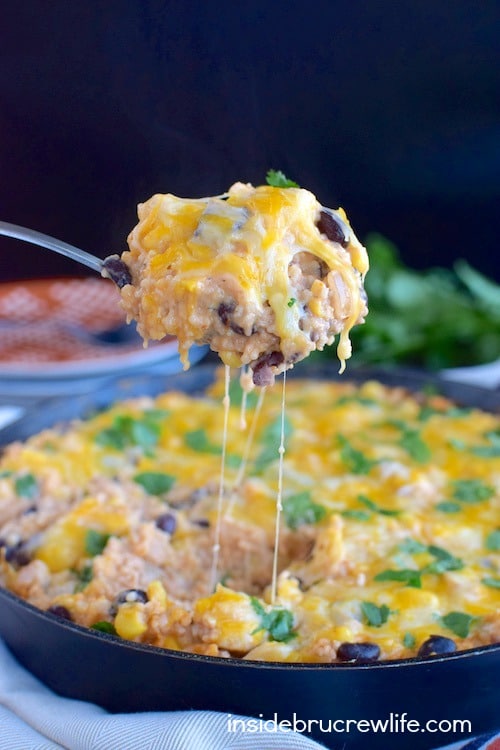 Can I admit something? I had actually never made couscous before. Imagine my surprise when I realized it was so easy. Boil water, pour in the couscous, cover, wait, and fluff. It is was so easy to make.
I started by getting the couscous made first, then set it aside while I cooked the chicken. I cut the chicken into small bite sized pieces and sautéd them in olive oil with some red onion. Then I poured in the jar of salsa and some cream cheese. Stir that around until it melts and becomes a creamy mixture. The can of beans, corn, couscous, and half the cheese gets stirred into the chicken.
Then the rest of the Sargento® cheese is spread over the top of the dish. Cover it with the lid and wait for the cheese to melt, and then dinner is ready. My family devoured this fun and easy dinner in no time at all. Dinner success for sure.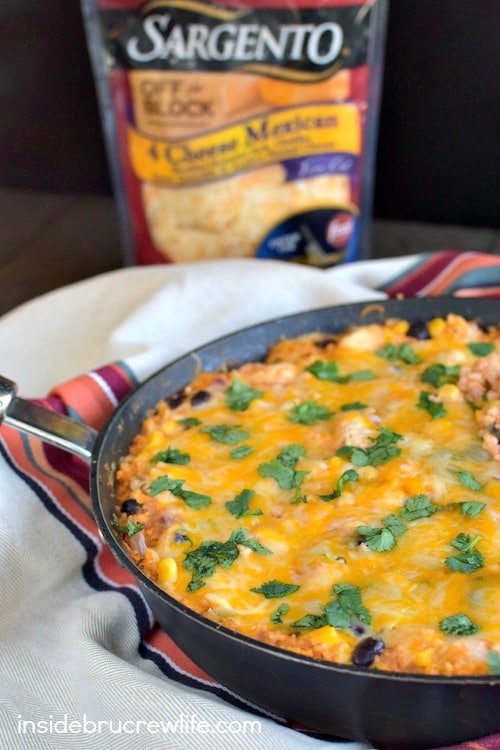 This is a sponsored conversation written by me on behalf of Sargento. The opinions and text are all mine.