Easy M&M Pumpkin Pudding Cookies with milk are a great after school snack for fall days. They also make a great midnight snack when you can't sleep.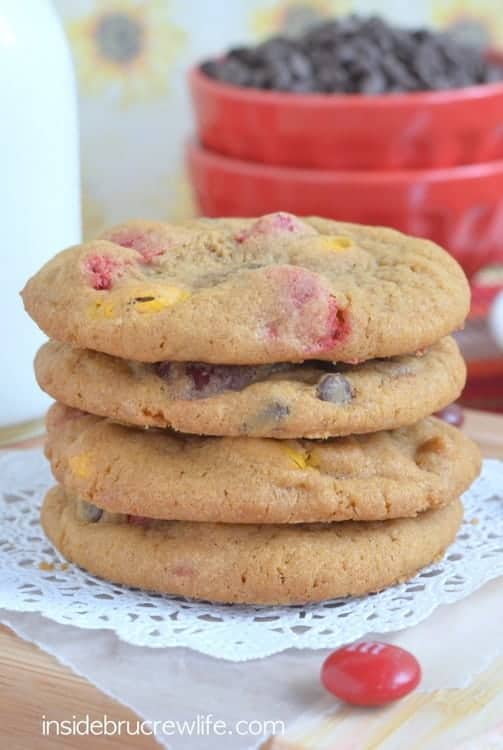 Well, it was bound to happen again. I had to make more pudding cookies.
Especially after I made these peanut butter pudding cookies, and then I have seen so many yummy combinations online lately. I have had pudding on the brain dreaming up combinations for a while now. I hope you are ready for pudding cookie mania!!!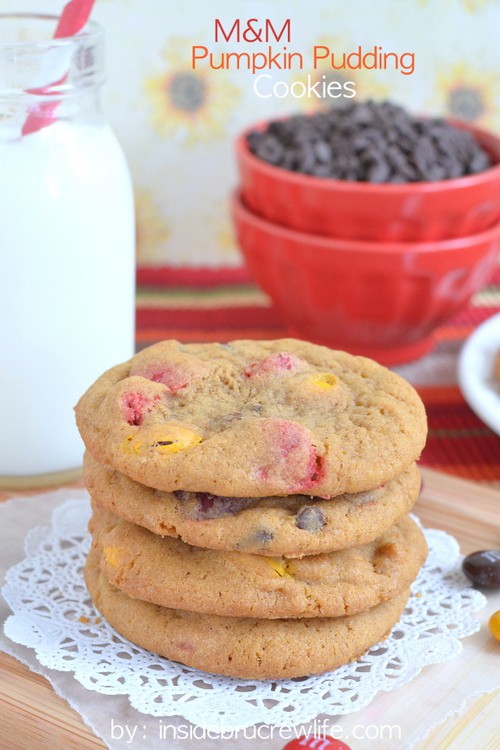 What was I supposed to do when I saw the box of pumpkin pudding at the grocery store? Make pudding and eat it?
Of course not. My first thought was to make it into yummy cookies because if you have not tried pudding cookies, then you are missing out. They are soft and chewy and basically addicting, no matter what the flavor. It is my favorite way to make cookies right now, along with the cake mix cookies.
Yes, I may have bought a few different pudding flavors, and yes, I may have made 3-4 different kinds in the last 2 months. You need to try these vanilla pudding cookies and these chocolate mint pudding cookies.
I'm just warning you there is a pudding obsession happening here, so be prepared. I promise to spread them out though, so the obsession isn't quite so recognizable!!!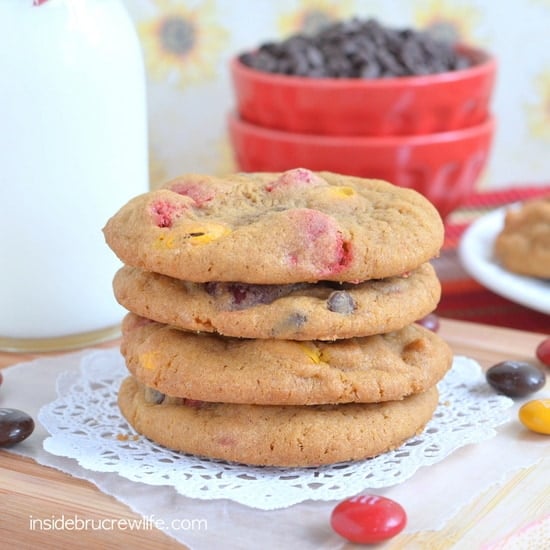 Lucky for me, my son needed a dessert kind of a snack this week...for get this...
National Punctuation Day
! Apparently this was a "real" holiday on Monday. I don't know. Yeah, I had never heard of it either, but I'm all for celebrating
any
day with more cookies.
Soft, chewy M&M pumpkin pudding cookies made with fall colored candies are a must make this month!!!
More fun cookies that you need to make for your cookie jar: