Grab the bag of veggies and go to town on this creamy Mushroom Bean Dip. It's a delicious and healthy appetizer that you can feel great about devouring.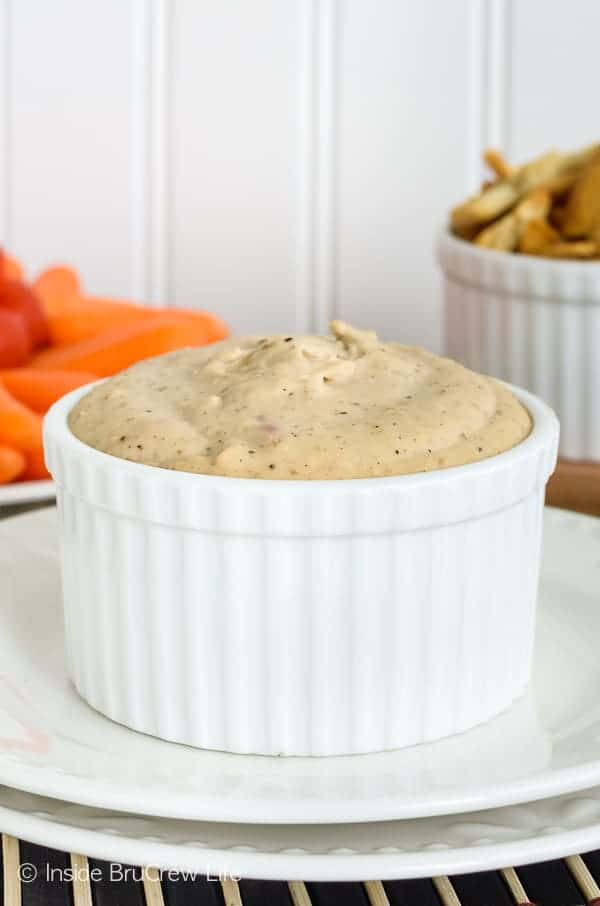 I thought the more veggies you started eating, the more you would start to like them. I have been dipping everything into this white bean dip hoping that it would make me like veggies more.
But that's not the case for this sugar loving girl!!! This all veggie diet is for the rabbits! I have eaten more carrots in the last week than I did in the whole last year!!!
My nose is starting to twitch, and I feel like I could pop out a cotton tail if I keep eating the carrots and this Strawberry Orange Spinach Salad for dinner. It's good, but boy am I getting a little tired of veggies.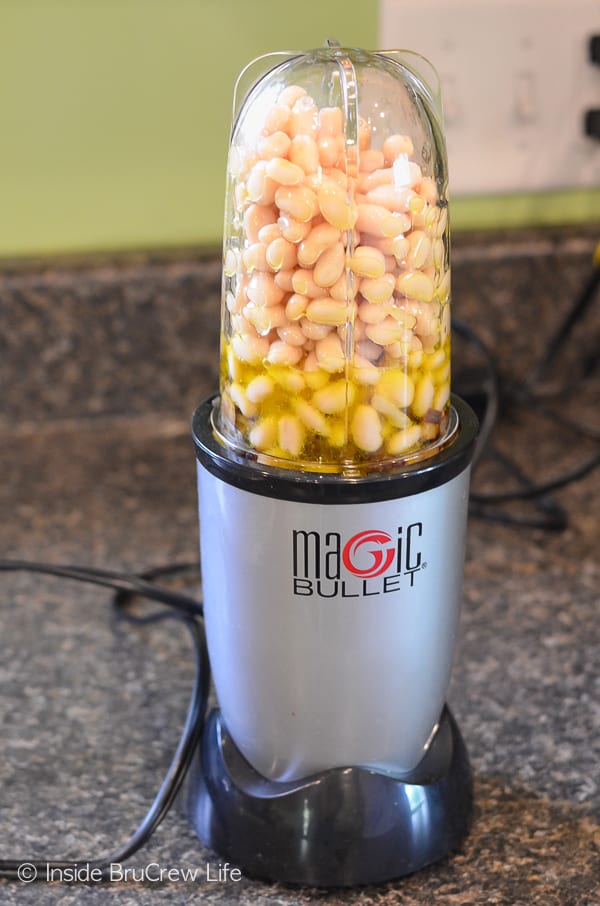 At least I have been breaking up all the veggies with my daily can of beans. Who knew smashing these peas into paste could be so dog-gone delicious?
I tried hummus for the first time a few months ago, and now I am totally and completely hooked on the stuff!!! This Roasted Red Pepper and Garlic Hummus is one our favorites.
The best part about making hummus is that I am finally using the Magic Bullet that has been collecting dust for years in our basement!!! It is the perfect size to make one batch of this healthy white bean dip.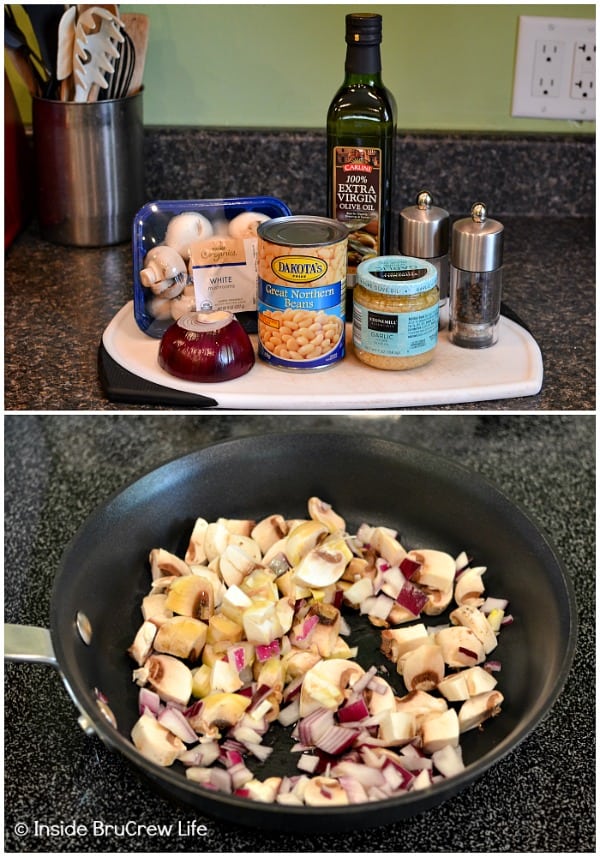 Mushroom Bean Dip
Another bonus of this healthy dip (besides eating it) is that your kitchen will smell awesome! Sautéed mushrooms, onions, and garlic smells so good as it is cooking!!!
My hubby came home while I was making this Mushroom Bean Dip, and he said he could smell it out in the driveway. That's crazy because the kitchen window was closed!!!
This batch didn't last long at all. Maybe it is time to start doubling the dip?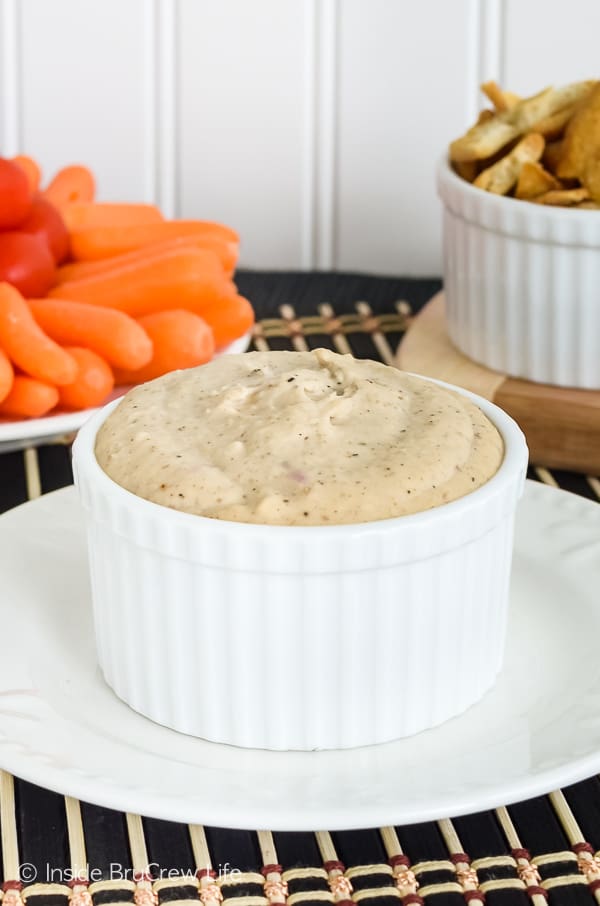 Other healthy recipes you may enjoy:
Mushroom Bean Dip recipe: