These easy cake mix bars are filled with coconut and Nutella and then covered in sweetened condensed milk. You will be the hit of the party if you bring these Nutella Almond Joy Bars to any barbecue or picnic this summer.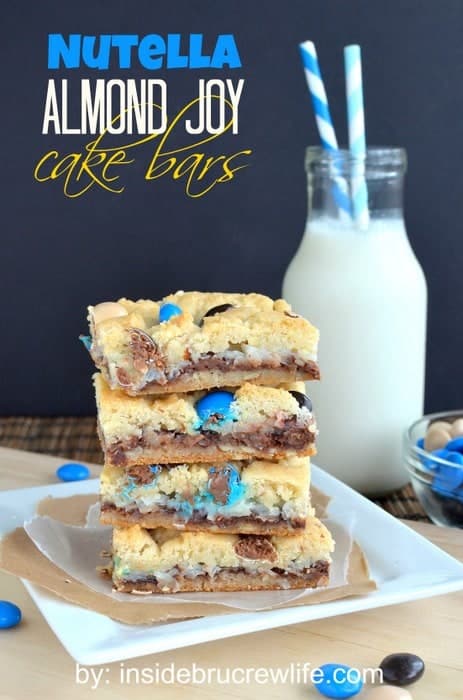 This week we bought flowers for Mother's Day to plant in the front of our house. I love a pretty house with a beautiful outside. The thing I really don't like...dirt under my fingernails. It is definitely on my list of pet peeves for sure.
I found some old gardening gloves to use while putting the flowers in the dirt. Apparently I have bum gloves because I still ended up with dirt under my nails. I have decided that gardening is not on my list of favorite things to do. In fact, it is on my list of things I would love to pay someone else to do. A maid is also on my list 🙂 Maybe one of these days, but until then I will suffer through it and document my "complaints" here.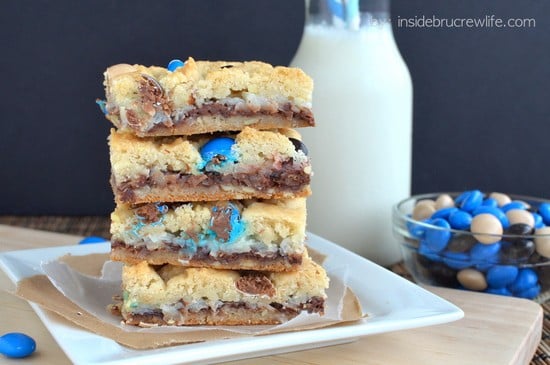 Something that I do enjoy doing is eating coconut and Nutella together. A couple years ago I made these Coconut Nutella cookies, and they are still some of my favorites. I love using cake mixes for a base for easy dessert bars. Add in some coconut and Nutella in the center and cover it in sweetened condensed milk for a ooey, gooey bar.
I would much rather lounge on the deck with a plate of these than be digging in the dirt. Who's with me? You bring the milk, and I'll make the bars!!!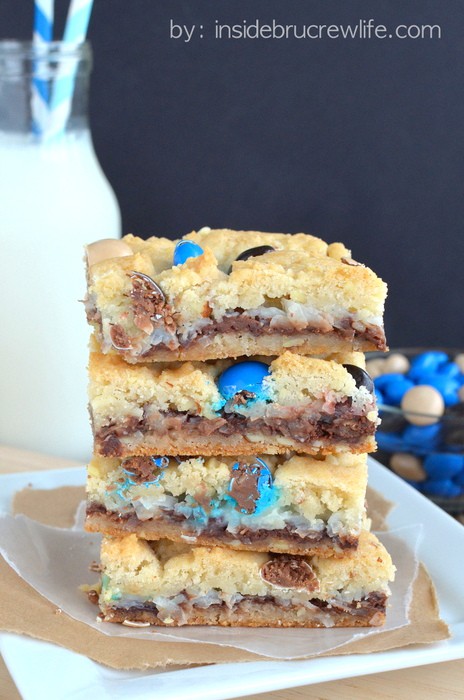 Make sure you don't miss any of the crazy baking
by following the BruCrew here:
FACEBOOK | PINTEREST | GOOGLE+ | TWITTER | INSTAGRAM | BLOGLOVIN
Other easy cake mix recipes: