Every morning and night I wash my face and apply a moisturizer.  It has been a routine that I have been doing since I was in high school.
About a year ago I started using a BB cream under my normal powder.  I really love the difference it makes in my complexion.  So, I was really excited to hear about the Olay CC Cream Total Effects Moisturizer.  It has tone correcting abilities that create a flawless finish with sunscreen built in.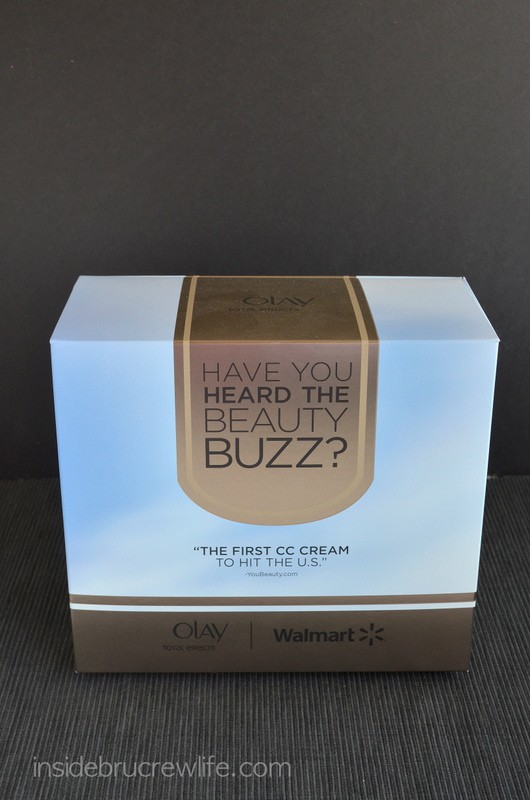 One thing that I remember growing up was that my mom always used Olay products.    Moisturizing and taking care of her skin was always a priority.  As I have gotten older, I am thankful for that routine that she instilled in me.  Washing and moisturizing are a daily routine that I follow, and that I am instilling in my daughter now.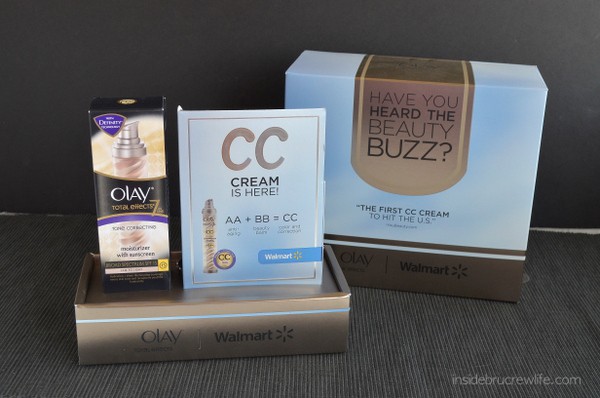 When my box of Olay CC Cream arrived, I was impressed at how pretty the bottle of moisturizer was.  The fun swirl makes me smile every morning when I use it.  I have been using the moisturizer for about 3 weeks and I am very happy with the results.  The cream dries weightless.  I really feel like I am not wearing any thing.  That is a truly a sign of a great product.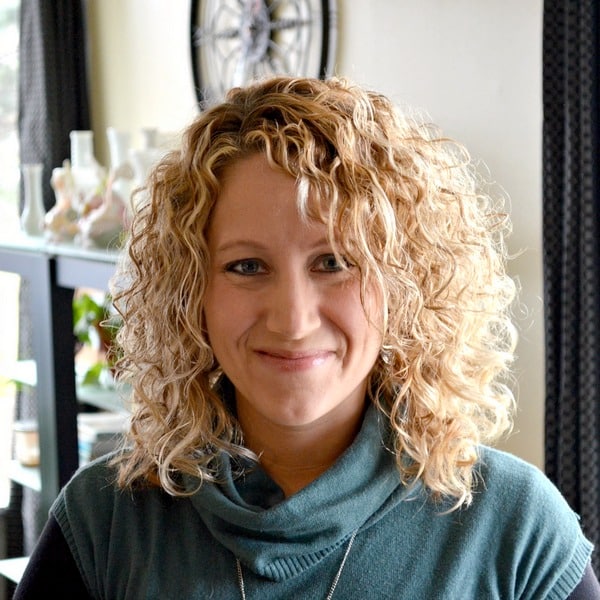 So far I really don't have that many lines that I could say have disappeared or diminished, but I know that the vitamins are keeping my skin youthful looking.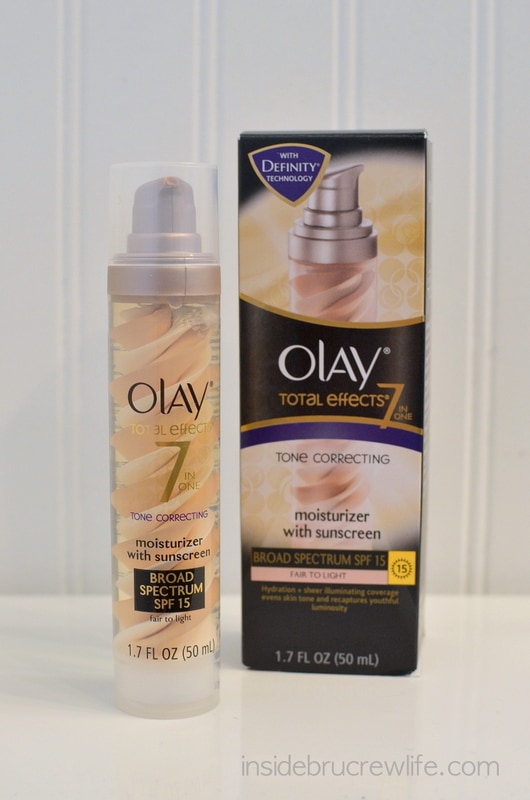 I love the formula that they use in this product.  AA (anti-aging) + BB (beauty balm) = CC (color and correction)  I chose the fair to light shade, and I like how well it blends into my skin.  The slight tint in the formula gives my skin a small shade of color.  It also leaves a dry, nice finish that I can top with my regular powder.  The long term benefits of using a cream with anti-aging qualities is that it will help reduce those fine lines that will start to show up as I get older.
**********************
Total Effects fights the 7 signs of aging of:
Fine lines and wrinkles: reduces the appearance of fine lines and wrinkles
Uneven Tone: balances and helps even out tone
Age Spots: reduces appearance of discoloration
Gentle Exfoliation: Improves surface cell turnover
Dryness: provides nourishing moisturization
Moisture Barrier: strengthens skin's natural defense against moisture loss
Luminosity: recaptures youthful luminosity
**********************
Has anyone else tried this product or have any beauty tips they would like to share?
To learn more about the product follow here:
Olay on Facebook
Olay on Twitter
The Olay Total Effects product, information, and gift pack were provided by Olay. No compensation was received. All opinions of the product are my own.  NOTE: Olay does not represent or warrant the accuracy of any statements or product claims made here, nor does it endorse any opinions expressed within this blogsite.