I did it!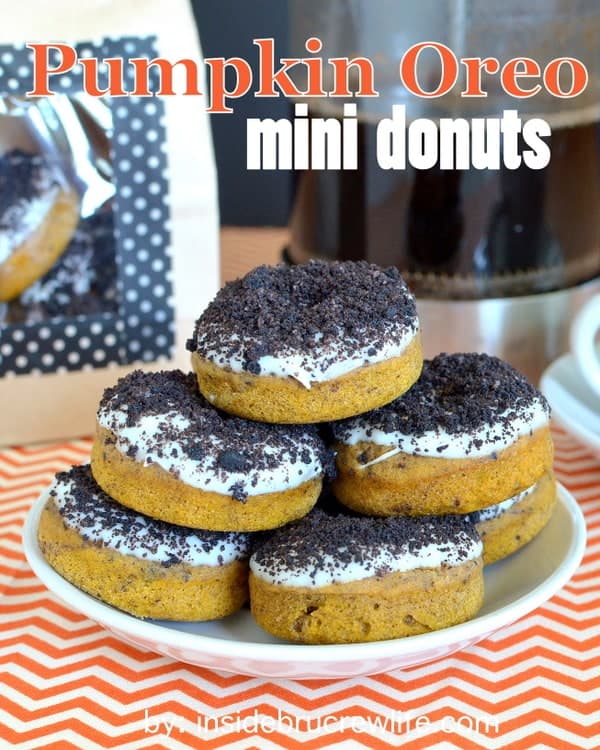 I broke out the pumpkin.
Yes, I know it is still August and it has been in the 90's again this week.
Does that mean I am rushing Fall to get here? Kind of...you see Fall is my absolute favorite season of all.
The cooler weather, the smells, the bonfires, the jeans, the hoodies, the leaves...should I keep going???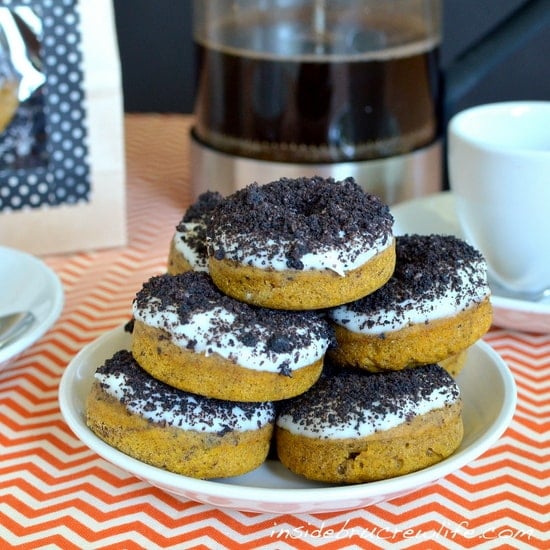 Plus, once the kids go back to school, it signals the end of summer in my brain.
They are in school, so no more summer sun and fun. Might as well bring on the best season of all.
I know that there are some who hate to see summer go...don't get me wrong. I love summer too!
But I happen to LOVE Fall quite a bit more!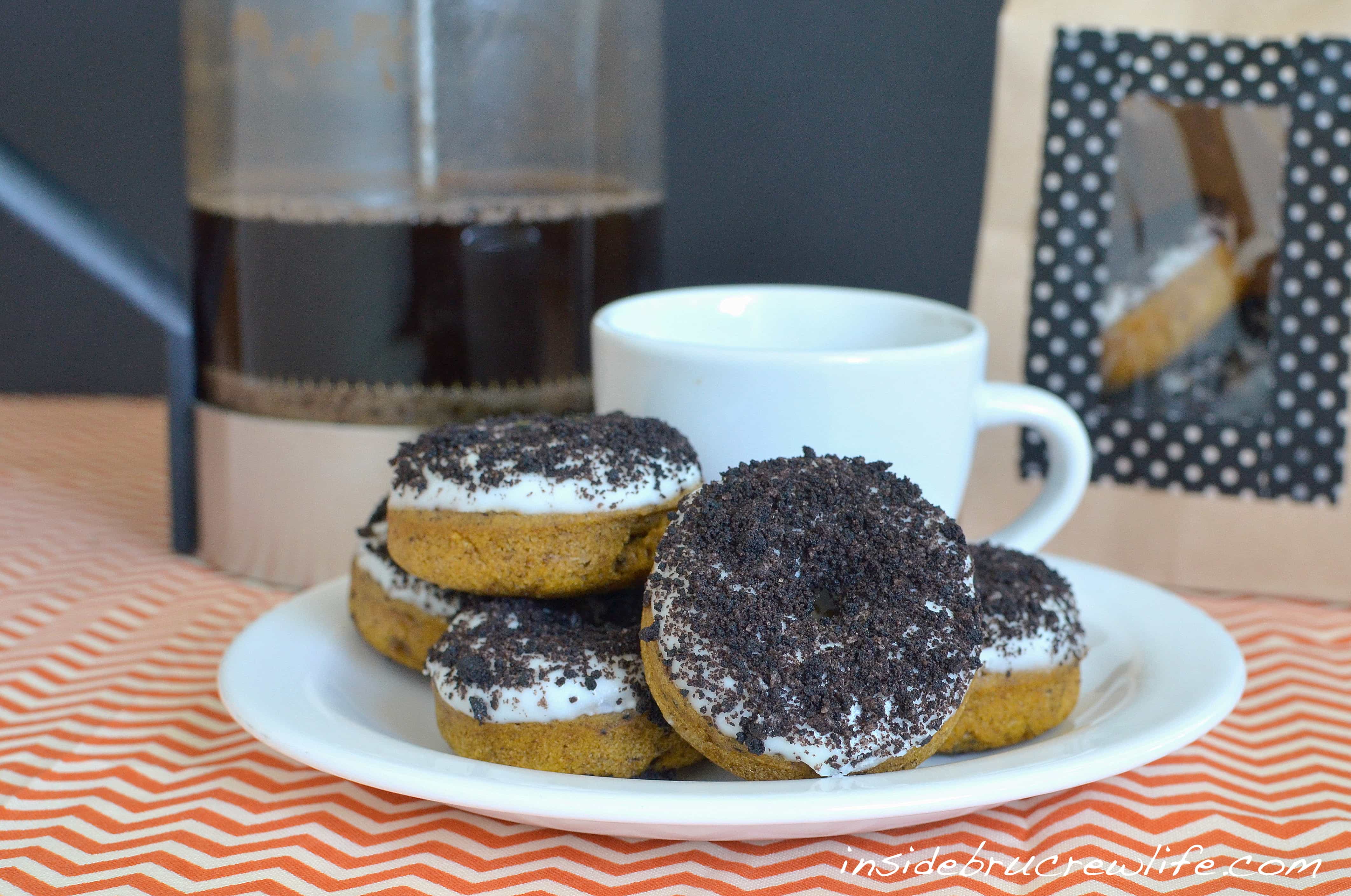 When we were on vacation a few weeks ago, we had donuts for breakfast. Dunkin Donuts to be exact.
Oh, how I love their chocolate cream filled powdered donut! It has been my favorite for many, many years.
Did you know they now have an Oreo donut with cream filling? Let's just say it gave the chocolate cream filled one a run for its money.
Yes, I ate two cream filled donuts for breakfast in one day morning...fine about 5 minutes. I'm thinking the beach running that I did while I was there was a very good thing.
So, as soon as we got home I bought some Oreos and was all set to make a home version, but then I saw the can of pumpkin in the cupboard just staring at me all sad like, and the wheels just started spinning!!!
These Pumpkin Oreo Donuts are one of my favorites...right now anyway! Pumpkin goodness mixed with Oreo goodness is a match made in heaven!!!!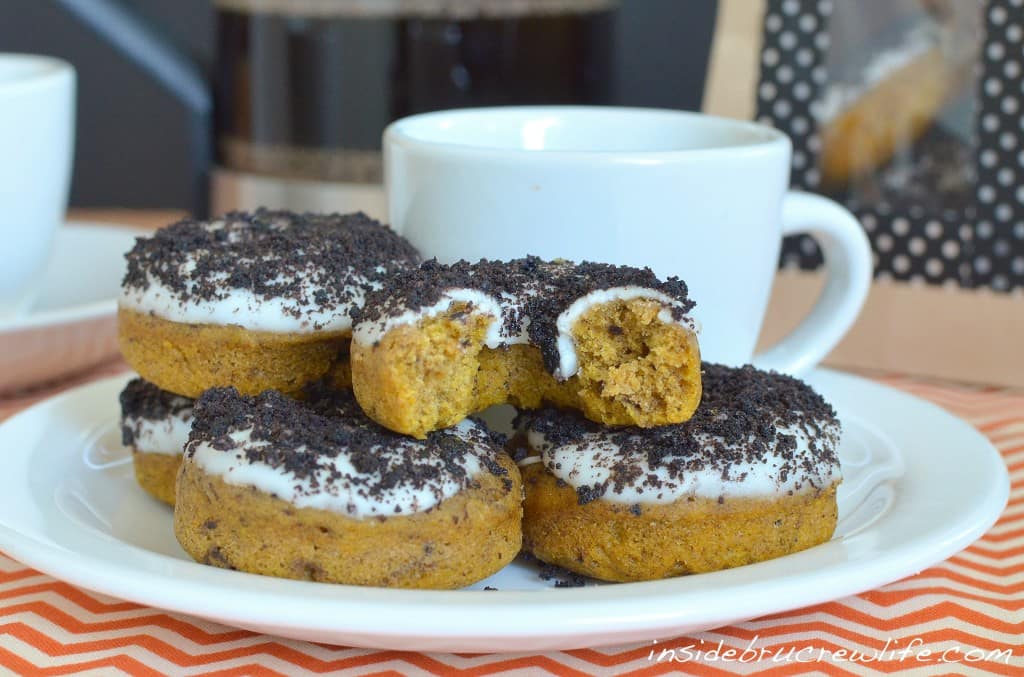 Looking for more pumpkin recipes?