Caramel Coconut Chocolate Chunk Cookies
: a fun twist to the traditional chocolate chip cookie. These never last long in our house.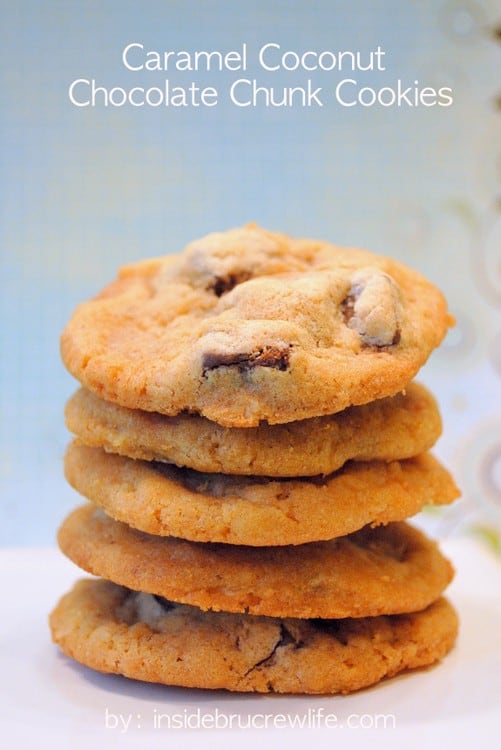 These cookies were created after we went to Dairy Queen a couple weeks ago.
What? You eat ice cream when it is freezing outside, right?
It was our "snack" after the kids got done with gymnastics.
Has anyone else had the new Reindeer Bites Blizzard?
It has chocolate chunks, coconut, and caramel pie pieces.
OMGoodness!
It is a good thing that I ordered the baby Blizzard...
that thing was super tasty.
I really might need bigger pants after these kind of treats.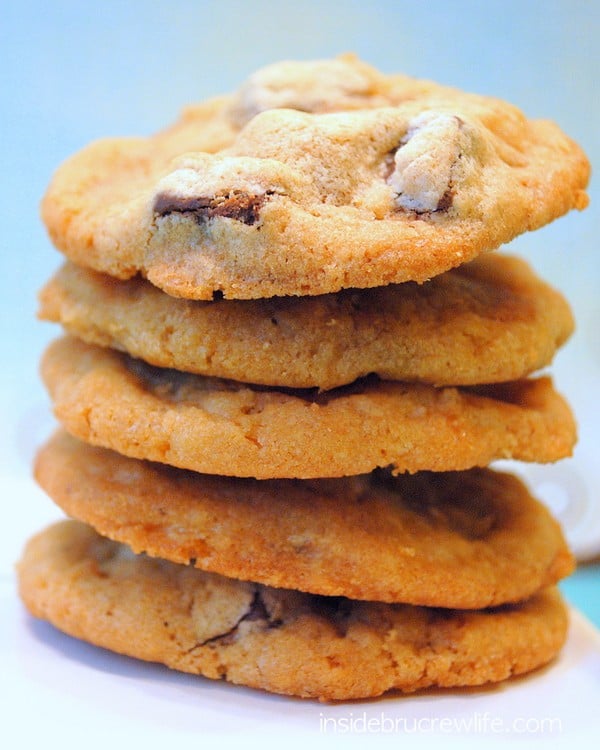 We got home and I was still thinking about how yummy
that flavor was...when it hit me.
That would make an AWESOME cookie!
The next day I ran to the store to get all the ingredients I might need
to create this delectable cookie I was dreaming of.
(and no I didn't actually "run" to the store...my kids bust me on that almost daily!)
I decided to make these from scratch without a recipe.
Lucky you...I had a pen and paper handy to keep track of what went in the bowl!
You might want to add this one to your Christmas baking
unless you don't like coconut....
but don't say no until you have tried at least one!
My kids are not big fans of coconut
and they even liked these fun cookies.