Happy National Ice Cream Day! No need to bake anything today because these Swiss Cake Roll Ice Cream Sundaes come together in 5 minutes. That leaves you with plenty of time to celebrate by eating even more ice cream.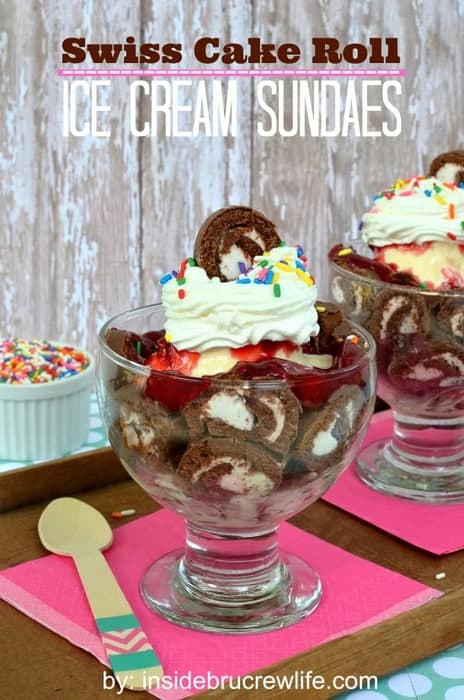 Did you know that today was National Ice Cream Day? And that July was National Ice Cream Month? I love these fun food holidays...any reason to celebrate with a delicious treat right? The other day it was hot...even too hot to bake for me. You know it's hot if I don't bake because usually I crank the air conditioner down so my house is like an ice box and then baking begins.
But this fun sundae doesn't require any baking at all. In fact, it uses things you may have in your cupboards, and it comes together in about 5 minutes. Give or take a few minutes depending on how fast you slice and scoop.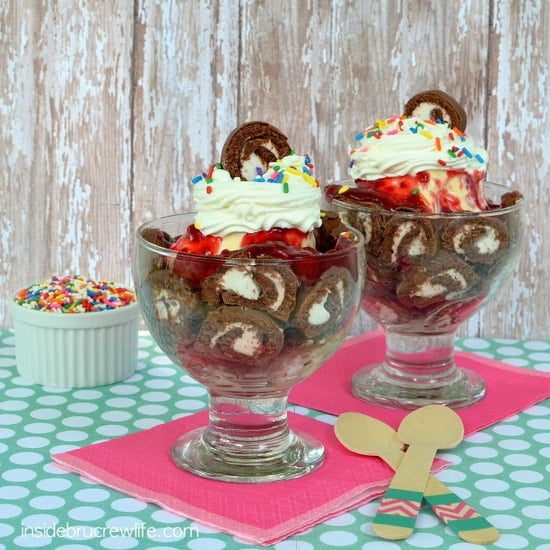 I opened my cupboards and started digging to see what I could add to an ice cream sundae that would be different yet super easy. There was a box of Swiss Cake Rolls staring back at me, and I knew right away they would make a stunning dessert in no time at all.
Slice the cake rolls and layer them in a clear glass cup or bowl, so that you can see the frosting swirls all the way around. I also filled the bottom with a slice too. Make sure to save one slice for the very top. Fill the cup with ice cream.
Now you can eat it this way, or you can go one step farther. Top it with your favorite ice cream sundae toppings. For this one I had an extra can of raspberry pie filling. Feel free to use whatever you have on hand. Chocolate syrup, cherries, caramel...the sky is really the limit here. Go crazy with it! We are celebrating ice cream day after all 🙂 Then finish it all off with a swirl of Cool Whip and sprinkles.
Easy peasy dessert that you can enjoy in 5 minutes or less. You gotta love that right?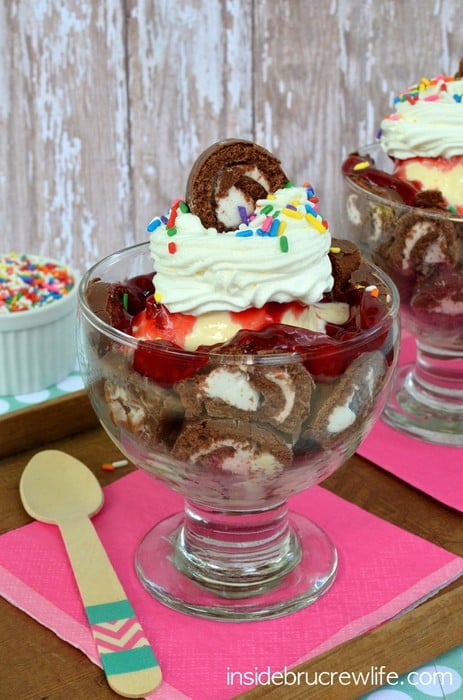 Stay up to date on all the BruCrew baking:
FACEBOOK | PINTEREST | GOOGLE+ | TWITTER | INSTAGRAM | BLOGLOVIN
More fun ice cream recipes to enjoy: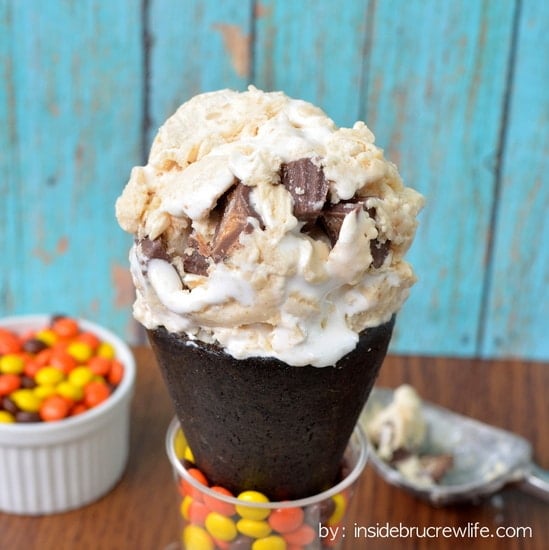 Reese's Fluffernutter Ice Cream - peanut butter ice cream swirled with marshmallow cream and peanut butter cups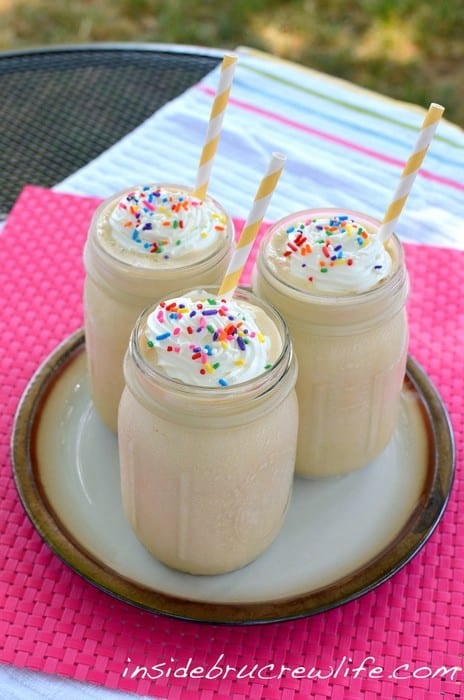 Peanut Butter Banana Coffee Milkshakes - peanut butter, bananas, ice cream and coffee all blended together in one delicious shake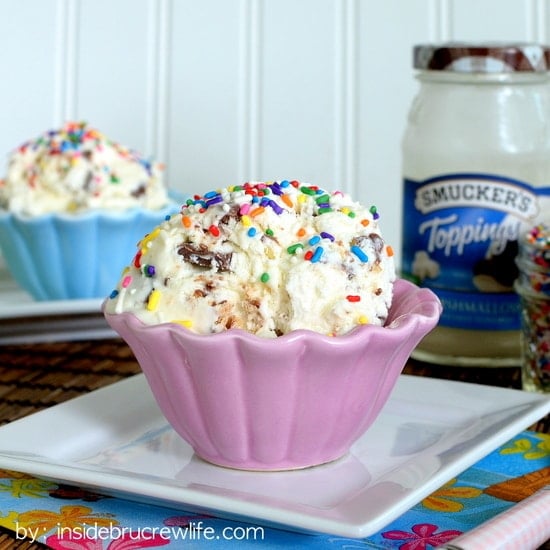 Marshmallow Kit Kat Ice Cream - homemade vanilla ice cream swirled with marshmallow topping and crushed Kit Kat bars
Other fun frozen goodies from around the web:
Skinny Strawberry Banana Ice Cream from Eat Cake For Dinner
S'mores Ice Cream Cupcakes from A Pumpkin and a Princess