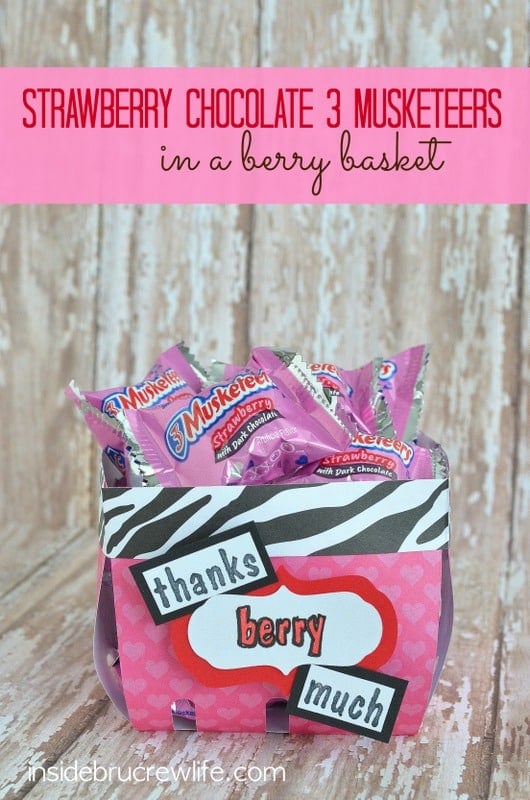 I have a new candy obsession! Have you had a chance to try these Strawberry 3 Musketeers wrapped in dark chocolate? Love!!!! I found these new candy bars at Target. That store gets me every.single.time!!!
This berry basket die cut is something that can be used with any kind of candy, but berry ones work the best for a fun pun on words. I thought it would make a perfect thank you berry basket for the kid's teachers this Valentine's Day.
And of course since it was a "berry" candy, I had to use the cute "thanks berry much" stamp that I bought at Michaels last year.
When I started cutting out the pieces for the basket, I realized that top strip was separate. It was the perfect place to use use the zebra scrapbook paper that I bought at Hobby Lobby.
Yes, I am sort of, kind of obsessed with zebra everything right now. My hubby laughs at me and says I'm like a teeny bopper! Oh, well! I still like it!