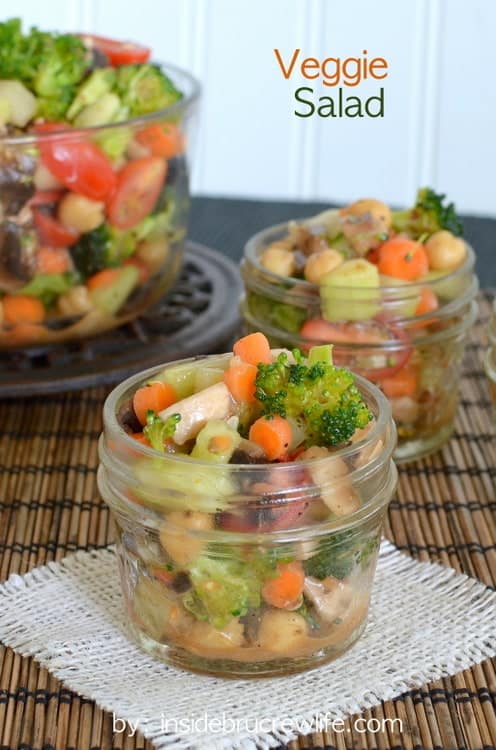 One of our all time family favorite meals is
pasta salad
.
So I bet you are wondering, why I am showing you a bowl full of just veggies?
Where is the pasta???
Well, it turns out that our pasta salad WITHOUT the pasta is really good too.
We made this salad about a month ago.
You know, when the diet thing was still going strong,
and we were being all good and cutting out as many carbs as we could.
Maybe I should have stuck with that longer 🙂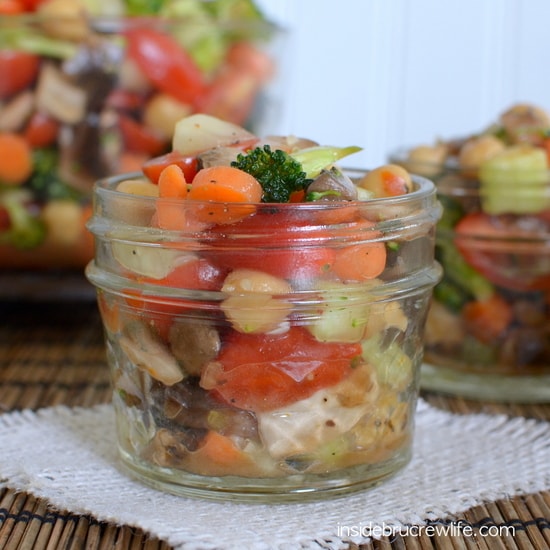 We really liked eating a big bowl full of veggies this way,
so it has happened a few more times since then.
Fresh and delicious is always a good way to go for dinner.
Although my oldest did say he missed the noodles,
and the two youngest were grossed out by the fact that I put mushrooms in it 🙂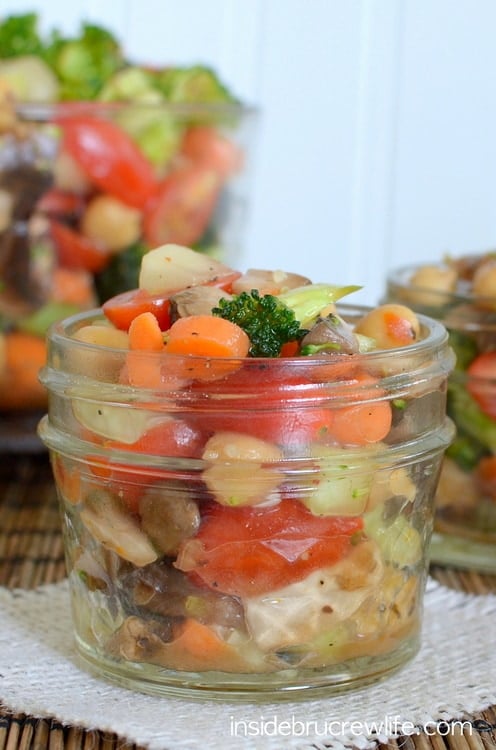 Fast and easy side dish for any and all picnics or BBQ's you still have going on this year.
It is so easy to change out the veggies and make it your own too.
Your family will love it!!!