Adding chocolate chips, graham crackers, and marshmallows to this Zucchini Bundt Cake gives it a delicious s'mores twist. This zucchini cake recipe is a great way to use up those extra veggies from the garden, while enjoying s'mores goodness!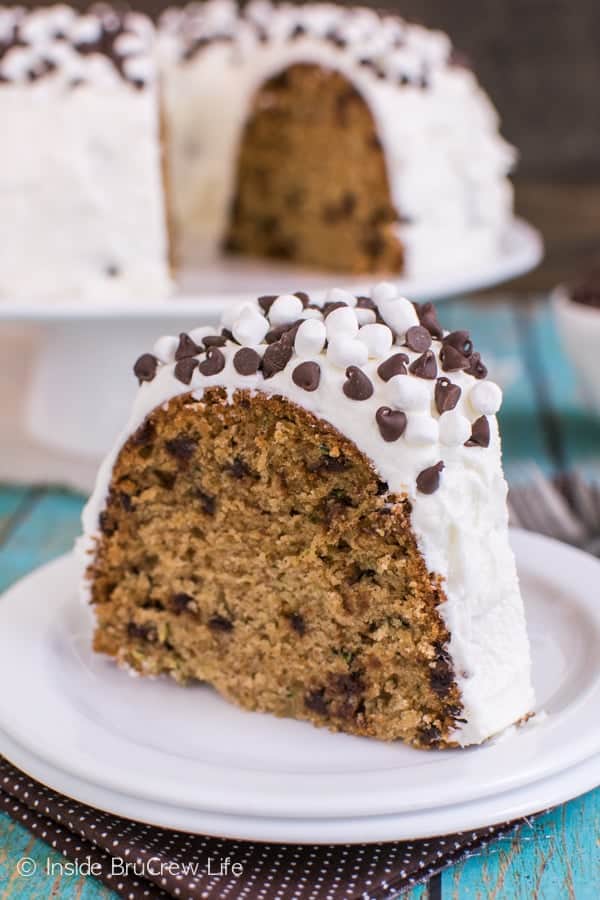 Zucchini Bundt Cake
Yes, I am officially zucchini crazed! I sure hope the zucchini desserts haven't worn out their welcome yet. This summer I just couldn't get enough of the green veggie in all kinds of baked goods. It all started with these zucchini brownies with frosting.
That got me hooked on the chocolate and zucchini love. I think my favorite was the chocolate chip zucchini cake though. That frosting...yum!!!
Since I still had a few zucchinis to use up, I decided on one more cake. I promise that this will be the last veggie treat...I think...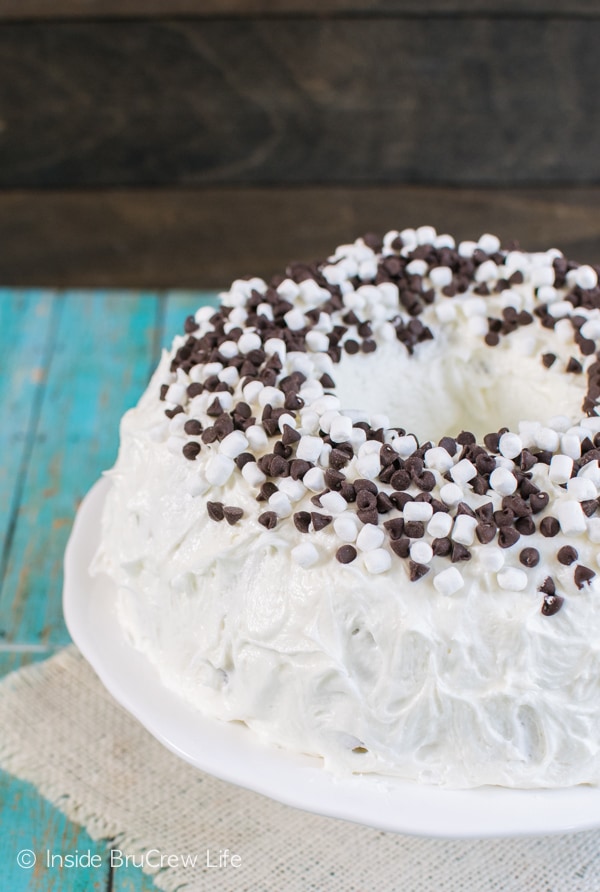 I knew that I wanted to make a zucchini bundt cake with some sort of different twist...but what? For days I tried to think of something that was different and fun, but not so wild and crazy that you wouldn't want to make it.
Then as I was organizing one of my baking cupboards I found some mini marshmallow bits hidden in the back. Those little bits are so fun and delicious, so we always have a jar of them hiding up there for random baking moments...or hot chocolate.
Right away I knew that I had to do a s'mores twist on the zucchini cake.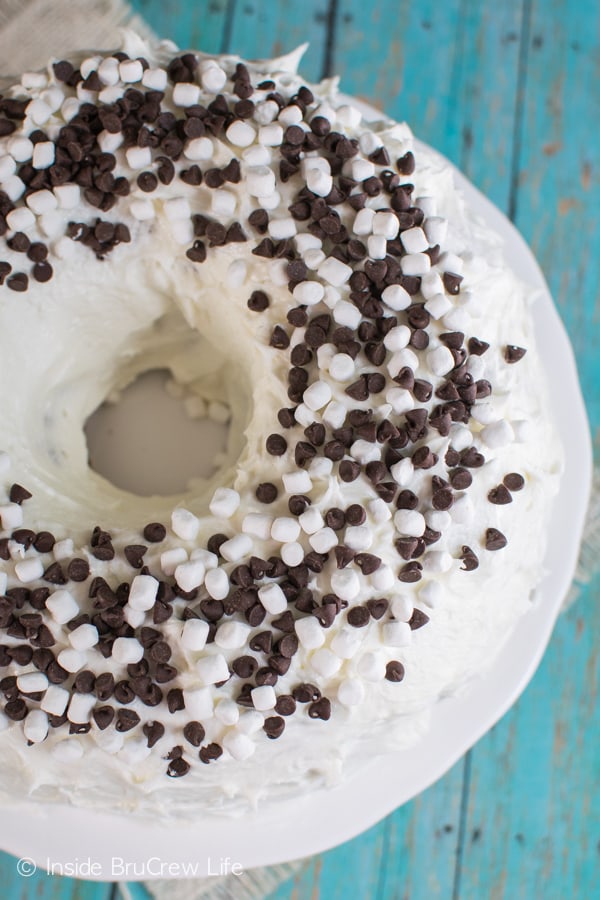 This caramel apple bundt cake has been my base for quite a few cakes, so I knew I could tweak it to use zucchini too. A few minor changes and some added graham cracker crumbs was all it needed. And of course, chocolate chips because what is a s'mores without lots of chocolate.
The topping is what totally makes this a s'mores loving treat though. Marshmallow, butter, and sugar create a soft, fluffy frosting that you need in your life.
I made the mistake of "testing" a spoonful. Oh, my! I was tempted to forget the zucchini bundt cake and just go to town on the frosting, but since I have been doing really good at eating and working out this week, I was able to resist. Just barely.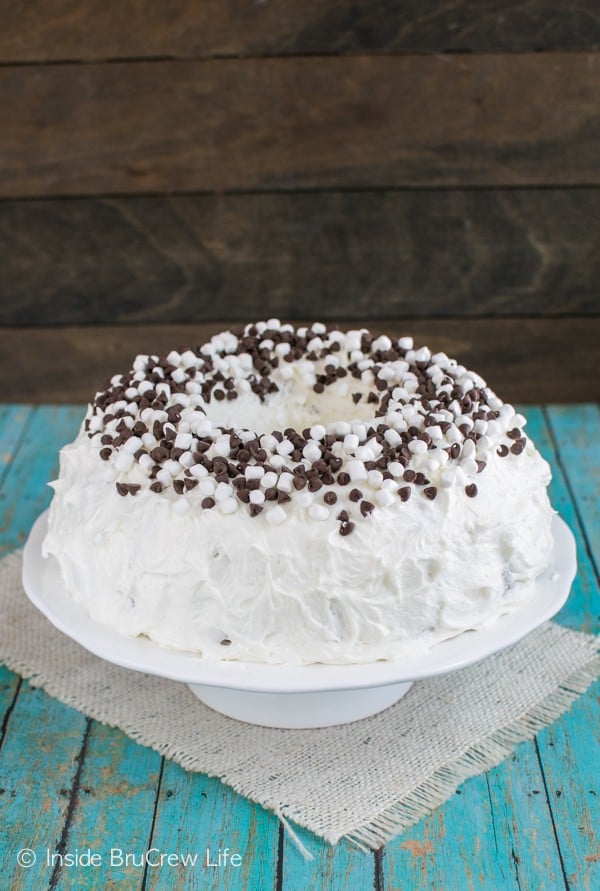 After the zucchini bundt cake cools in the pan for about 15 minutes, go ahead and flip it out onto a plate to cool all the way. Do not add the frosting until it is completely cooled, or it will melt and slide right off.
You can just add the frosting to the very top of the cake, or you can spread it all over like I did. I couldn't decide which way I was wanting to go, and before I knew it the frosting was everywhere.
A sprinkling of more chocolate chips and those mini marshmallow bits adds that extra s'mores pizazz to the top! How's that for some zucchini lovin'?