Try these Caramel Pecan Cheesecake Tarts for an easy dessert during the upcoming holiday season.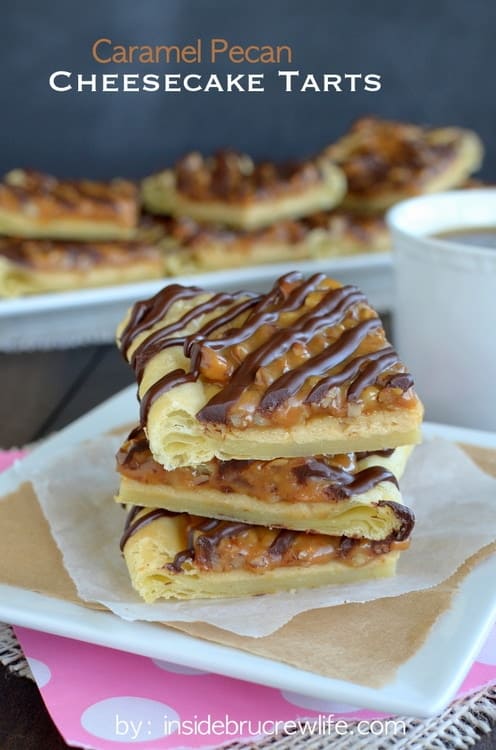 I don't know about you, but I feel like the holidays are creeping up on us at an alarming rate. Our calendar is already filling up with parties, school and church plays, and holiday activities.
Every year we make a list of the holiday things we want to do with our children. Seeing the lights, walking down town, and having friends over for dinner always makes that list. With all the activities piling up, I like to have easy desserts on hand to pull out for our company, so I am not in the kitchen longer than I need to be.
To make entertaining easier this holiday, I am keeping a few boxes of puff pastry in my freezer. You can find these in the freezer section of your grocery store. They come available in sheets, cups, and shells.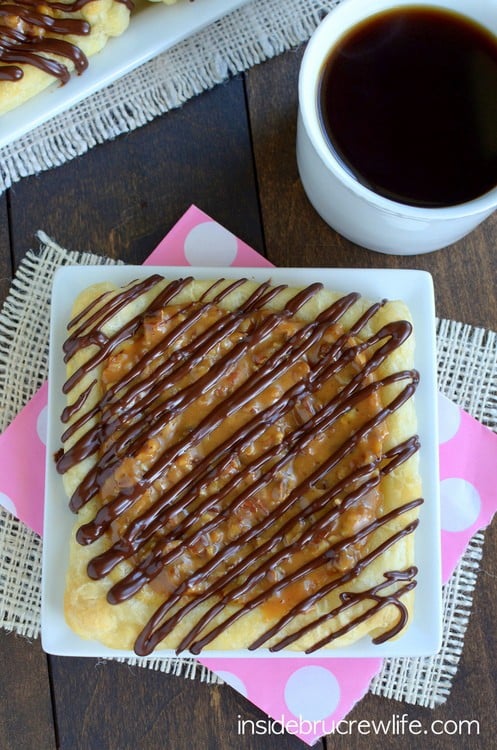 For today's treat, I am using a box of the sheets. Make sure you plan ahead and thaw the box of pastry sheets. You can either place them on your counter 40 minutes before you get started, or thaw them overnight in your refrigerator.
I tend to be forgetful when I get busy, so I placed them in my refrigerator the night before.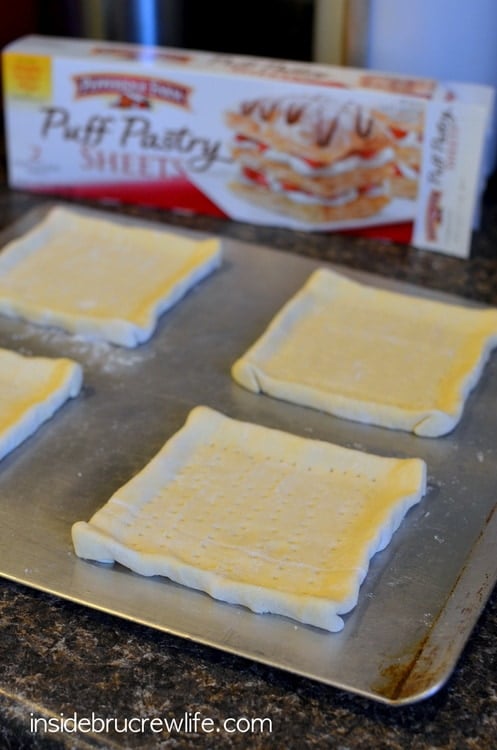 Unroll the sheets on a lightly floured surface, and gently roll them out to a 10 inch square. You will then cut that square into 4 equal squares and place them on your lightly greased baking sheet.
Fold under all the edges about ¼ of an inch. Use a fork to prick the center of the pastry, and then fill them with the cheesecake mixture.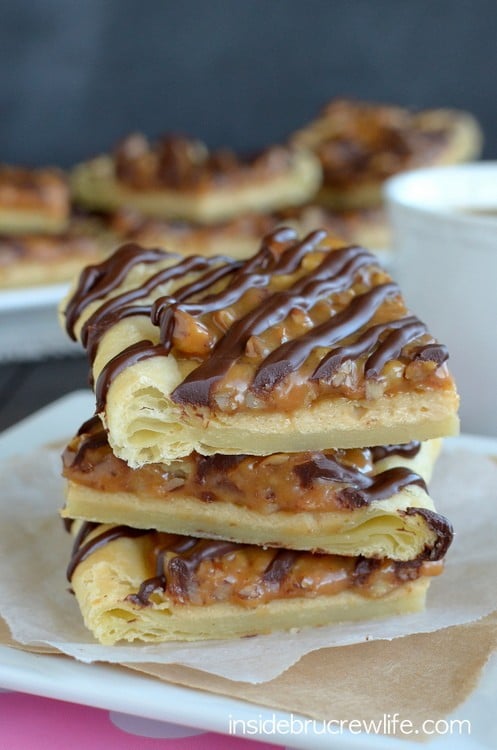 After the tarts have baked and cooled, you will add the caramel topping. This is so easy to put together. Melt the caramel candies and whipping cream until creamy. Stir in the chopped pecans and spoon evenly over the tops of the tarts.
Give each tart a drizzle of melted chocolate, and they will be ready to impress all your holiday guests.