This Candy Corn M&M Brownie Pie is an easy dessert to make for Halloween parties. Swirls of candy corn colored frosting and crunchy M&M candies will have everyone going back for another slice.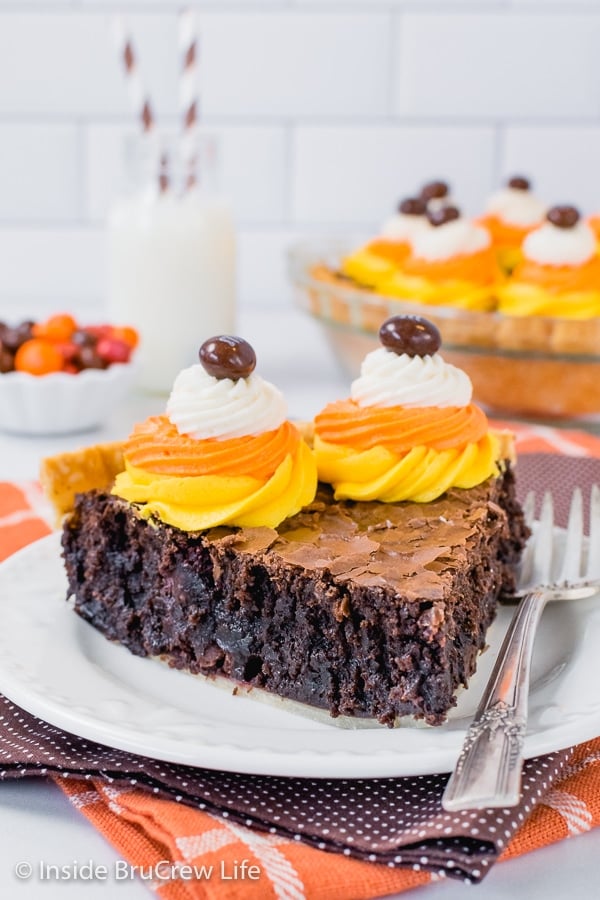 My downfall when I am shopping at stores are all the specialty candies and cookies that come out every season. The foodie in me just has to know what they taste like.
So of course, when I saw the creepy cocoa crisp M&M's on the store shelf I had to buy a bag right away. For research purposes…wink, wink.
I really loved the crispy texture that these candies have in the center. In order to keep myself from eating the entire bag, I had to come up with a fun Halloween dessert that I could share with our church life group.
[Read More…]