These Frosted Cinnamon Apple Bars are full of fresh apples and cinnamon chips and are topped with a creamy cinnamon frosting. Homemade oatmeal bars are a delicious treat to enjoy this fall.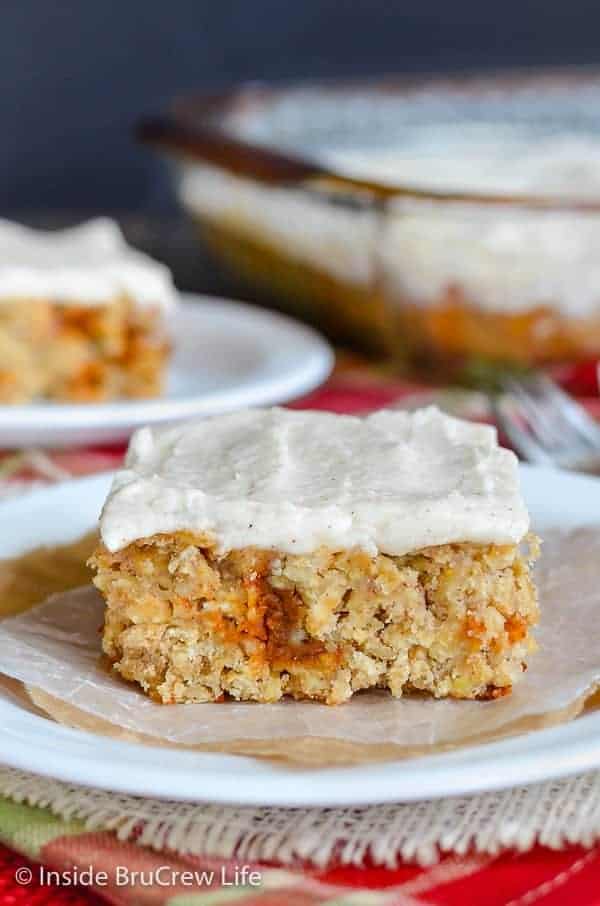 CLICK HERE TO PIN THIS RECIPE FOR LATER!
Sometimes you just need to stop and take a look around you. There are so many things in our lives to be thankful for, but we tend to get busy and not notice many of these things.
I am so guilty of doing this in so many areas of my life. But when I get discourage or down about things going on, I try to open up my eyes and find the happy things in life to give me a better perspective on my life.
I have a loving husband who fully supports all this crazy baking that I do from our home. As I get busier with projects and deadlines, he has been stepping in and helping me out by doing social media and by making dinners some nights.
We have three kids who are getting bigger and helping out more without us always asking them. Oh, don't get me wrong, they still try to get away with things and forget to do their chores each week, but they are also at such a fun stage in life.
They say and do the most hilarious things now to make us laugh. God has definitely blessed us with easy going kids who get along.