This sweet Strawberry Chia Jam recipe is a delicious and healthy alternative to store bought jams and jellies. It is easy to make, tastes great, and only uses a few natural ingredients.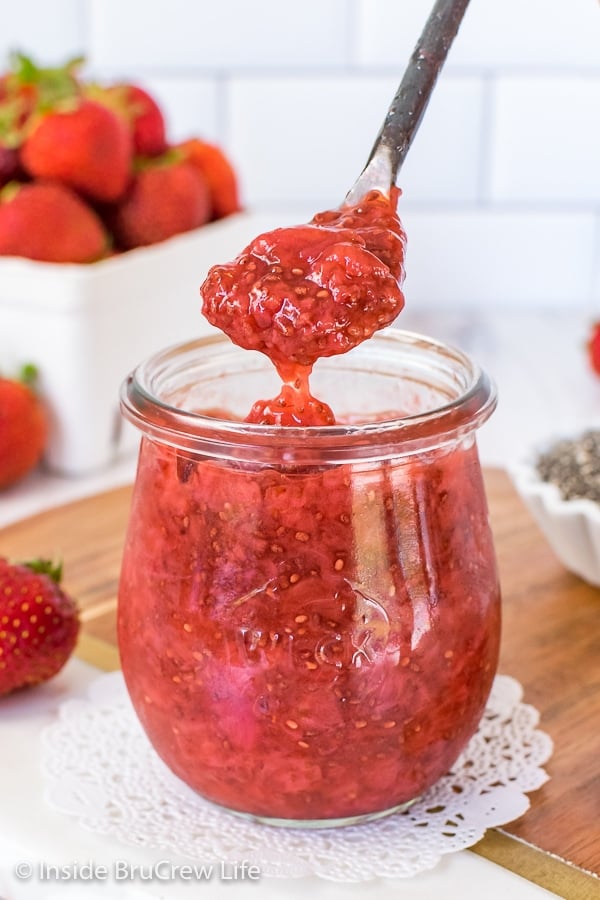 Once we started limiting our sugar intake, we really started noticing just how much refined sugar is in different foods. Take jams and jellies, for instance. Most store-bought ones have a high amount in them.
In the past year or so, I have started to make a few different homemade jams for us to eat instead. Once you start making your own jams and jellies, you will never want to buy the ones in the store again.
So, I said you won't want to, but there are time you will still do it. At the moment there is a jar of grape jelly AND a jar of strawberry preserves in our fridge because I was lazy this week and did not make more sugar-free jelly before school started this week. [Read More…]