Satisfy your sweet tooth with a bowl of this Sweet and Salty Trail Mix. Pretzels, peanut butter cups, peanuts, and cookies make this homemade snack mix taste so good.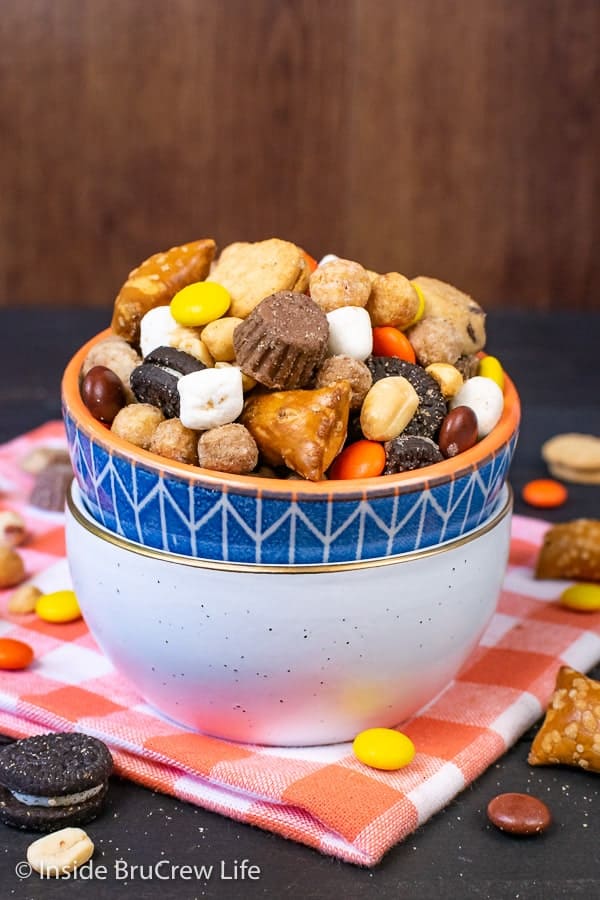 CLICK HERE TO PIN THIS RECIPE FOR LATER!
Most of our vacations for the summer are over already. Right after school finished we took our kiddos on a short 4 day cruise to Cuba and Great Stirrup Cay.
We sailed on the same boat last year when we enjoyed a Beach Day on Great Stirrup Cay, Bahamas. The island is gorgeous, so we didn't mind stopping for another day of sunbathing and snorkeling.
Why is it when you are going TOO a vacation the hours driving in a car don't bother you as much? Our drive home from Miami sure seemed longer coming home.
I think it was: A. There was no cruise boat waiting for me in my driveway and B. I didn't have any Reese's snack mix left to munch on as we came home. [Read More…]