It only takes a few minutes to make and then to enjoy fresh Homemade Strawberry Pie Filling. It is perfect for pies, cakes, breakfast pastries, or spreading on toast.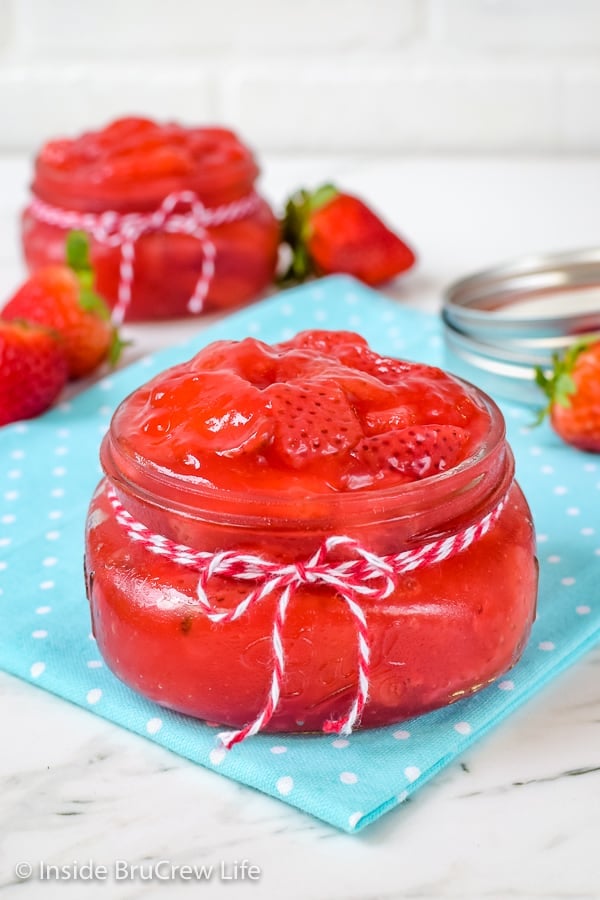 CLICK HERE TO PIN THIS RECIPE FOR LATER!
With spring finally getting here, I am looking forward to lots of fruit. One thing I always loved doing with our kids when they were younger was to go strawberry picking.
There is nothing like a fresh strawberry on a warm day! Sadly, the kids don't share my enthusiasm for going anymore, but that doesn't stop me from making them go with us from time to time.
It's about family time, and those cute photo opportunities. Now that we live in Florida, I have to remember that strawberry season and strawberry festivals are much earlier in the year. I missed it again this year, so I'll have to settle for buying strawberries in the store or at the farmer's market. [Read More…]