Chocolate for breakfast? Now you can with these amazing Chocolate Avocado Muffins. Two different kinds of chocolate plus avocado make these fudgy chocolate muffins a delicious breakfast choice.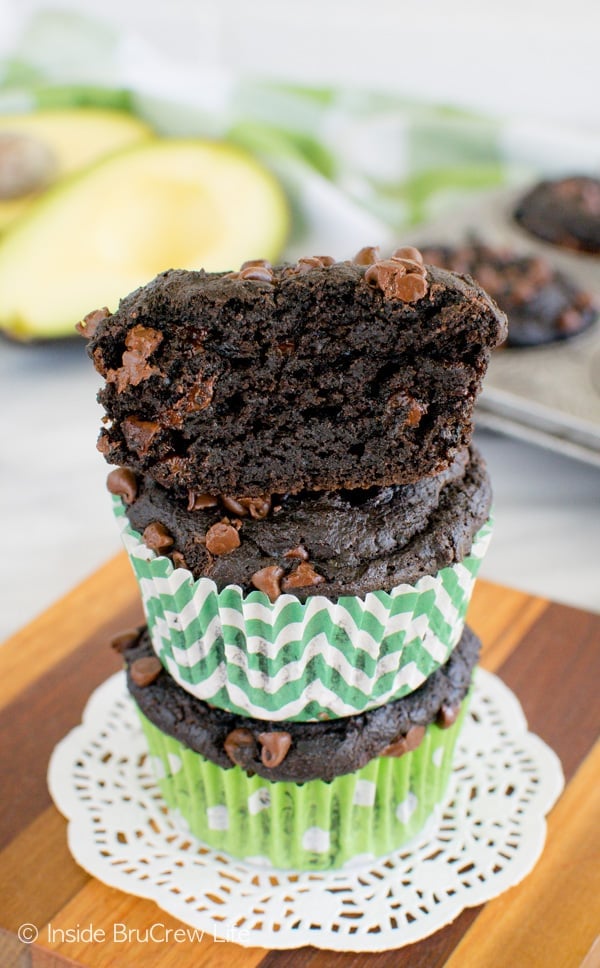 Chocolate Avocado Muffins:
Recently, we had some ripe avocados sitting on the counter, so I decided to use them in place of eggs in these healthy chocolate muffins.
Of course, I had to work chocolate into these avocado muffins because there is no way our kids would have eaten them if they saw green muffins on our counter.
The first batch of avocado muffins had some baking issues and were undone when I pulled them out. So, I went ahead and worked on round two with a few variations.
And, boy, am I glad that I did because these are now a family favorite. Using avocados, applesauce, yogurt, and coconut oil made these chocolate muffins a little bit healthier, and oh, so decadent! [Read More…]