Monkey Bread Muffins are a delicious breakfast treat. Homemade dough rolled in cinnamon sugar and drizzled with a sweet glaze makes a muffin recipe that everyone will go bananas for.
*I am partnering with Dixie Crystals to bring you this breakfast recipe. Click HERE to see the full recipe.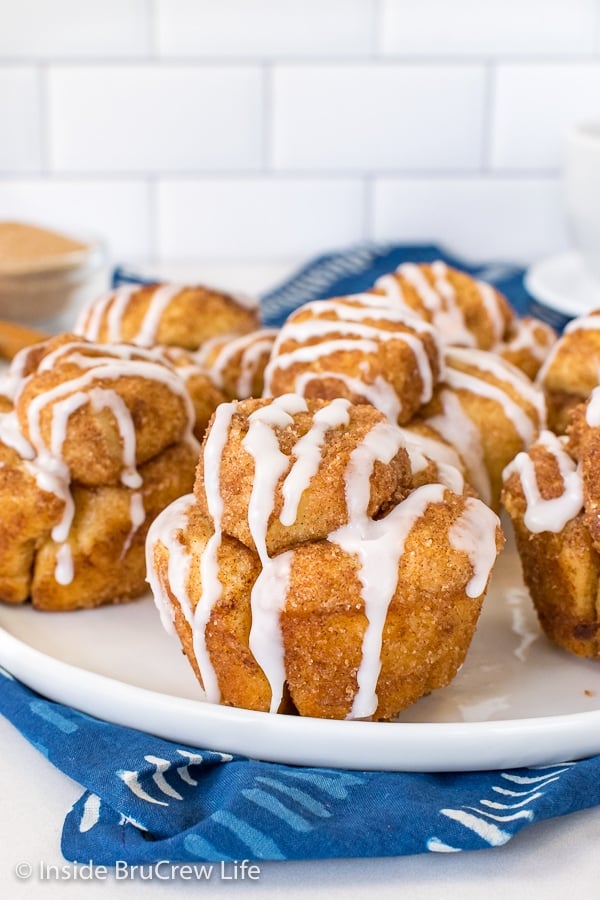 One of our kids absolute favorite breakfast treat is monkey bread. You know the stuff, right? Biscuit dough cut up and rolled in butter and cinnamon sugar and then baked to gooey perfection.
If you have never tried it, trust me and head to the kitchen now because you need monkey bread in your life ASAP. You are going to love this homemade recipe because it tastes like the inside of cinnamon rolls.
Since brown food isn't the prettiest, I added a drizzle of sweet glaze over the tops of these Monkey Bread Muffins to make them pretty and even more delicious. It's not necessary, but tastes oh, so good!
[Read More…]