This Coconut Cream Bundt Cake is easy to make and enjoy. Three times the coconut makes the flavor shine through. It's a delicious option for your Easter dinner parties.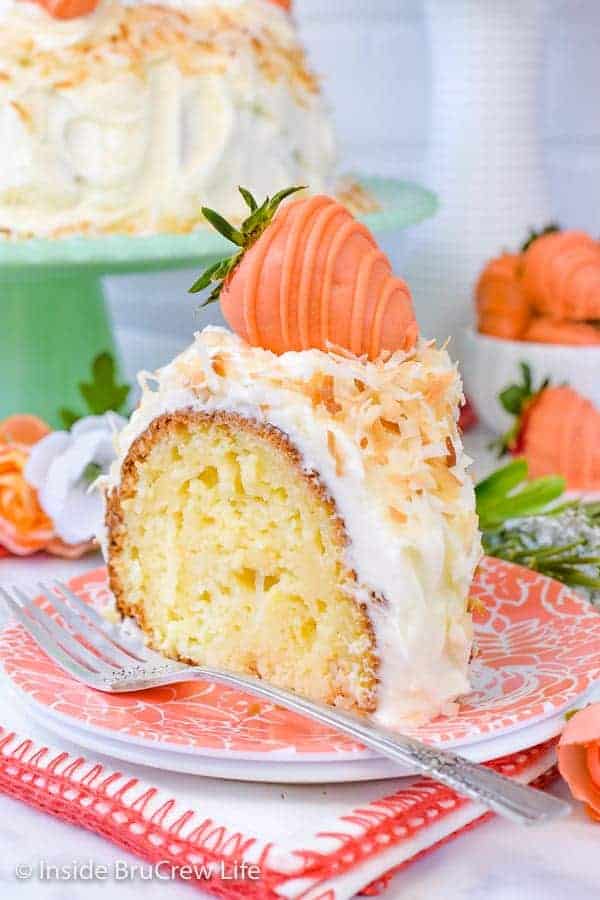 CLICK HERE TO PIN THIS RECIPE FOR LATER!
There are days I stare into my closet and dresser drawers and think that I have absolutely nothing to wear. Never mind the fact that the closet is exploding with clothes and the drawers are stuffed to the max. I still have "nothing" to wear.
After a long time of fussing and fuming at the clothes, I can usually put together an outfit that is "new" and totally different. So much for having nothing to wear, right?
It is all about perspective and seeing something that is right in front of you. There are a lot of my days that baking looks like this too. [Read More…]