These Homemade Nutella Cream Eggs are easy to make and taste amazing. A creamy chocolate filling dipped in white chocolate with colorful sprinkles on top is a fun treat to make for Easter baskets.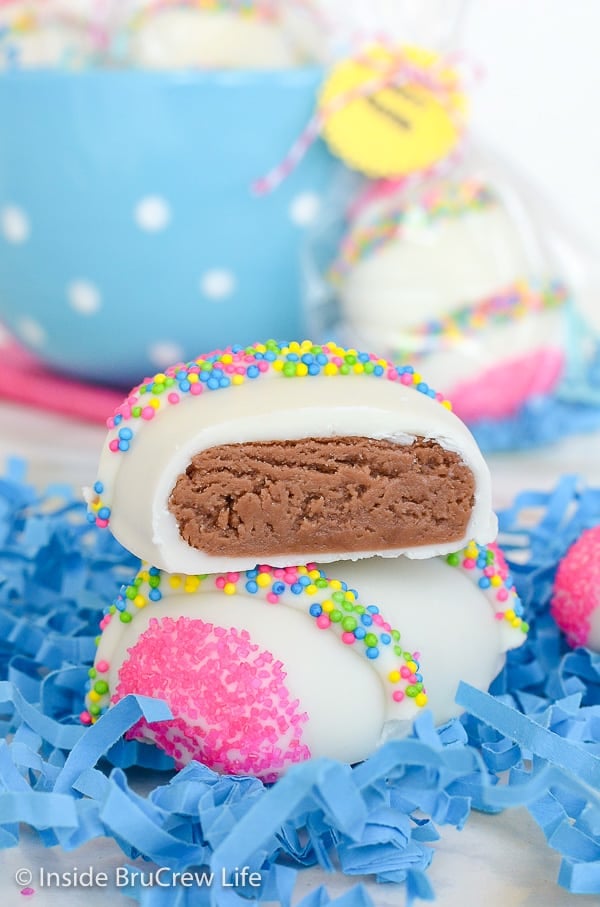 Do you have one thing that you remember getting in your Easter basket every year? Every year my grandparents would get us these big peanut butter Easter eggs with our names on them. I looked forward to those eggs every year.
The other thing I remember is the 2 foot solid chocolate Easter bunny that we would get. If you are laughing because there is no such thing, go right ahead. My husband chuckles every time I talk about it. He says my bunny gets bigger every time I talk about it.
But seriously, that thing was huge. It was at least 2 feet tall! I swear we were still gnawing on it in July!!