A swirl of homemade chocolate whipped cream and fresh banana slices make these little Banana Chocolate Chip Cheesecakes a sweet way to end every dinner.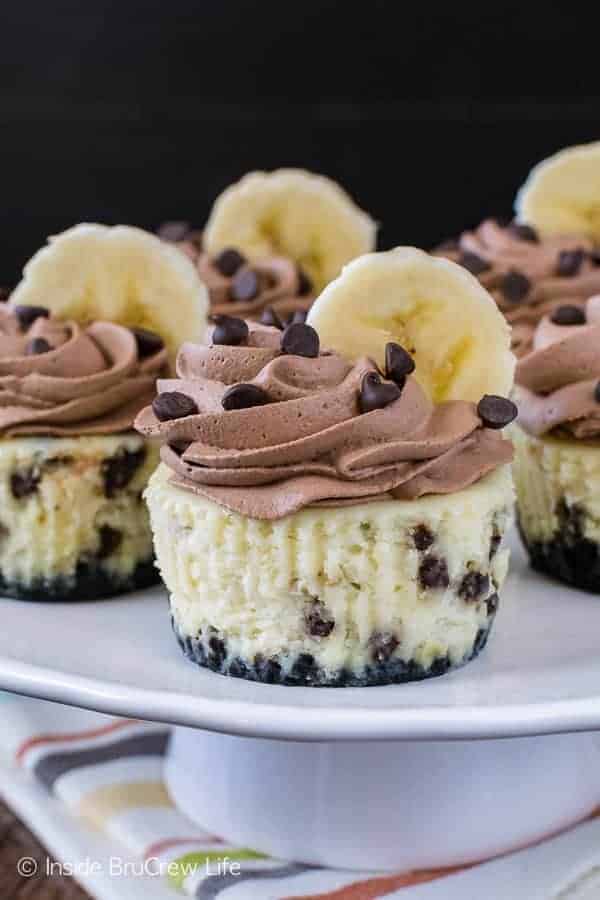 CLICK HERE TO PIN THIS RECIPE FOR LATER!
So last month I was going through some photo folders when I came across the pictures of these cheesecake cupcakes. Yup, it turns out that I have been holding this recipe hostage from you since last year.
Honestly, I did not do it on purpose because I would never purposely keep you from cheesecake.
The sad thing is that when I saw the pictures, I remembered making them…twice. They were so good that I made them for a dinner we were going to, and I made them again for pictures.
Then I promptly forgot about them. To be honest, we did have a busy couple of months. Now I'm wondering what else I have forgotten about… [Read More…]