Craving banana bread, but don't have any brown bananas on your counter? Learn How to Quickly Ripen Bananas with these 4 easy kitchen tips.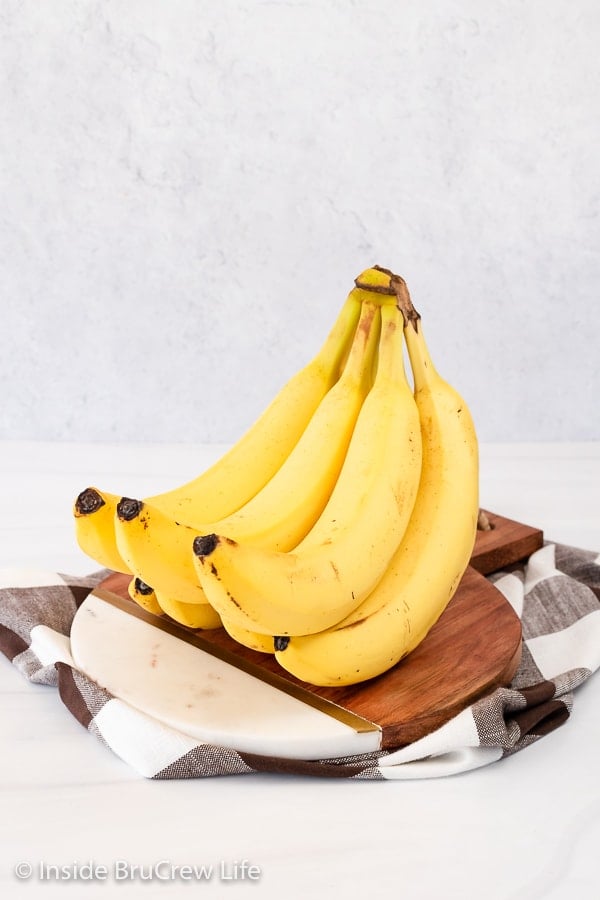 Bananas are one of the most popular fruits in the world for snacking on and baking with. Of course, the best bananas to bake with are overripe ones.
So, it can be frustrating when you want to bake a banana recipe, and the bananas at the store or on your counter are not ripe enough.
There have been so many times when I wanted to make a loaf of sour cream banana bread or chocolate banana muffins, but the bananas we had were not ready for baking yet.
Did you know that you can help your bananas ripen faster and taste better? You won't believe how simple it is!
[Read More…]