When you think of classic Pennsylvania Dutch desserts, this Funny Cake recipe should be at the top! A moist vanilla cake and rich chocolate fudge are baked in a flakey pie crust. Top a slice with ice cream or whipped cream for an unforgettable experience.
*I am partnering with Dixie Crystals to bring you this Funny Cake recipe!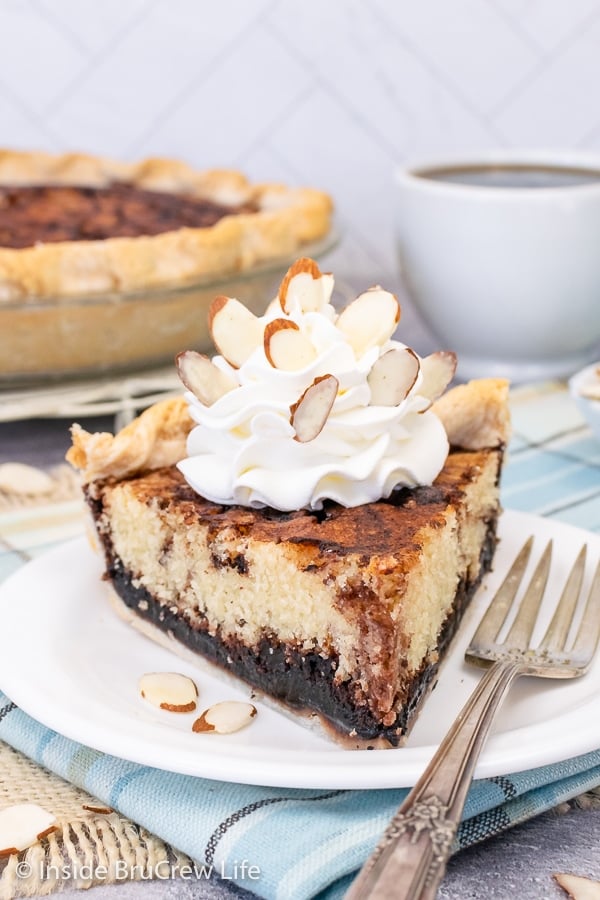 Growing up in the middle of Pennsylvania, I have eaten my share of Pennsylvania Dutch desserts and Amish treats. One of my favorite things to do in the fall was to go to craft fairs.
To be honest, I was really there for whoopie pies and pumpkin rolls. One year I tried a slice of funny cake and I fell in love with the simple but delicious treat.
Why You Will Love this Pie Cake
This funny cake recipe is the perfect dessert for your next get together. It is really easy to prepare, not too sweet, and everyone loves it.
When you can't decide between pie or cake for dessert, make this funny cake.The best part is watching the fudge layer magically sink to the bottom as it bakes.
[Read More…]