Looking for a banana bread like grandma used to make? Look no further. Here is the recipe for the Sour Cream Banana Bread that we have been making for years. Adding sour cream to this easy sweet bread gives it a delicious, moist texture. Every bite will literally melt in your mouth.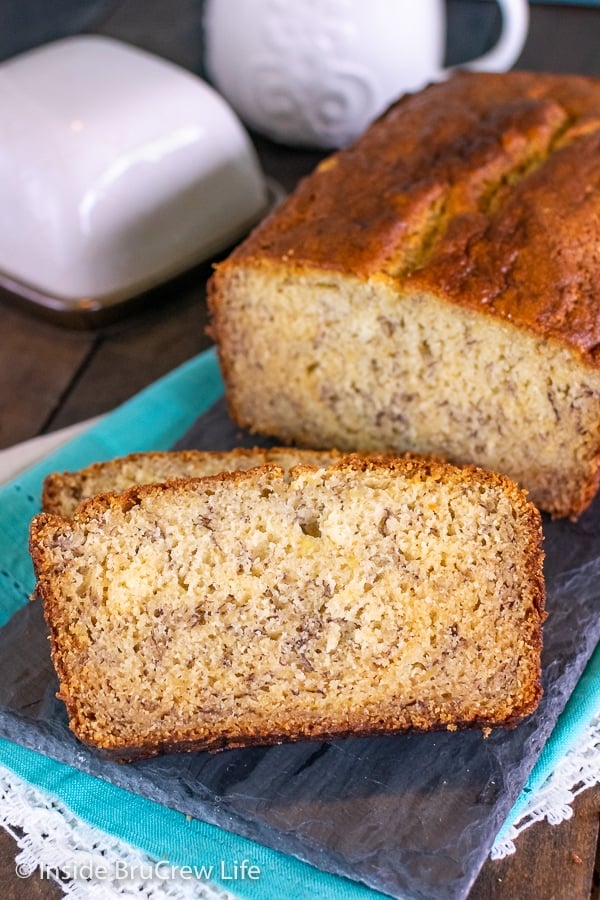 The number one thing we buy every week are bananas. Some weeks our son eats them as fast as we can buy them, then other weeks they sit there getting brown and spotty.
This week we had a few extra ripe bananas sitting on the counter. You may think it's just time to throw those brown bananas away, but stop that thinking. The riper your bananas are, the better they are for a loaf of banana bread.
I always get a little excited when I see the bananas on the counter sitting a little longer because I love to experiment with extra ingredients. It's true. I'm like to add all the things to plain banana bread and make it over the top.
Have you seen this Coffee Banana Bread or this Cookies and Cream Banana Bread? Outrageous, right? But totally delicious!