Hi, my name is Jocelyn, and I am the baker, photographer, and writer behind Inside BruCrew Life. Calling myself a professional food blogger for 14 years is just a fancy way of saying I've spent more time in the kitchen than anywhere else.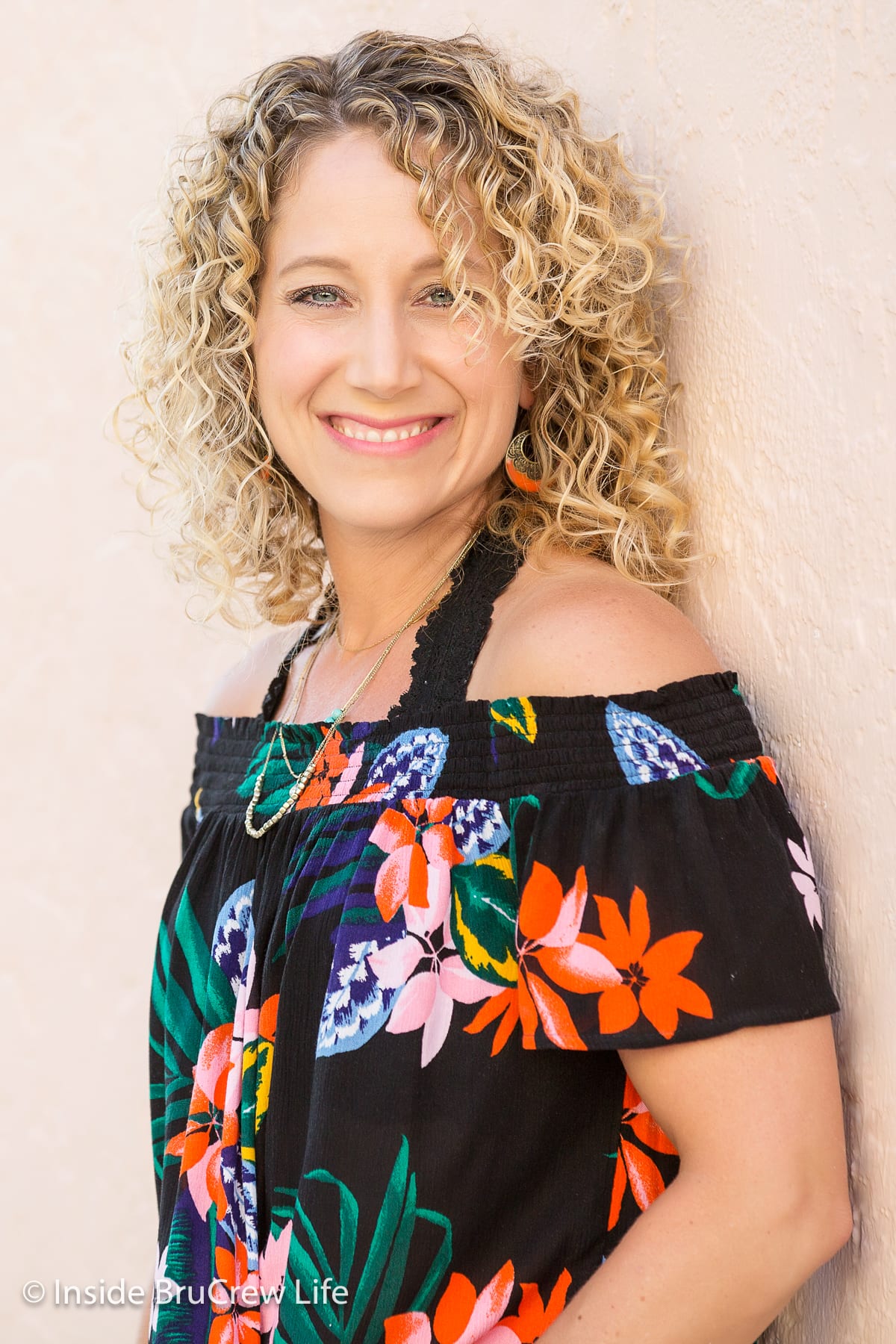 I've cooked up thousands of recipes, tried them all (someone had to do it!), and shared my food adventures with my online readers.
On the blog you will find a wide variety of recipes ranging from desserts like cookies, cakes, brownies, and cheesecake. Plus main dishes, salads, and appetizers. I create and share original recipes along with helpful tips and step-by-step instructions to make cooking and baking easy for everyone.
What Will You Find on Inside BruCrew Life
Simple Semi-Homemade Recipes. Get ready to whip up some amazing dishes with my super simple recipes. I've got a knack for combining timeless flavors with unexpected surprises. And let's be real – box mixes, Cool Whip, and sprinkles are my secret weapons. Get ready to make some magic in your kitchen!
Seasonal and Holiday Content. I love creating content that is tailored to specific seasons and holidays. From Easter to Christmas and everything in between, I have the seasonal recipes you need to make your holiday meals unforgettable.
Baking and Cooking Tips. Get ready to level up your kitchen game with useful tips and tricks. Learn all my baking secrets to impressing your friends and family. From genius ingredient substitutions to mind-blowing kitchen hacks, I've got you covered.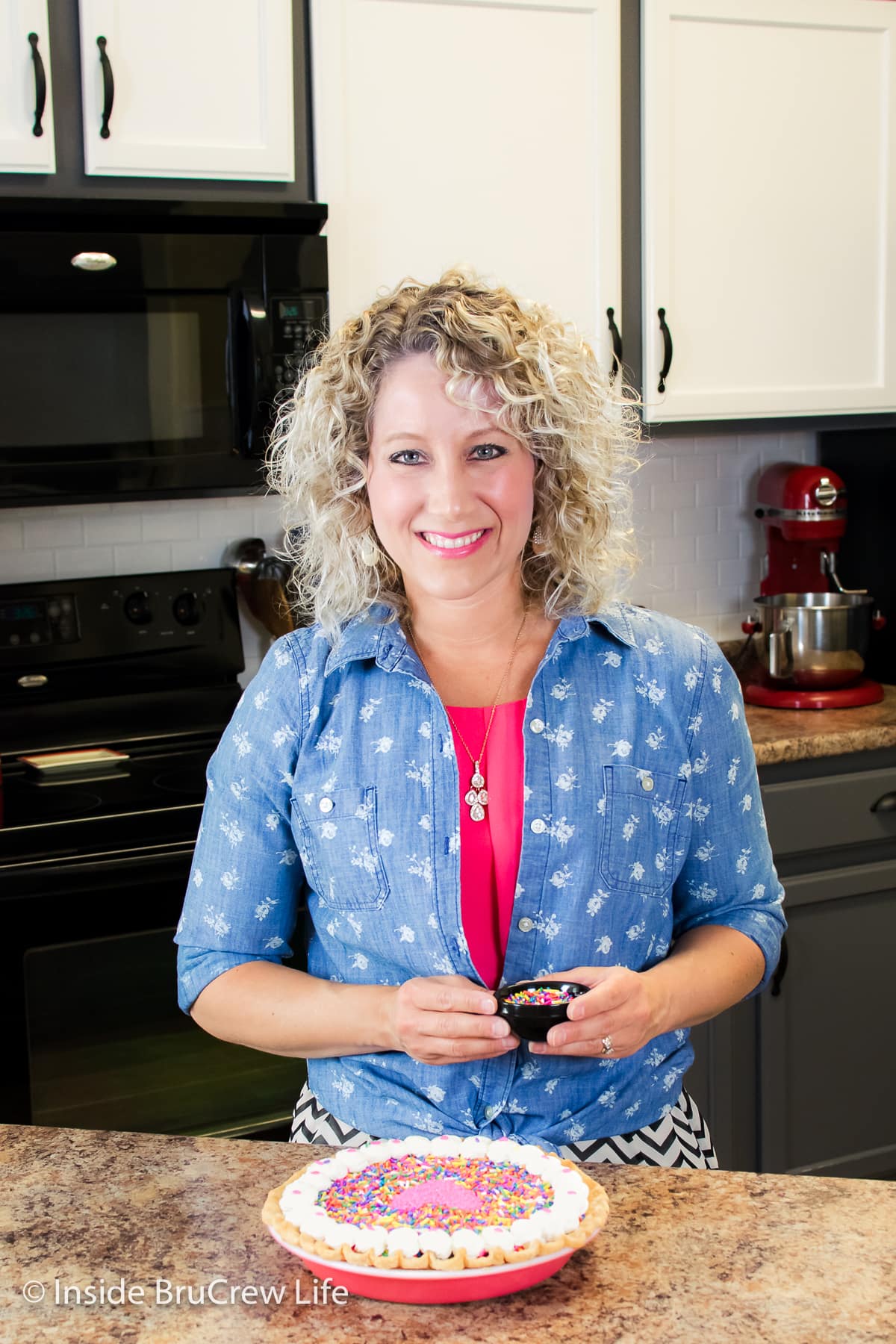 Over the years I have developed my own style when it comes to baking. I'm all about playful, approachable, inventive desserts. The best way I can describe my kitchen style is "semi-homemade with flair".
I love showing you how to jazz up a cake mix and make it look and taste like it came from a bakery. To me, baking is about sharing the joy of delicious food with those we love, not slaving in the kitchen for hours making everything from scratch.
How It All Started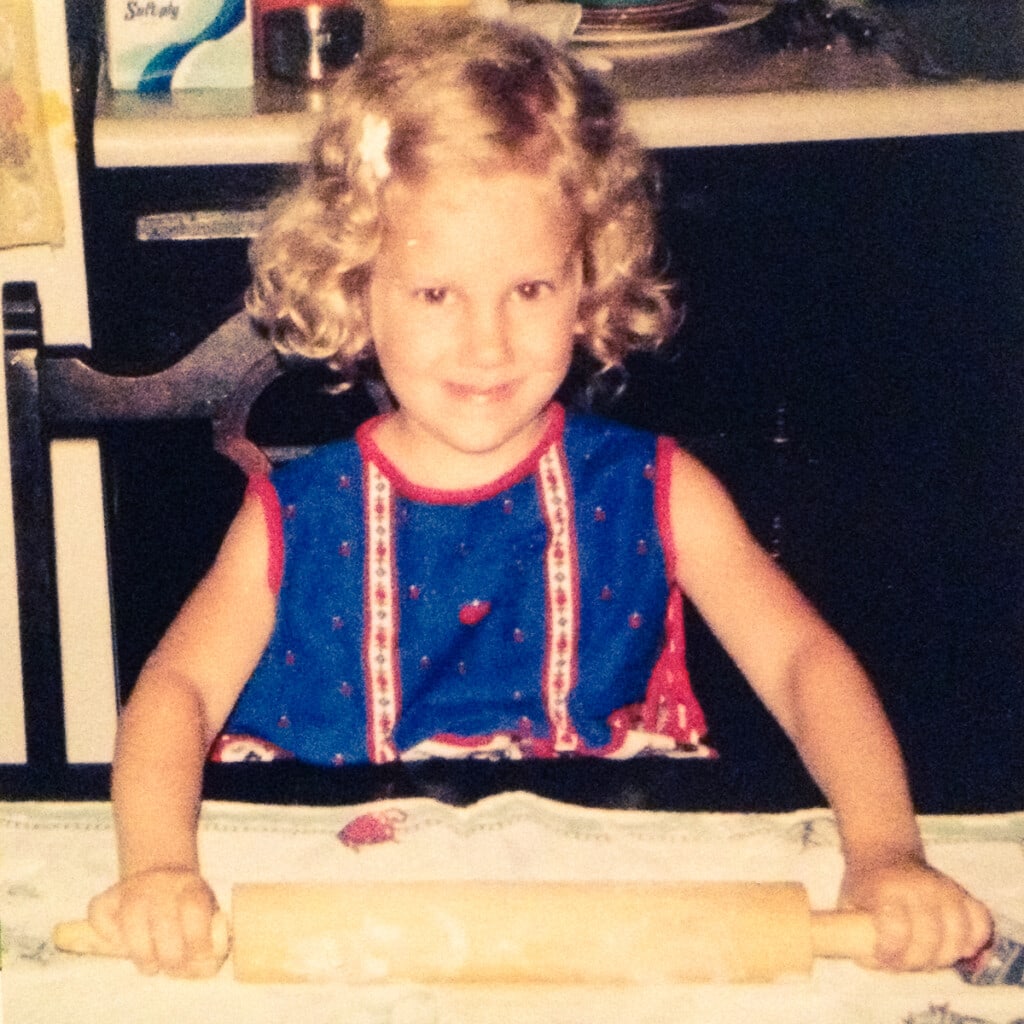 "My baking obsession started when I was 4 years old. I never thought it would turn out to be this much fun!"
My love for baking began at a young age. The earliest baking memory I have is making a cherry pie for my dad when I was 4 years old.
Throughout high school, I spent many nights in the kitchen making treats to share with my friends. I also took on the role of baker and chief dinner maker in our family. During college I took a few cooking and baking classes that furthered deepened my love for creating recipes in the kitchen.
After getting married, I took a cake decorating class and started a small home-based cake decorating business. I enjoyed the baking creativity, so I regularly made cakes for friends and family.
Over time, I realized that making wedding cakes was a very stressful job. Transporting them in the back of my vehicle was testing my patience and sanity. Sharing dessert recipes online was way more fun!
My Favorite Desserts
From a Hobby to a Career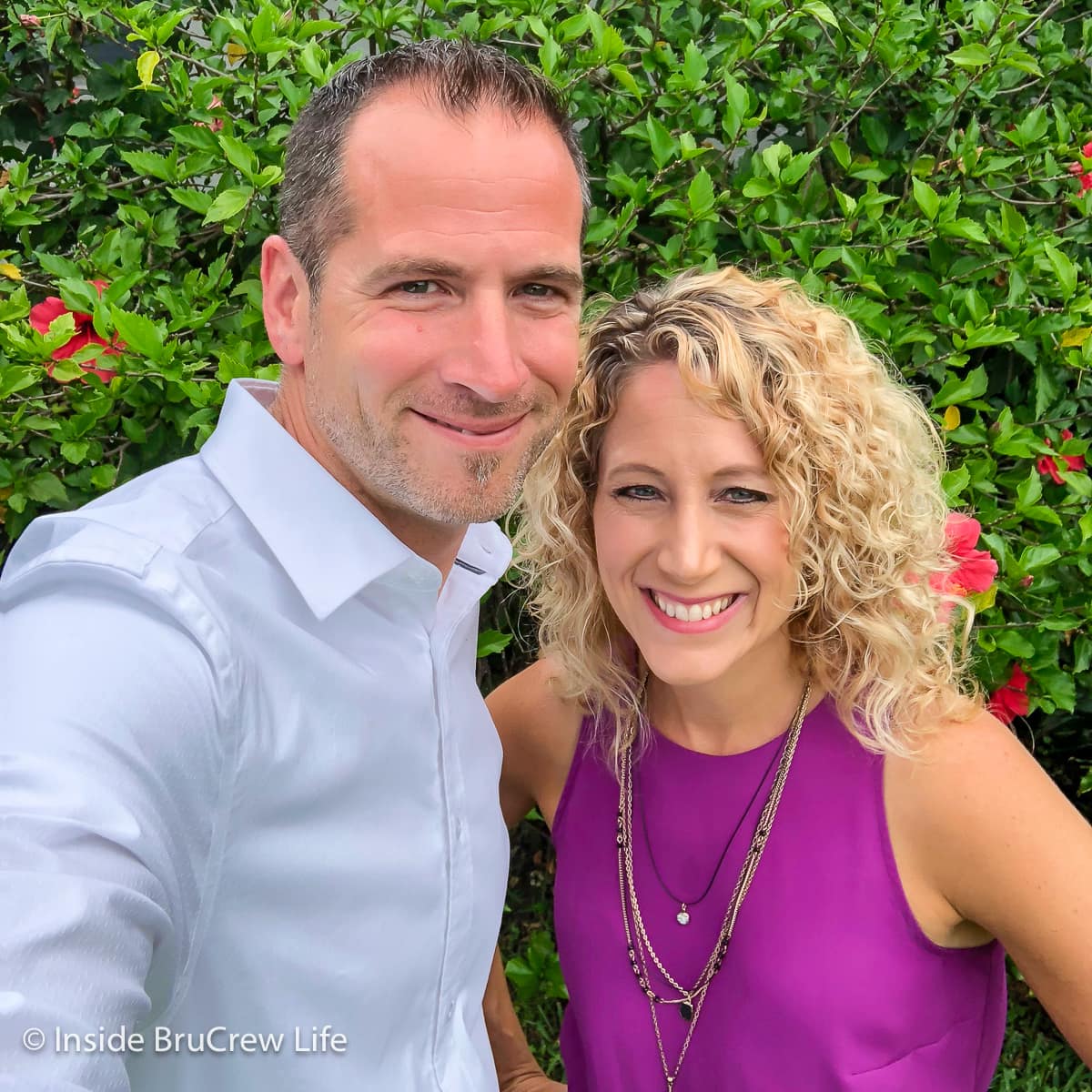 I started Inside BruCrew Life in the fall of 2008 when all our kids were in school. In the beginning it was an easy way to share family life, crafts, and recipes with family members who lived in other states. After a couple of years, I realized just how much I loved sharing my delicious creations. And just like that, my hobby turned into a full-on food blog!
When my husband answered the call to full-time ministry in 2012, I saw a chance to use my dessert superpowers to help support our family. Not only could it help our family, but I could do it from the comfort of my own home. I get to be my own boss and do something I'm absolutely passionate about. It was a win-win situation, friends!
Since then I have had the opportunity to travel to different events, visit farms and factories, and work with brands such as Lucky Leaf, Musselmans, Red Gold, Pillsbury, Dixie Sugar, plus many more.
Featured Online and In Print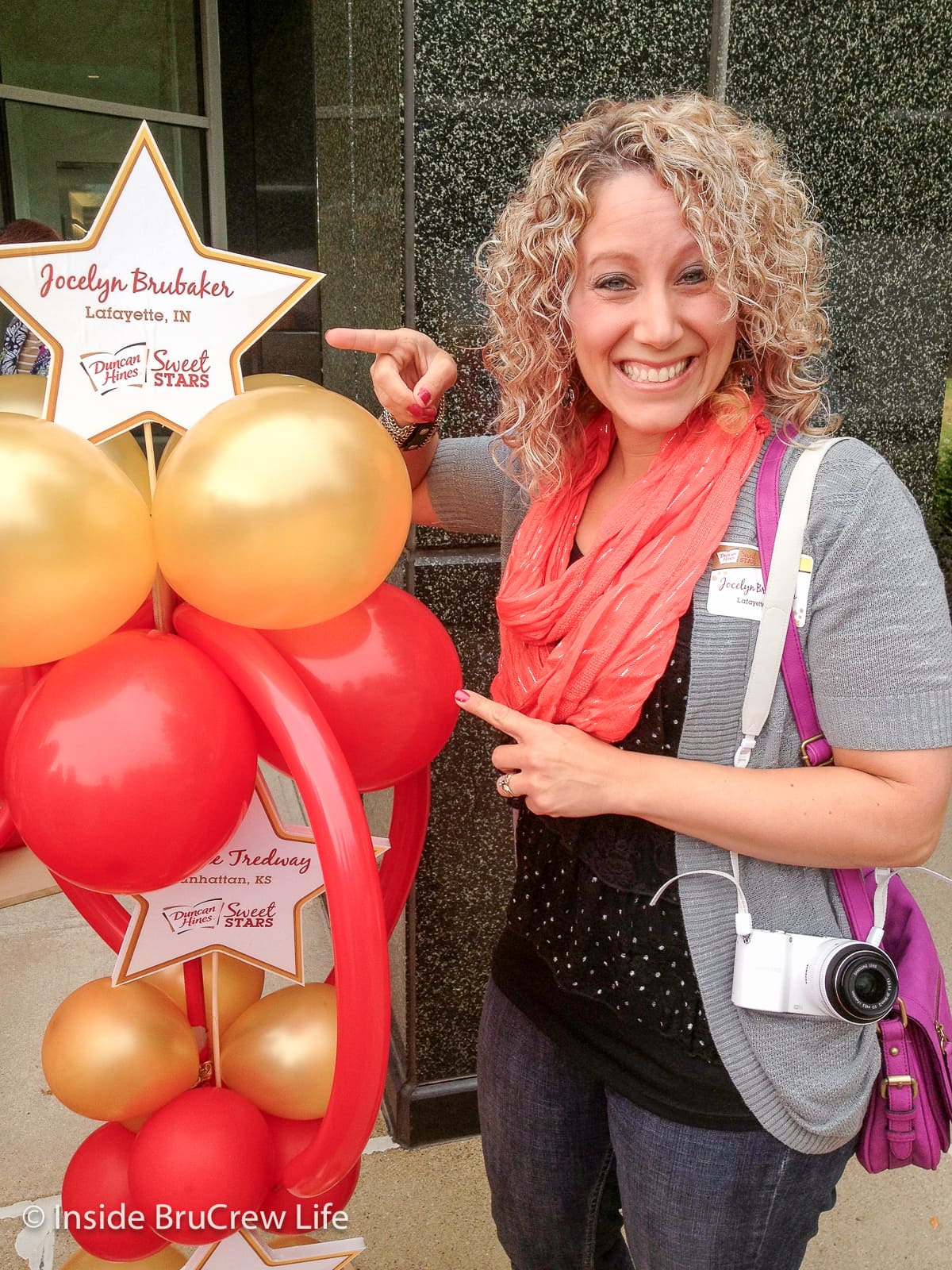 In 2013 I entered my neapolitan fudge into a Duncan Hines Spring Bake-Off contest! Imagine my surprise and pure delight when I got the email notifying me that my recipe had been chosen as one of the 10 winners!
Since then my recipes have been consistently featured in Woman's World, Country Living, Better Homes & Gardens, Yahoo Food, The Huffington Post, Rachael Ray, Buzzfeed, Cosmopolitan, and many more magazines and sites.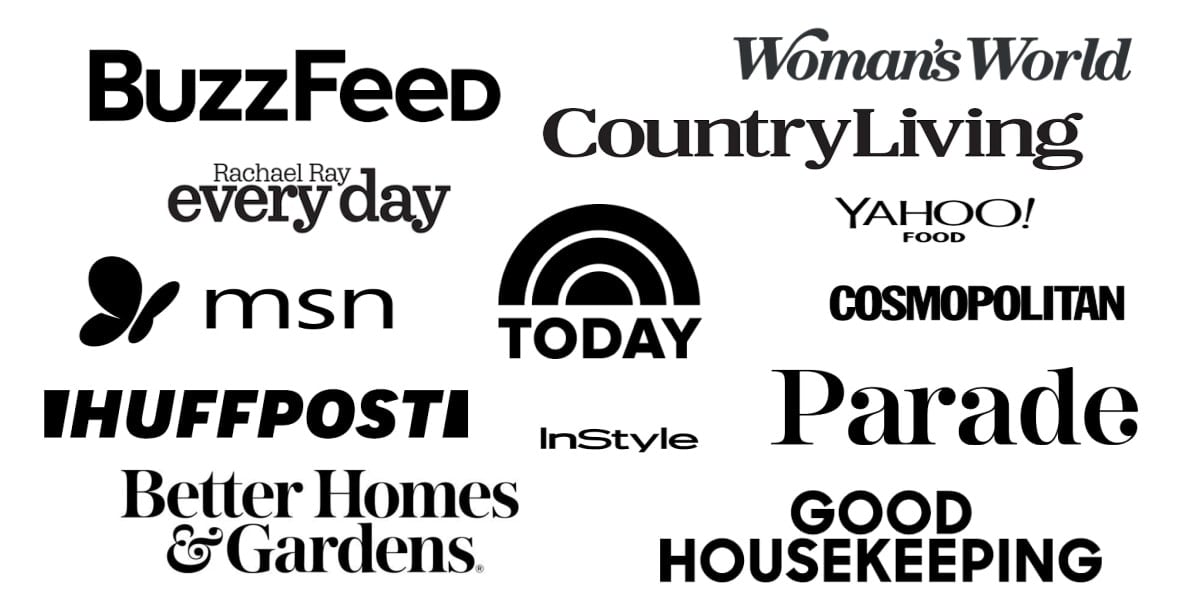 I Wrote a Cookbook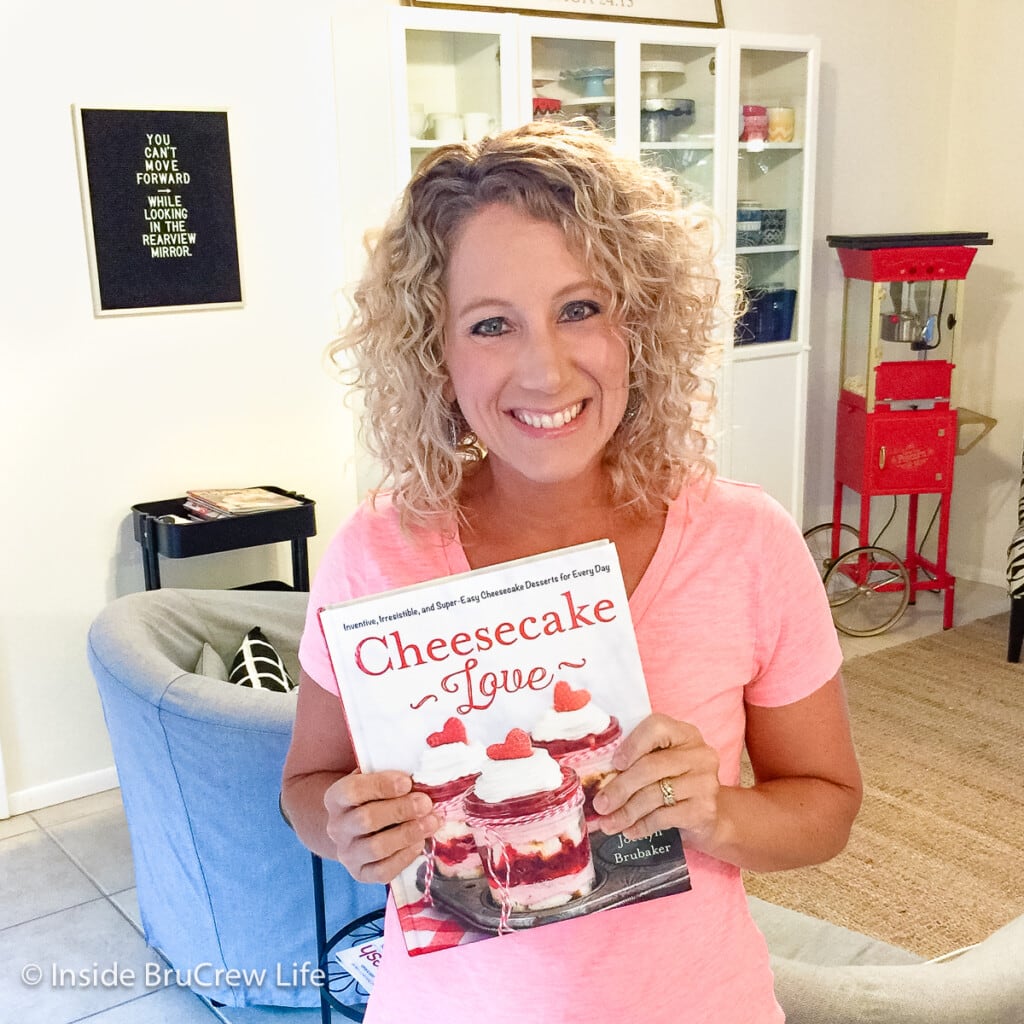 "Cheesecake is the perfect canvas for any flavor. It can be easily adapted to be a bar, a pie, a cookie filling, a cupcake, even a parfait or a cake layer. It is my hope and desire that "Cheesecake Love" will inspire you to create your own unique desserts and have fun in your kitchen!"
In this cheesecake cookbook, you will find something for everyone. There are fruity cheesecakes, chocolate cheesecakes, and even cheesecake for breakfast. Yes, you read that right. I even brought your favorite dessert to the breakfast table, so you can start the day off with cheesecake. How's that for some fun?
My Favorite Cheesecakes
Fun Facts
How did you come up with the name?
We are the Brubakers, but our friends and family know us as the BruCrew. Back in the day, Inside BruCrew Life started as a little "inside" look into our lives, sprinkled with some tasty recipes.
Where do most of your recipes come from?
My brain is like a dessert-making machine, constantly churning out wild and delicious ideas. I can't help but get inspired by anything and everything for my fun desserts. And once that sugar-filled light bulb goes off in my head, there's no stopping the dessert-mania that follows.
Do you eat everything you make?
I have tested each and every one of the recipes I've shared. But hey, that doesn't mean I've devoured them all myself. No no, I'm like a taste-testing ninja - trying a bit here, sampling a bit there, and then happily passing the deliciousness on to my lucky friends and family. Sharing is caring, after all!
My Favorite Dinners
Follow Inside BruCrew Life on Social
Stay up to date with all the latest recipes and news on these social media spaces.