Three kinds of peanut butter added to the top of a chewy brownie is definitely a treat you don't want to miss.  These Peanut Butter Nutter Butter Brownie Bars are a delicious treat to enjoy after dinner. Or for breakfast…you won't find me judging.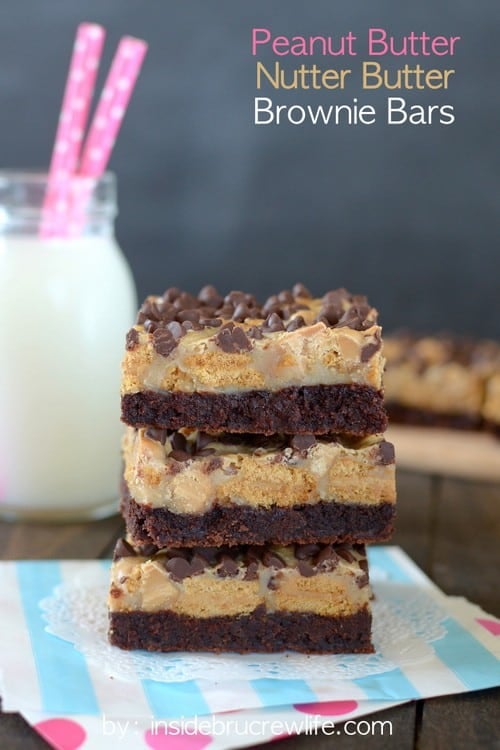 Raise your hand if you are a brownie lover.  Now brownie lovers…raise your hand if you like peanut butter.  If you aren't raising your hand, you might want to skip this recipe.  These bars are loaded with peanut butter and brownie love through and through.
There is something about a gooey bar that I just can't resist.  Of course maybe if I would only bake once a week, I could resist better

 But since I have this crazy desire to bake all the time, I end up taste testing all these recipes.
And by taste testing, I really mean eat 4 bars in one day.   What?  I'm just making sure they hold up well.  You never know how an hour could change things, right?  #foodbloggerproblems  [Read more...]