These Skinny Peanut Butter Granola Bites are a healthy snack to munch on when you are trying to cut out a little extra sugar from your diet.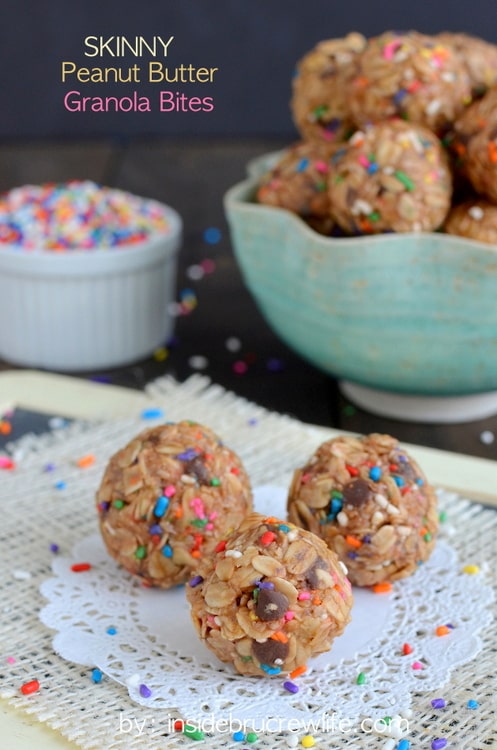 Yes, you read that right.
I have totally and completely jumped on the skinny bandwagon.  (But don't worry…I have a few other recipes that I will have to jump off the wagon so I can share with you soon!)
It is the beginning of the year after all, and everyone is doing their best to stick to those healthy eating goals.  I don't want to be the one to make you stumble, plus I am doing my best to cut some of the excess sugar out of my diet too.  When I have brownies and cookies in my kitchen, my sweet tooth is stronger than my will power.
So, I made a sweet little snack that is lower in calories and higher in fiber and protein to pacify my sweet tooth with. [Read more...]