Layers of creamy tart cheesecake and soft chewy cookies make these Key Lime Cheesecake Cookie Bars a delicious dessert recipe to make and share.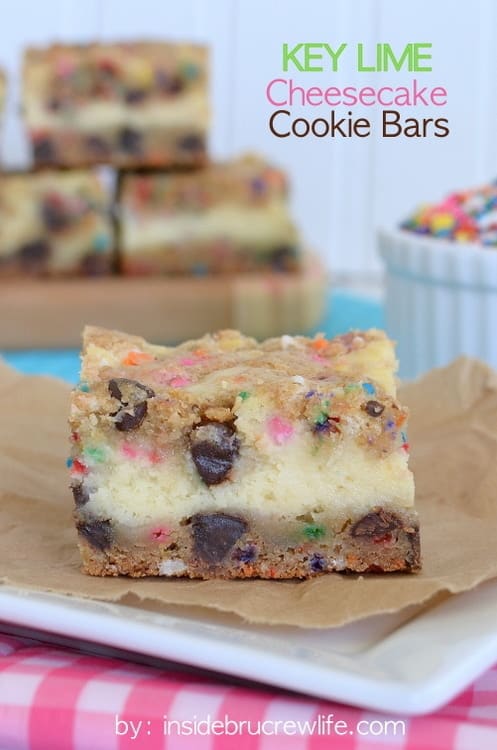 These Key Lime Cheesecake Cookie Bars are some of my favorites to make. For some reason though I haven't made them in forever.
A few weeks ago I was wanting to make my hubby a yummy treat for us to enjoy after the kids went to bed.
He loves cheesecake, and I love chocolate chip cookies. These cookie bars are the perfect mashup of recipes for us!!!
I made and posted these Chocolate Chip Cheesecake Bars a few years ago.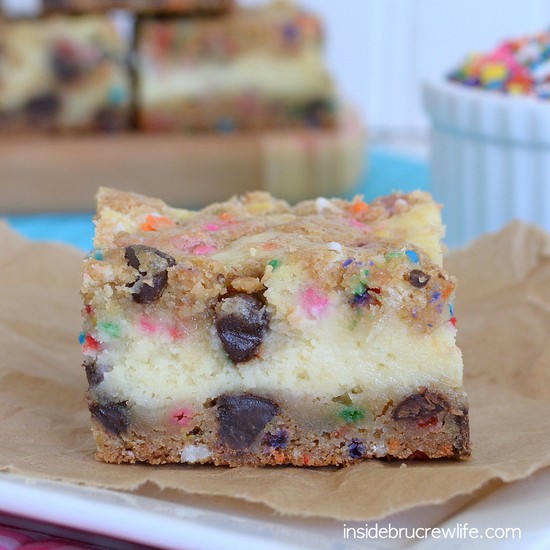 But this time I wanted to jazz them up. Enter in the key lime and sprinkles...and home made chocolate chip cookie dough!!!
My husband LOVES key lime pie so, it was kind of a no brainer to try adding it into this bar.
And sprinkles make everything just that much more fun!!!