How is it already March? Is anyone else feeling like the year is flying past them at warp speed? No? Ok, maybe it's just me.
Today I thought it would be fun to share some of the random tidbits of life that has happened in the past few months.
One of our absolute favorite things to do is head down to the bay (or ocean) and watch the sunset. We made it just in time to catch this amazing view at the beginning of the year.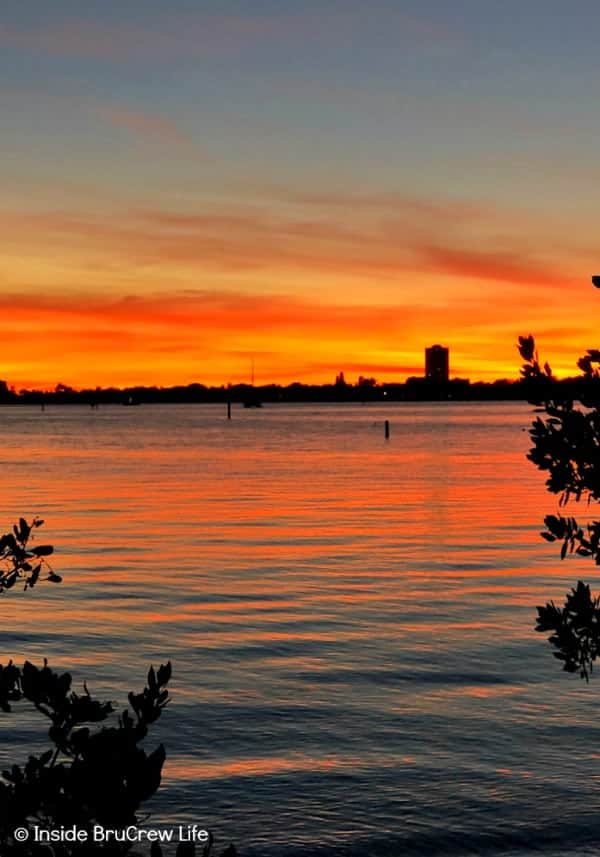 Before our oldest headed back to college for second semester, we headed up to Tampa to check out Armature Works.
This fully restored building hosts eateries, events, and working spaces, and overlooks the river and Tampa skyline. The atmosphere there has a fun and hip kind of vibe about it.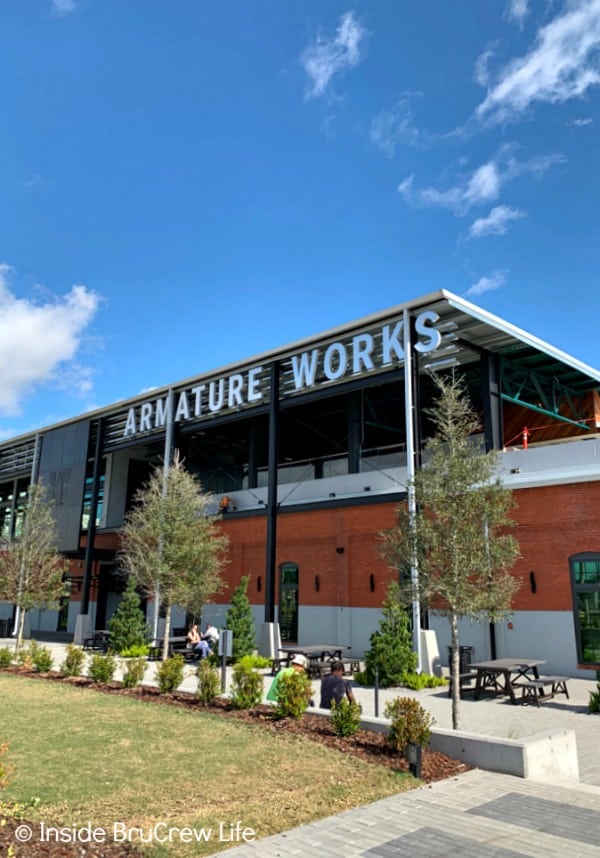 They have an outside patio area that had some tables and yard games for anyone to play. The building itself doesn't allow pets, but you can have your pet on a leash in this area.
Inside the brick building there are quite a few different food places to choose from. After you order your food, you have to find an available table to sit down at in the communal seating area.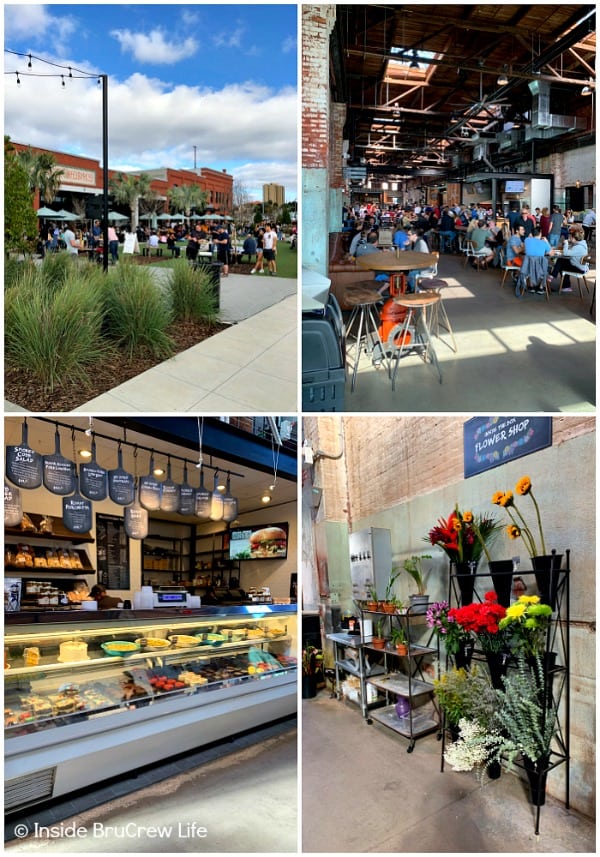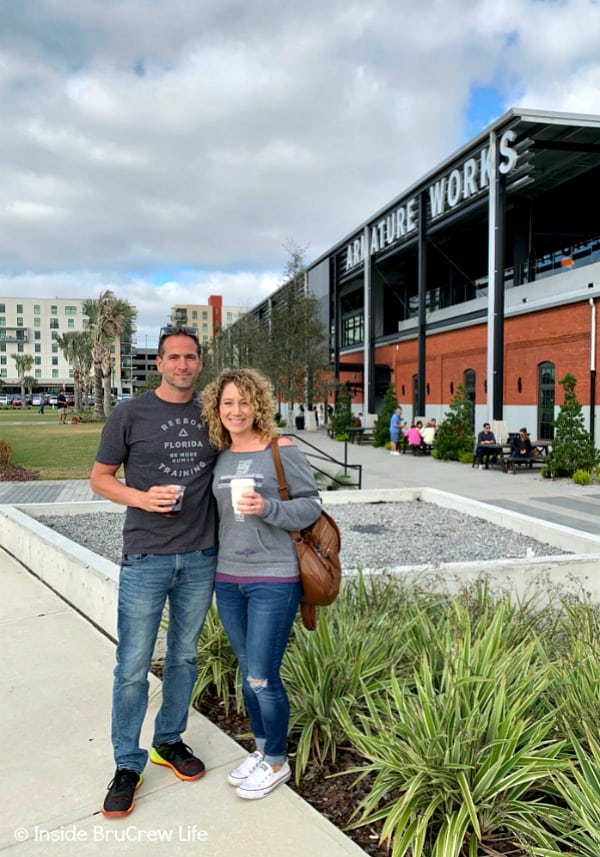 We all decided on different booths to eat from. There were even a few more food items that we tried that I didn't get pictures of.
This time we tried empanadas, salad, ham biscuit, fish tacos, pizza, and coffee. Everything was absolutely delicious.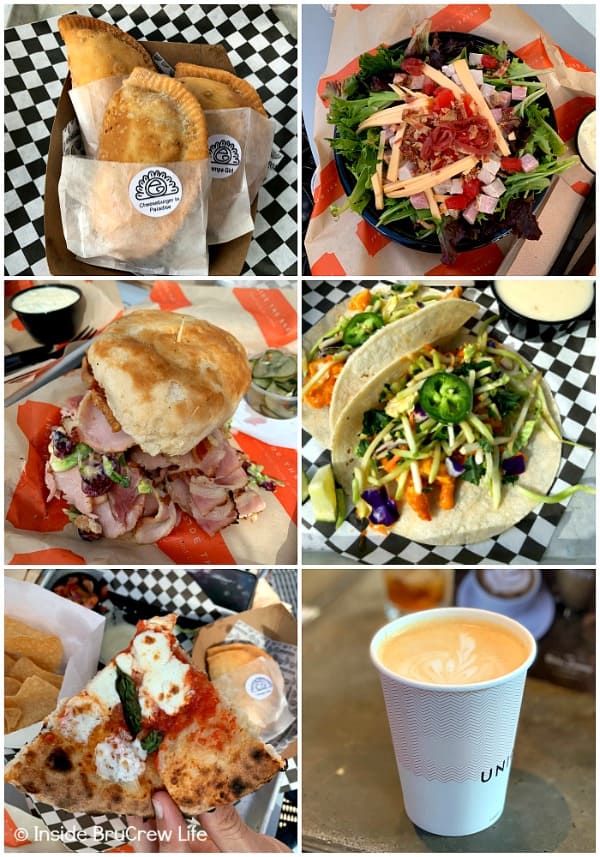 It was a fun day just hanging out with our kiddos and playing a few rounds of Exploding Kittens while we ate our food.
This past month I had the opportunity to partner with FabFitFun to promote their spring box. I shared the contents of the box along with my thoughts over on a live Facebook that you can watch if you like.
If you are interested in your own box, use the code BRUCREW to receive $10 off your first box.
I honestly think these boxes are worth the money. Every item is full size and is something that you will use again and again.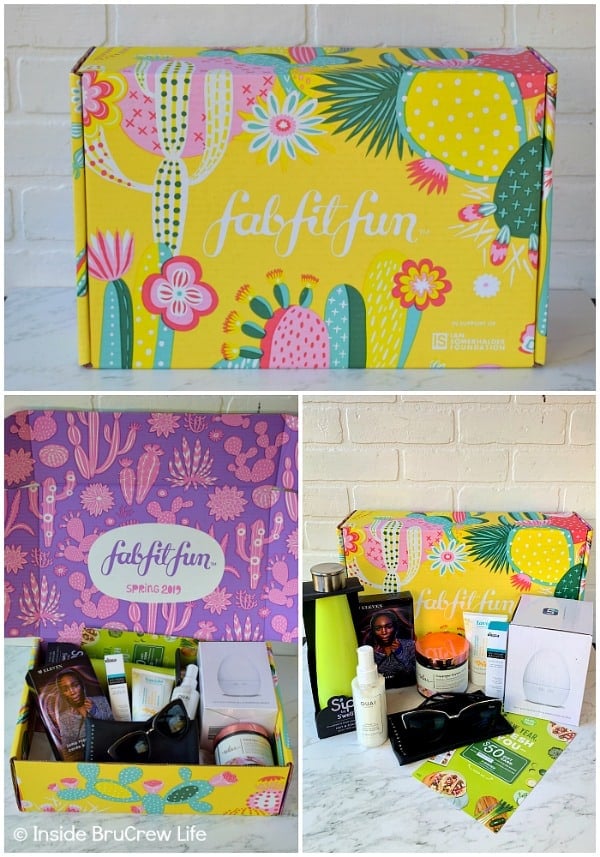 This fun floral top is one of my favorite finds from Old Navy. I love how light and airy the top feels as you wear it.
They have quite a few fun floral and striped tops right now in the store that I am eyeing.
Has anyone else tried the Dash Egg Maker? It is seriously my new favorite way to make hard boiled eggs. So, far every batch we have made with it has peeled perfectly. Plus, it's just so stinking cute.
I have one extra bag of these Lava Cake Hershey Kisses that came out last month. Man, I sure hope Hershey's keeps these ones on the shelf because they were absolutely amazing. The gooey chocolate center won my heart for sure!!!
Our youngest son got me a new coffee cup for Christmas this past year. He knows how much I hate waking up early in the morning.
I still am loving the Thrive mascara. This lash extension mascara actually makes me look like I have some lashes, and I love how easily it washes off.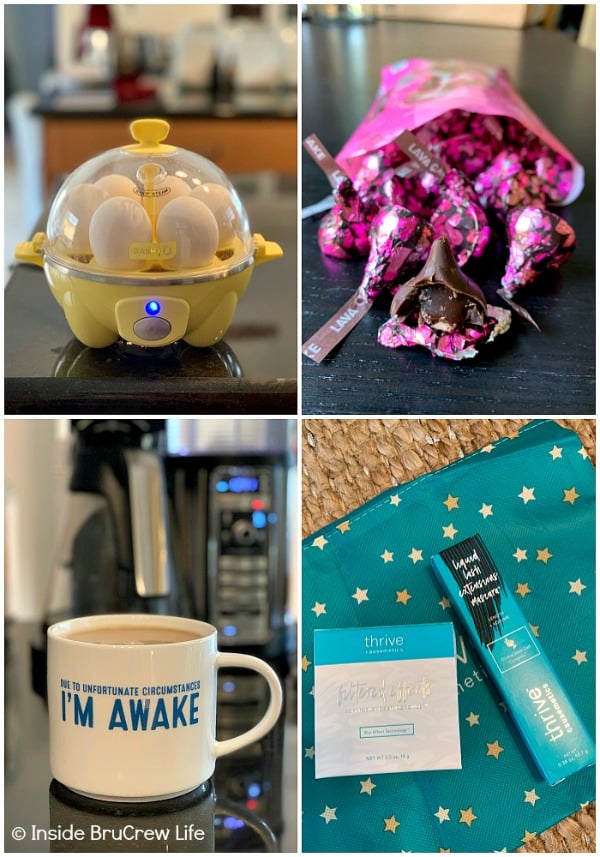 This dress is actually one I bought at Old Navy back in December.
I love the style of this one with a belt and a jacket. Right now they have quite a few spring floral dresses there that would look good like this too.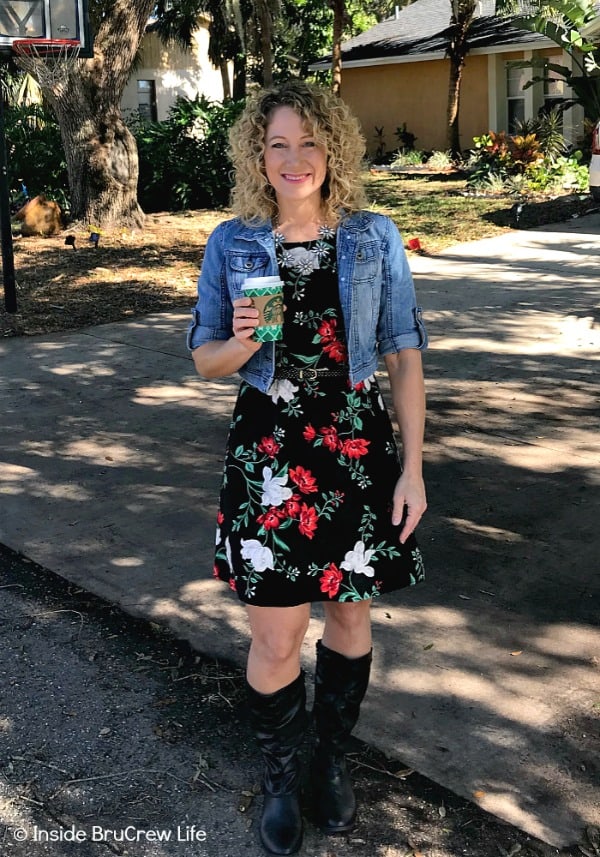 A few weeks ago, my husband and I had a date day after church. We headed over to the beach with our chairs and books to soak up some of the rays.
Every time I'm there I snap a picture of these yellow flowers that are all over the beach. I think they are one of my favorite flowers now!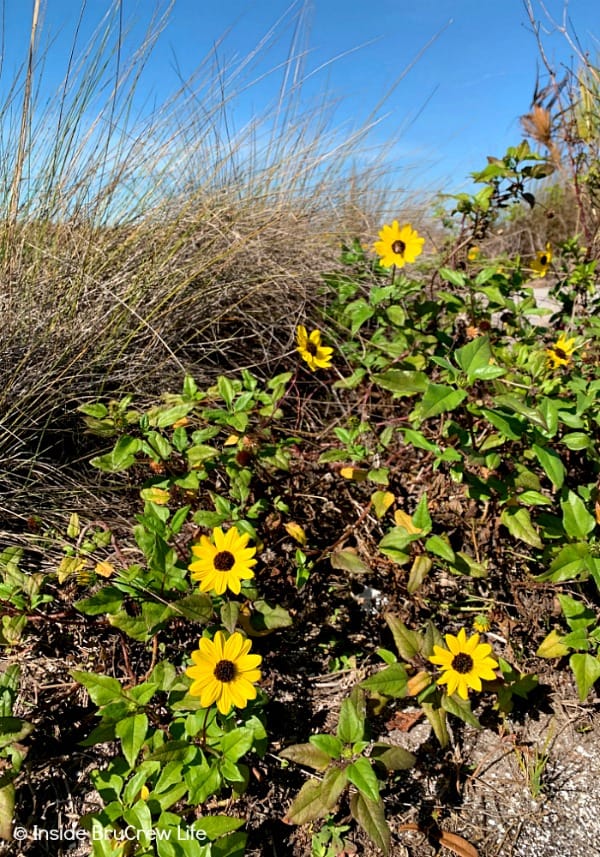 For dinner we ate at the Surf Shack and then we wandered around the circle with our coffee.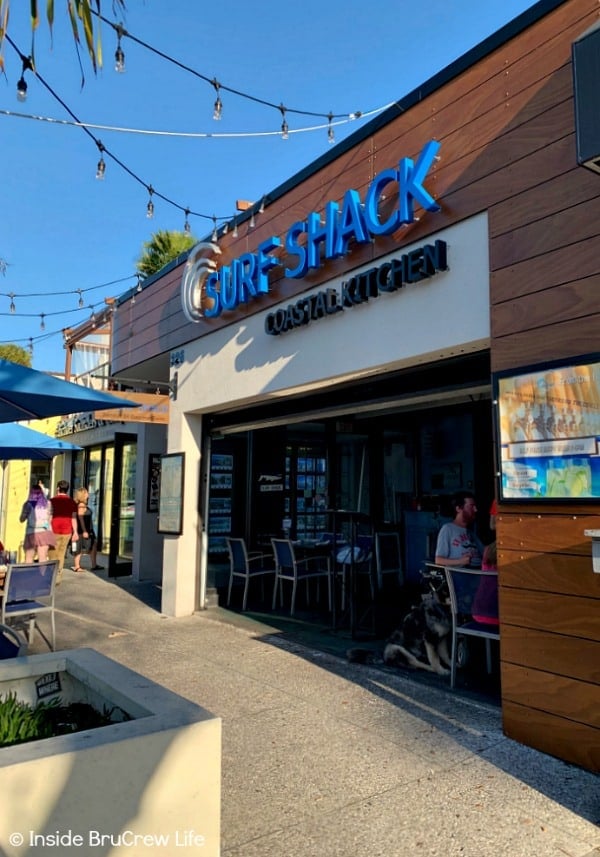 We enjoyed drinks, dips, and tacos as we talked about life and our goals as our kids get older.
It's a great feeling to know you are on the same page doing life with your best friend.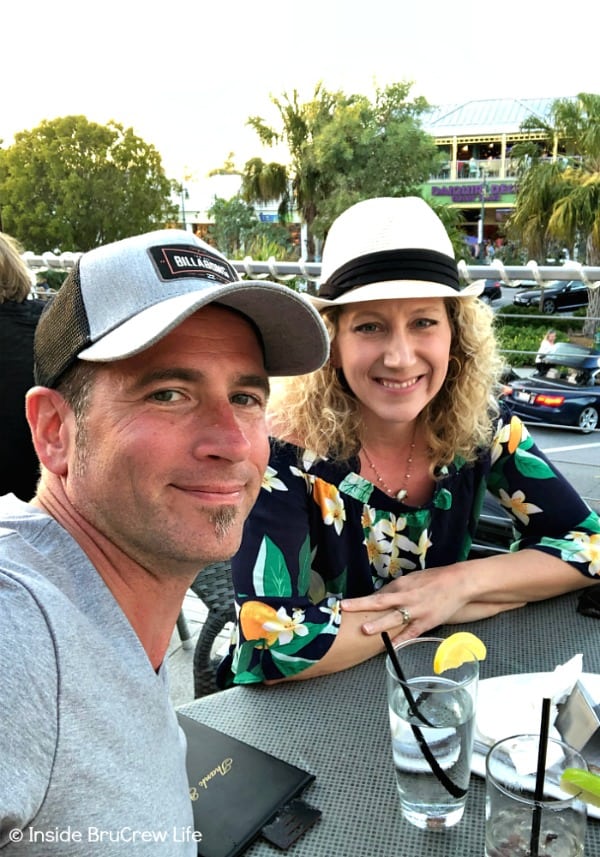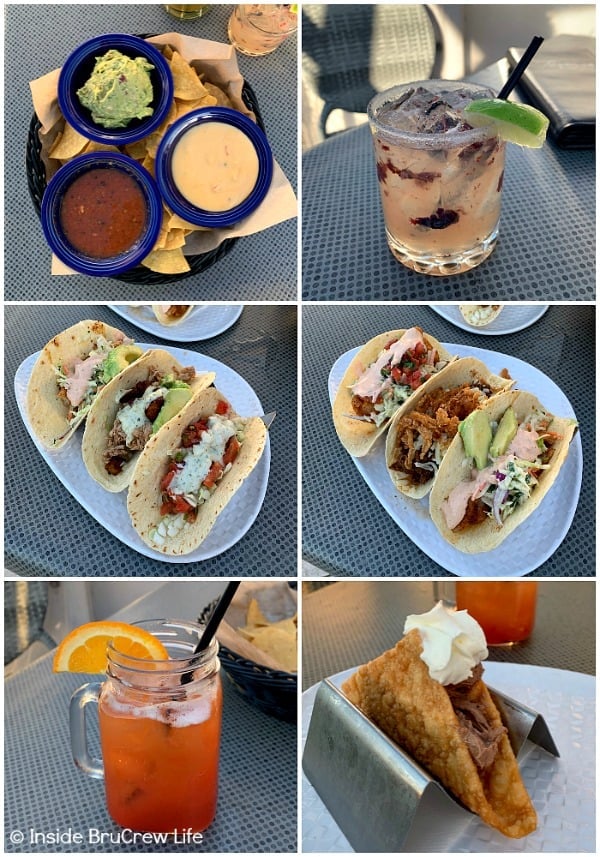 Have I mentioned how much I enjoy a good sunset? I walked out of Sam's Club the other night and saw this beautiful sight.
It always puts a smile on my fave and a song in my heart to see these gorgeous skies.
Psalm 113:3 "From the rising of the sun to the place where it sets, the name of the Lord is to be praised."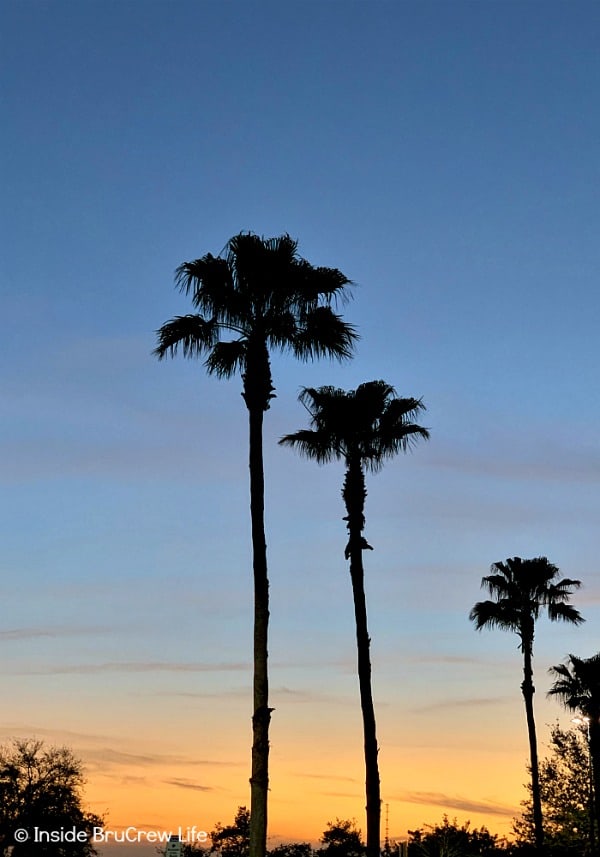 *This post contains affiliate links. Inside BruCrew Life may receive a small percentage from sales made through these free links. As always, these do not cost you any extra. Thank you for letting us share products we love this way.