Hello, friends. Can you believe that another year will be over in just a few short hours? Here are the Top 10 BruCrew Recipes from 2021. You are going to want to make each of these popular recipes over and over again.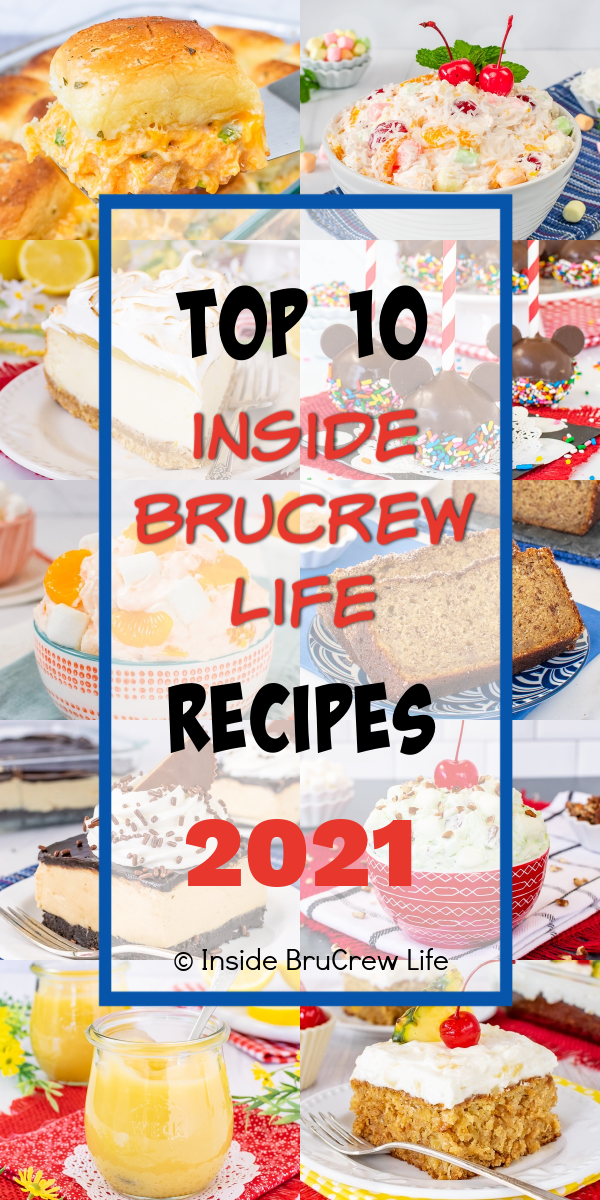 We love looking back at the previous year to see what new recipes get the most love from our readers. Thank you so much for reading our blog, making our recipes, and leaving comments and 5 star reviews. It brings us so much happiness and joy when a recipe is loved by you.
We also appreciate each and every comment and email that has been sent to us throughout the year. Keep them coming because we appreciate the support...and constructive criticism. It just drives us to perfect our recipes even more!
After looking through all the stats from all the NEW recipes that we shared this year, here are the Top 10 recipes based on page views! Did your favorite make the list? Looking over the list, I see that fluff desserts seem to reign supreme. I think that means I should get busy making more fluff in 2022...
I would love to hear all about the recipes you have tried, and if you have any recipe requests for 2022.
Thank you so much for another awesome year! Your support of our food blog is incredible, and we really could not do it without you. We are looking forward to sharing even more recipes with you in 2022.
More Top Ten Lists from the past