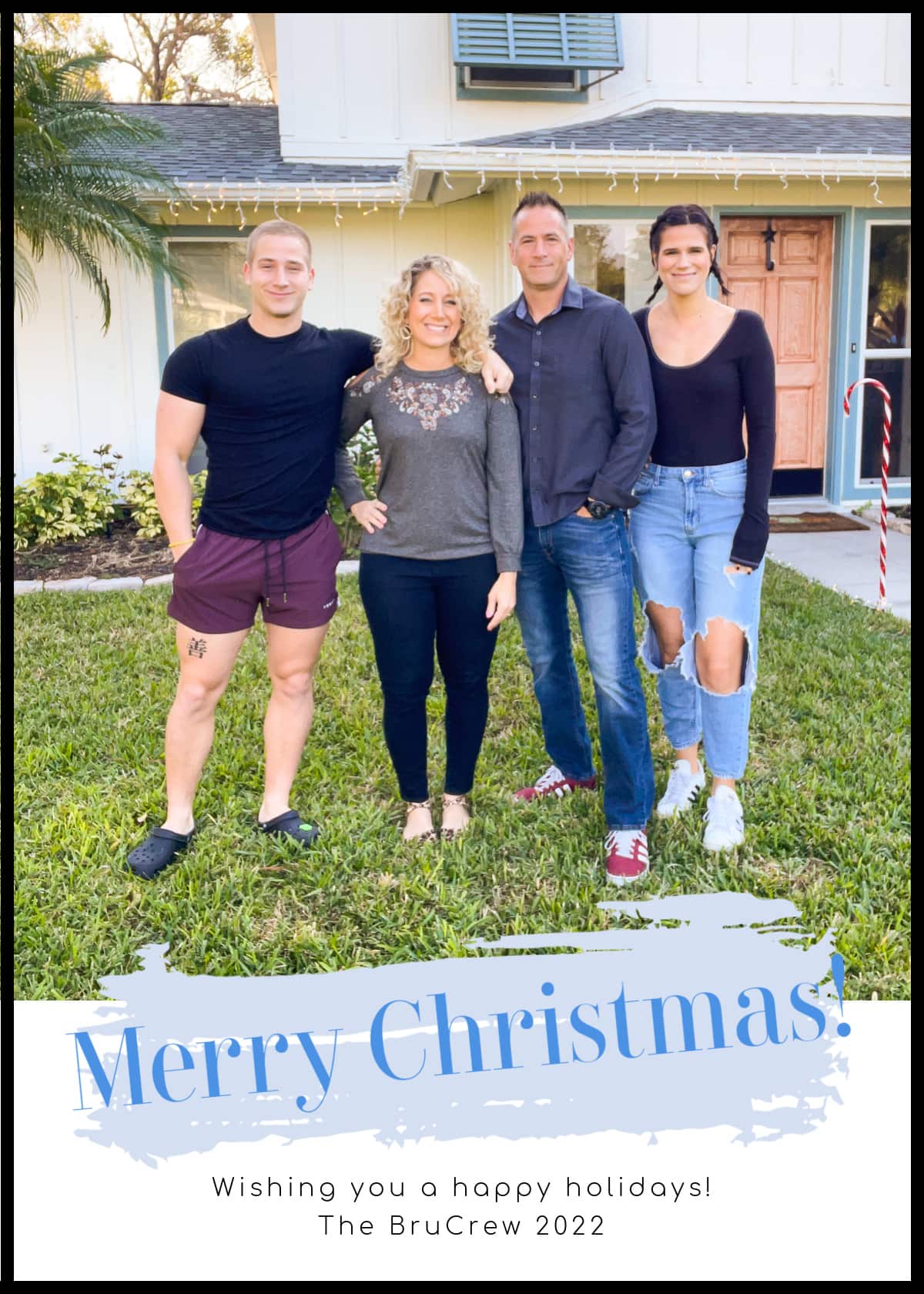 Merry Christmas and Happy New Year from our family to yours!
We are so thankful for your continued support as we share dinner and dessert recipes with you each week. Thank you for visiting our site and making our recipes with your families. We love getting emails and comments from everyone who tries our recipes. Your support makes what we do in the kitchen so much fun!
It's our hope and prayer that during this busy holiday season you are able to relax and enjoy what God has given you. It's easy to get so busy that we forget to slow down and to be present in the moment.
All the decorating, eating, and enjoying friends and family can make us forget the meaning of Christmas. God sent His only Son to show us the way to live and to be our Savior. It makes all those activities we get involved in seem less important.
Let the joy of Jesus fill your heart and mind as you celebrate with your family this week. Merry CHRISTmas and have a wonderful holiday season!
Luke 2:10-11 "I bring you good tidings of great joy, which shall be to all people. For unto you is born this day in the city of David a Savior, which is Christ the Lord."
Luke 2:14 "Glory to God in the highest, and on earth, peace, good will toward men."