Hey, guys! I thought it would be fun to get back to sharing all the extra pictures and activities behind BruCrew Life. I used to do this behind the scenes look and a top ten post more regularly. For some reason it just kind of slowed down to a few times a year.
But this week I had the urge to get back to some of the things that I used to share before doing recipes full time. It's a fun way to just show some of the randomness of life that happens in our house and how normal we are. Or maybe how abnormal we are. LOL!
Last month the kids were out of school for MLK day, so we headed to Universal for some rides and Butter Beer. Islands of Adventure is so pretty at night.
The kids decided that since the line for the Jurassic water ride was only 5 minutes that they wanted to go on it. It was like 57 degrees that evening, but that didn't stop them from going down 5 times in a row. The first few times they just got a few drips, but by the last ride they were soaked. Crazies!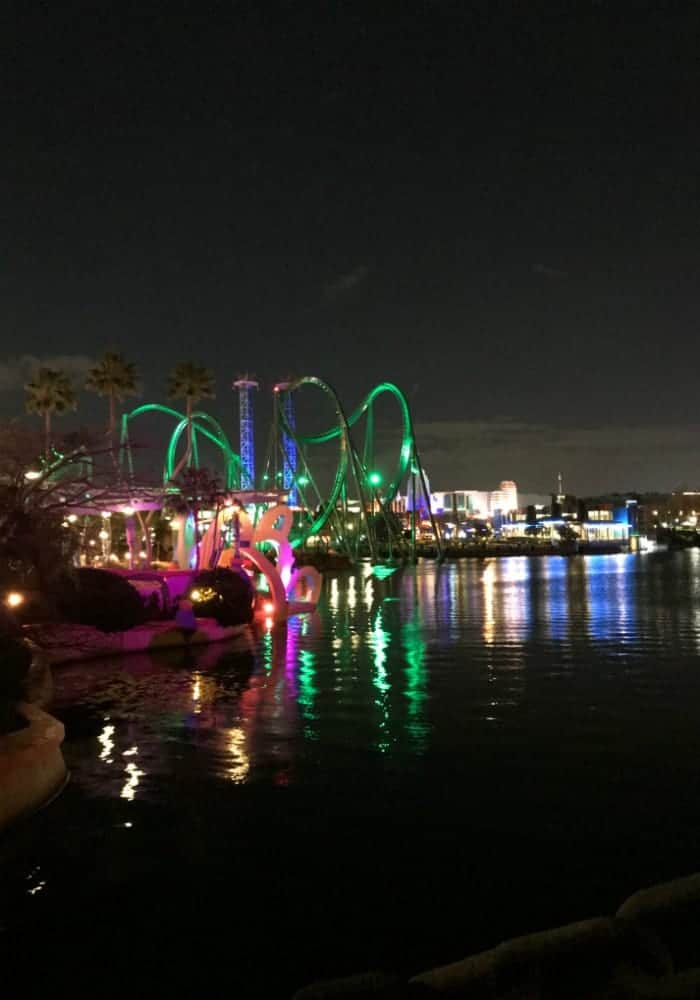 I'm pretty sure our neighbors might think we are nuts. Over the past few years, we have accumulated different work out pieces for our home garage. One of the most dreaded pieces of equipment is the sled.
This isn't the kind of sled that you jump on and ride down a snowy hill though. This metal contraption has a center pole that you keep adding weighted plates on as you push it down a certain distance.
We pulled the sled out for the last Saturday morning work out before our oldest headed back to college. This was the first time that our younger two had ever tried it, and they finally found out what death by sled meant. Basically you push it down and back and increase that weight each time until you can't do it anymore.
It's the one piece of equipment that will make you want to die. Or puke. Or both. LOL! It's a great cardio workout and strength training all in one.

This month we did some bowling as a family. It's mostly a lot of gutter balls with a few strikes or spares every once in a while.
I'm pretty sure none of us have a future as a professional bowler, but it was fun to just hang out.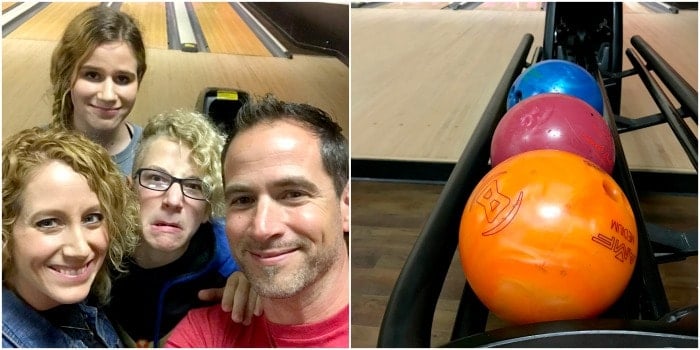 What does everyone in Florida do on the first nice warm day? Go to the beach, of course.
We pulled out the chairs and towels and headed to one of the beaches to enjoy some fun in the sun. The boys played some frisbee while the girls took a walk down to a little pier.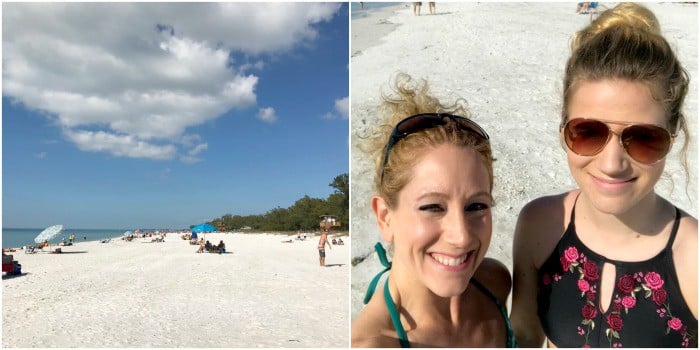 Haha! This is my kind of salad every day!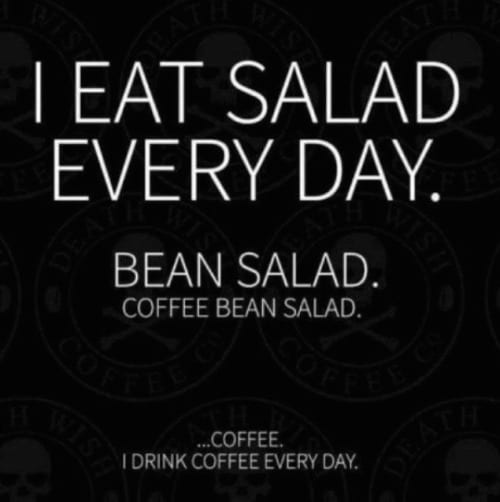 A few weekends ago we decided to check out Myakka River State Park since it was a little too cool to sit on the beach. The kids were hoping we would see some alligators.
And the park didn't disappoint. There was a bridge that we stopped at and got out to look out over the river. There on the riverbank were quite a few gators sunning themselves.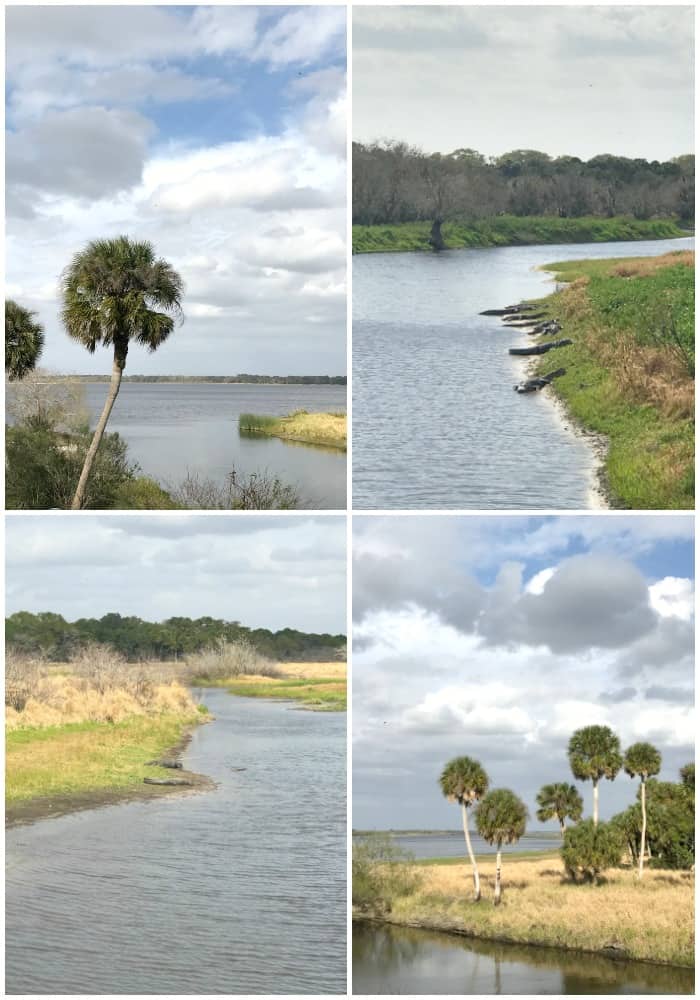 We hiked a few of the trails into the forest hoping to see some other FL wildlife, but we didn't see or hear anything.
At one point we went off the trail and were able to get down to the riverbank. There were fish bones and skeletons all along the banks.
That kind of freaked us out a bit as we wondered what animal was sucking the life out of the fish, so we headed back to the trail.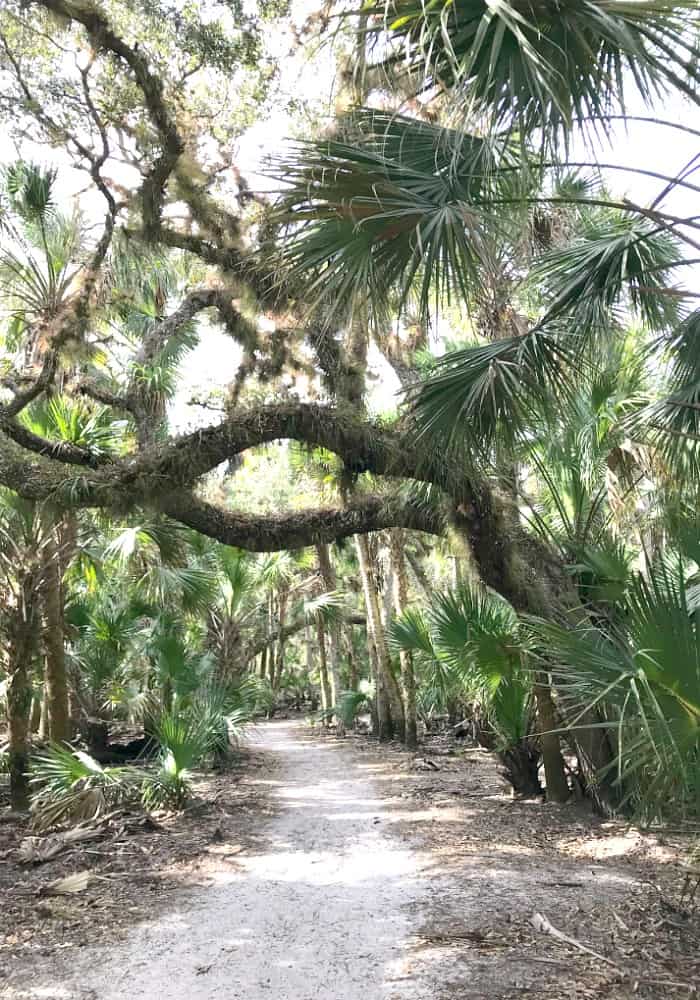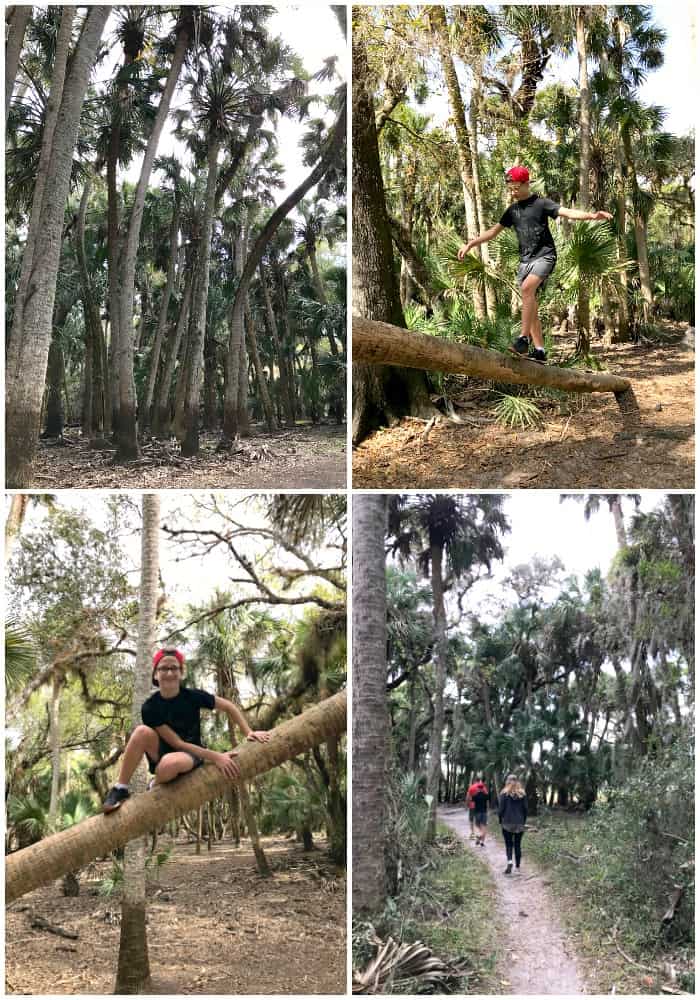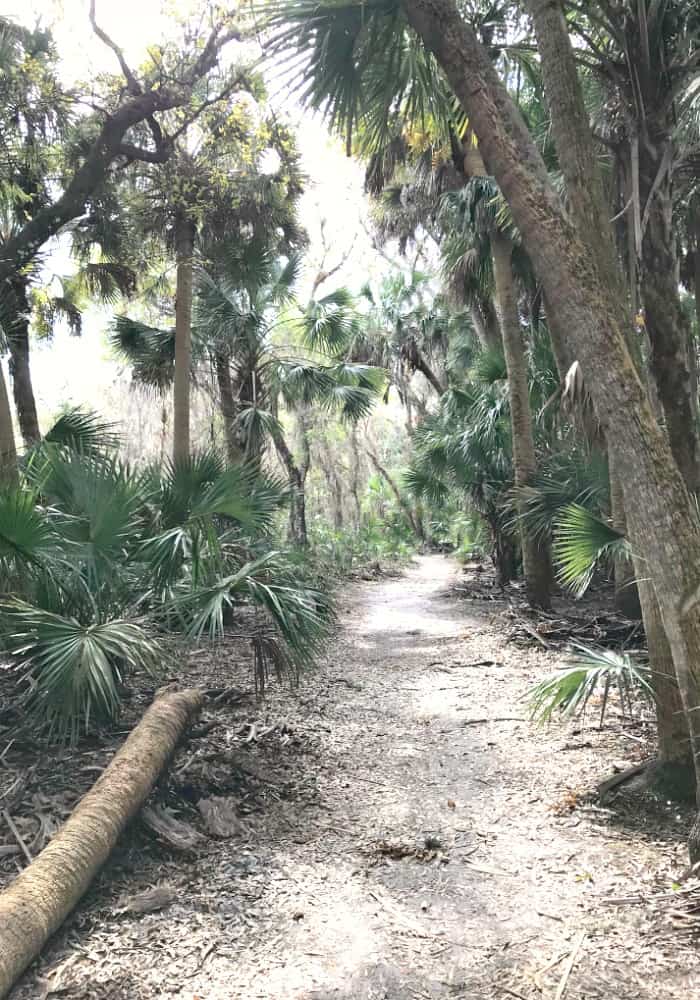 One of the trails we took takes you to a canopy walkway in the middle of the forest. You can climb a short tower and walk across a suspension bridge among the trees.
At the other end is a taller tower that you can climb up to see out over the tops of the park trees.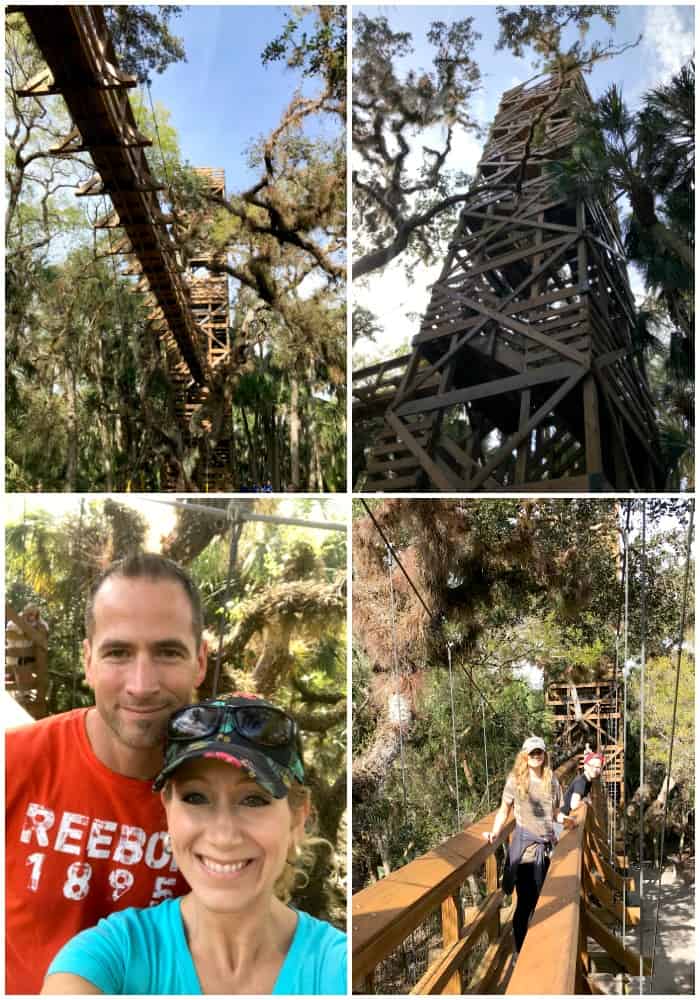 We love being able to explore the areas and activities that are available to us as a family here in Florida. Our kids may roll their eyes at us and pretend that they are bored, but that's ok with us.
We want them to know that we love them and want to do things with them each and every week.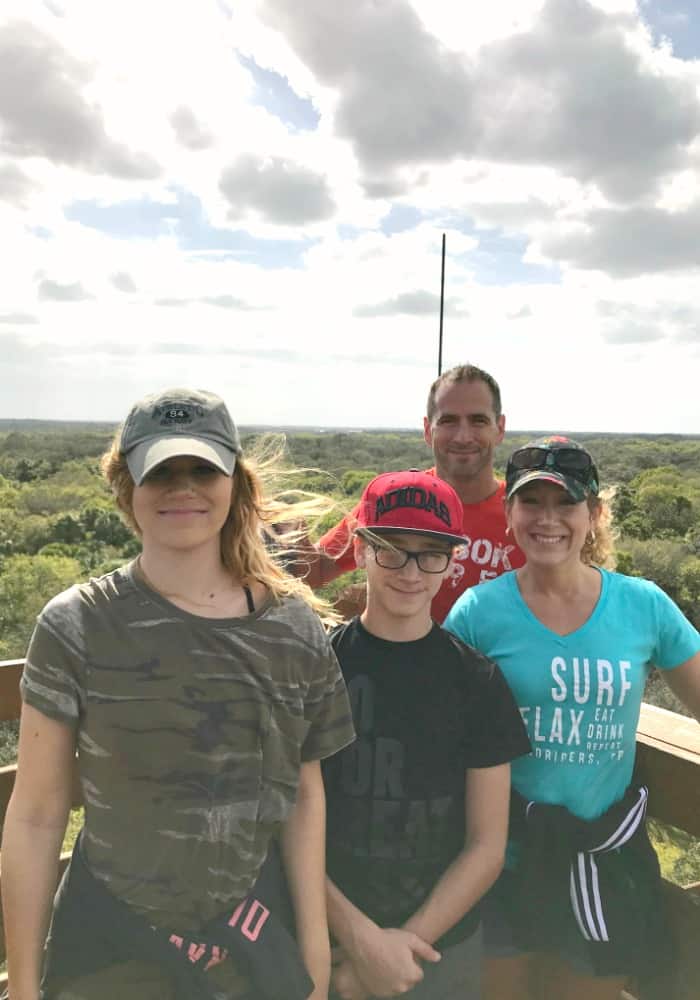 Have a wonderful weekend exploring or hanging out with your family.