Happy Friday! Today I am in the hot and steamy state of Texas having a blast at the BlogHer conference. So far we have had cupcakes from a food trailer, eaten some Mexican, and then hobnobbed with Ree from Pioneer Woman and Amanda from Kevin and Amanda. That totally means we are BFF's now, right? Ok, so maybe I was totally geeked out by both, but it was so fun to meet them and see how real and friendly and downright amazing they are. I can't wait to see what the rest of the weekend is like. I will be posting pics on instagram throughout the weekend if you want to follow along.
Let's get to the Top Ten this week.
1. Taking walks along the beach with my honey definitely made the top of the list this week. We just got back from Daytona Beach where we spent a week soaking up the sun and sand.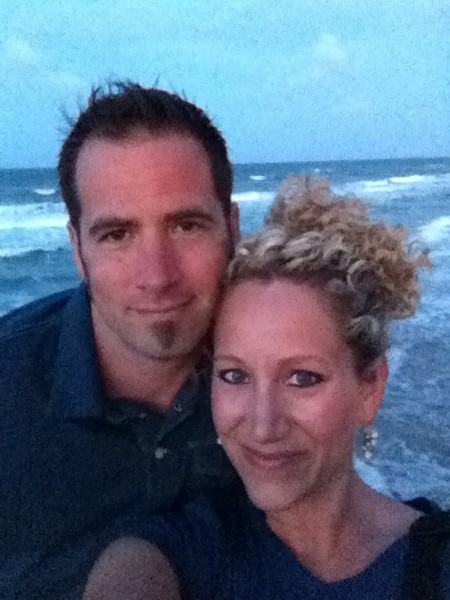 2. We also went to Universal for 2 days and visited Harry Potter. Butter beer was a must for us and the kids. It was so hot, so that frozen one was the perfect cool down. I also wanted to plug staying at a Universal resort. Did you know that if you stay at a Universal resort you get a complimentary express fast pass? We stayed at the Hard Rock Hotel, which was awesome btw.
This particular fast pass gets you on all the rides as many times as you want. You can add it on to your park pass for like another $100, but it comes free with the hotel stay. It was so worth it to stay at the hotel and have that pass. I like not be standing in the long lines in the hot sunshine. Just thought I would share that fun tidbit, just in case a trip to Universal is in your future.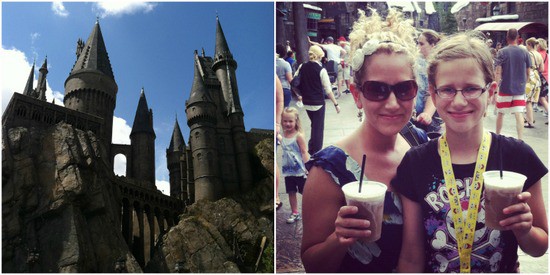 3. I love this fun Fashion Formula that the girls from The Dating Divas put together. I love finding cute new ways to wear clothes 🙂 I guess this means more shopping to get some eye-catchers, finishers, and of course more accessories.
4. Bubble Tea...has anyone else had one? I have to admit that the first time I tried one, I wasn't that impressed. They are different flavored slushies with cooked tapioca pearls. It's like a chewy gummy in the bottom of your drink. I know that might not sound good, but I think you end up liking them if you give them another chance. I tried one again and again, and now I kind of like them.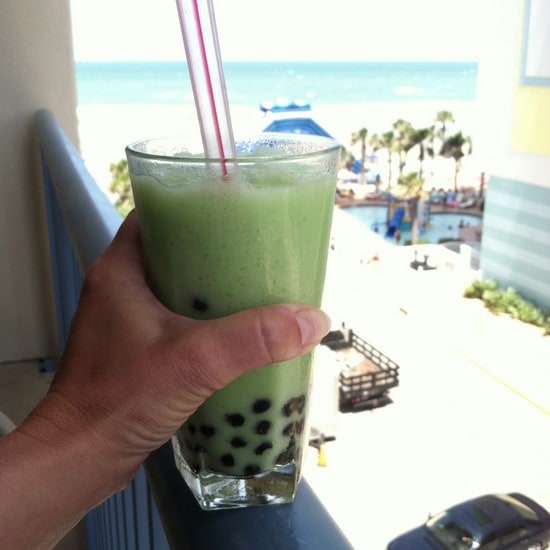 5. I am not normally a morning person, but I think I could manage to get up if a plate of these gorgeous Strawberry Lemon Ricotta Pancakes from Taste & Tell were in my dining room waiting for me.
6. Did you know that a paper plate could become a cute berry basket? How cute is this fun Paper Plate Basket Tutorial from Sarah Hearts.
7. These cute pink dotty Sanuks were just too cute to pass up. They are seriously the most comfortable shoes.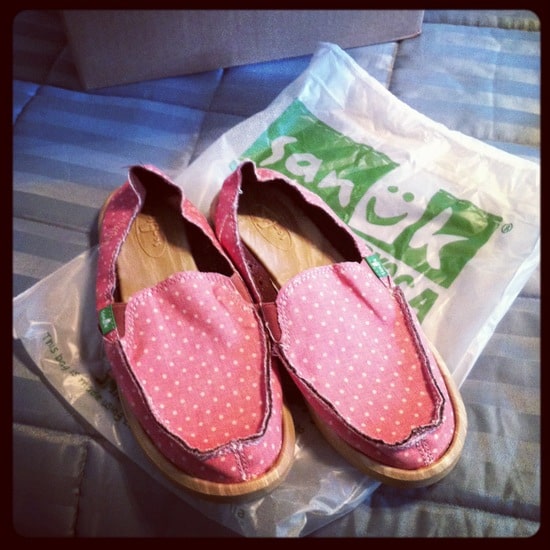 8. So many fun tips on why you cream certain ingredients with others in this Creaming Method post from Completely Delicious.
9. I get the exact same meal every time we eat at Panera. The broccoli cheddar and the turkey asiago is the best combo, according to me that is. What do you usually get when/if you eat there? I really should branch out more often.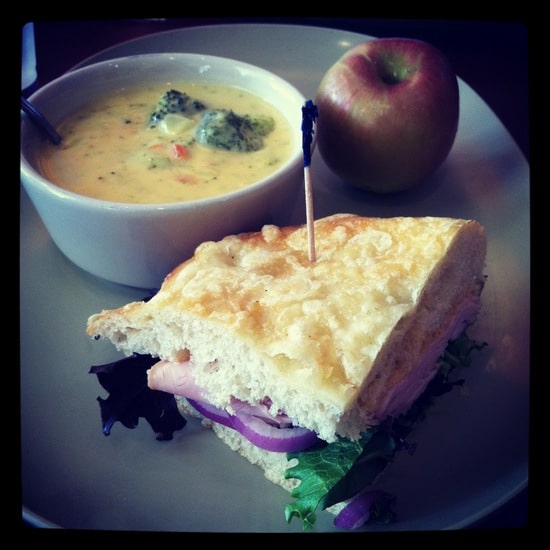 10. Ummmm hello, my new best friend. I crave Reese's like nothing else. These Chocolate Peanut Butter Cup Cookies from Trish are so calling out to me! I must answer!!! Look at how chocolatey and delicious they look!
Ok, guys have an absolutely awesome weekend. And if you are reading this on Friday...GO GET SOME DONUTS. It is national donut day and I think Dunkin Donuts was giving away a free donut with every beverage purchase.