I have never been more ready for the weekend. Ok, that's not true. I can think of a few other crazy weeks that made me thankful for weekends. It just seems that when you leave for vacation, you are that much more ready.
School is now out, for the elementary that is! I can officially call it Summer break now. We now have a 4th and 6th grader, and after this afternoon a 9th grader. Oh my word!!!! I have a high schooler! That seriously can't be possible. Where did that chubby cheeked little boy who carried around the dinosaur and the dragon by the neck go?????? I may need sugar to comfort me! Good thing I have a mountain of butter cream in my kitchen!
Ok, I told you I was changing up how I do my Behind BruCrew posts. Basically I am just adding some fun finds to my instagram posts. I noticed that last time I shared 10 things. And when I put together my list for today, I had about 10 things...so it seemed like the right thing to do by calling it the Top Ten. Now to get a cute logo for each post. Some weeks may be more fun finds, some weeks maybe more family stuff. I guess you will have to just keep coming back to see what I post.
1. This week I celebrated 15 years of wedded bliss with this hot guy! I still can't get over how little we look here. He is my best friend and totally puts up with all my crazies, and yet he still loves me more each day. We are blessed to have such a devoted husband and father.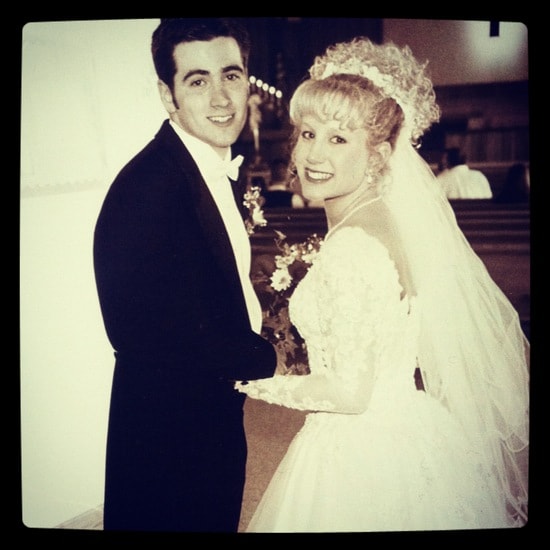 2. Every time I get on instagram, I see pictures edited with the app A Beautiful Mess. It is the newest and most popular photo editing app out there. And they have the cutest blog too 🙂 I decided that I needed to jump on that band wagon and get it. The only problem...I need to clean up my phone and upgrade to the newest phone iOS. Guess who will be doing that while we drive on vacation? Yup, that would be me!!!
3. This Cheesy Chicken Doritos Casserole from Kitchen Meets Girl is so happening in our kitchen and soon. Very soon! I just want to dig into all that cheese!!!!
4. There is a candy store about an hour from us that sells the defective gummies for really cheap. Gummy centipede anyone? 🙂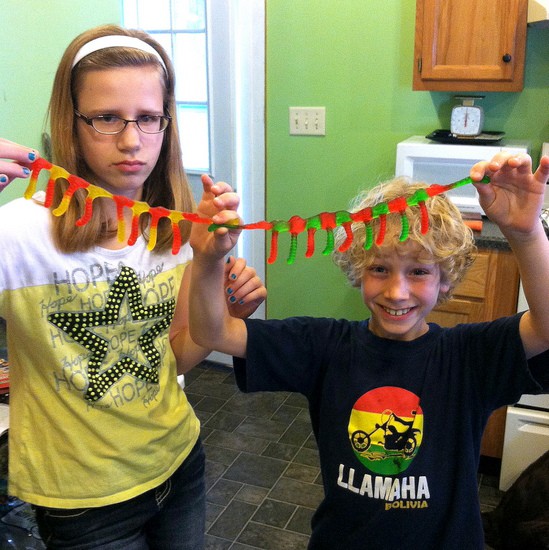 5. I seriously still love owls, so this Caffeinated Owl Chart made me giggle. After a few nights of not sleeping much, I need some double espresso to keep my eyes open.
6. Yesterday we stopped with the kids for shakes to celebrate the last day of school. Did you know that Sonic is calling this summer the Summer of Shakes? Check out all those fun flavors! I'm pretty sure you are going to be seeing copycats of quite of few of those on the blog.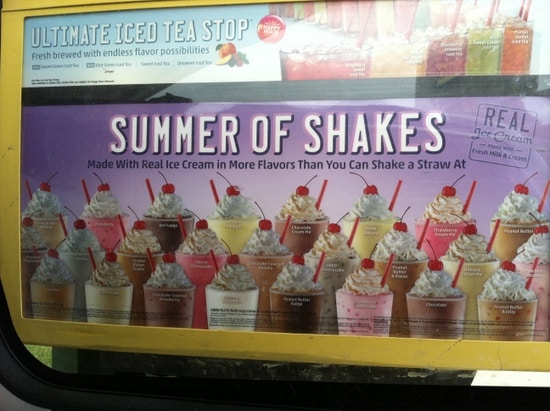 7. We are working on our backyard this summer. There is this big tree that gives great shade, but for some reason the grass on one side just doesn't grow. So my husband built this deck to cover the mud. Now we need to work on making the yard fun and pretty. Did I mention our church wall is also the backdrop of our yard? That brick wall is pretty boring. I think these Herb Gardens from Ginger Snap Crafts would be so cute painted yellow and filled with bright colored flowers. Now to see if we can get them built before summer is over...
8. I found these new S'more Mallows at Walmart. They are huge!!! Of course I bought one for "research". I am now trying to decide whether to make S'mores or make some ooey gooey dessert. Thoughts or ideas???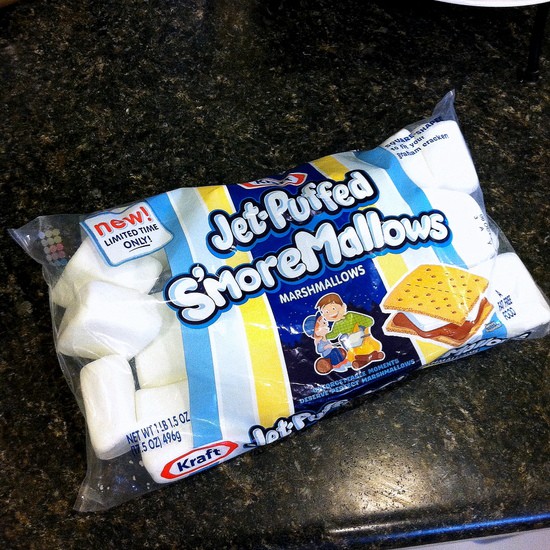 9. I am seriously drooling over these Brown Butter Oatmeal Cookies from Bakeaholic Mama. I mean seriously...they are filled with peanut butter and caramel!!! I need a whole batch of these stat!!!!
10. If you follow me on Instagram, you probably already saw this picture. This is what I have been up to for the past 2 days. Baking 12 cakes and making 6 batches of frosting. Ask me right now, and I promise I will tell you that I HATE CAKE!!! #notreally #yesido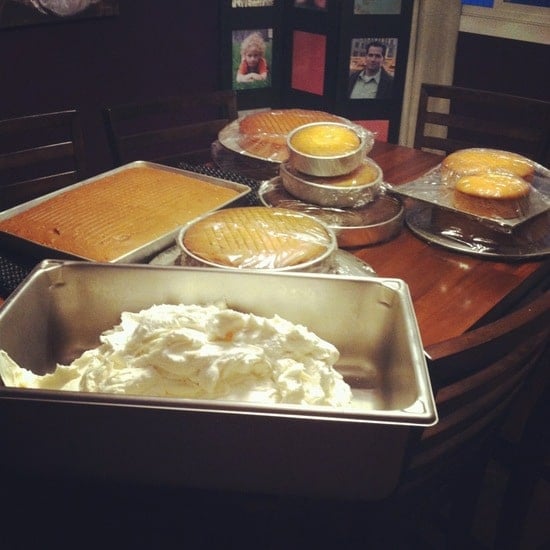 Ok, guys, that's it for me! I hear the cake calling out to me from the kitchen. It's going to be another long day. I promise some updates on it from Instagram, so stay tuned. Two days left and we will be on the road to the beach. I can do this, right? This is going to be a much needed vacation after all this craaaaazzzzyyy baking!
Have a wonderful weekend 🙂