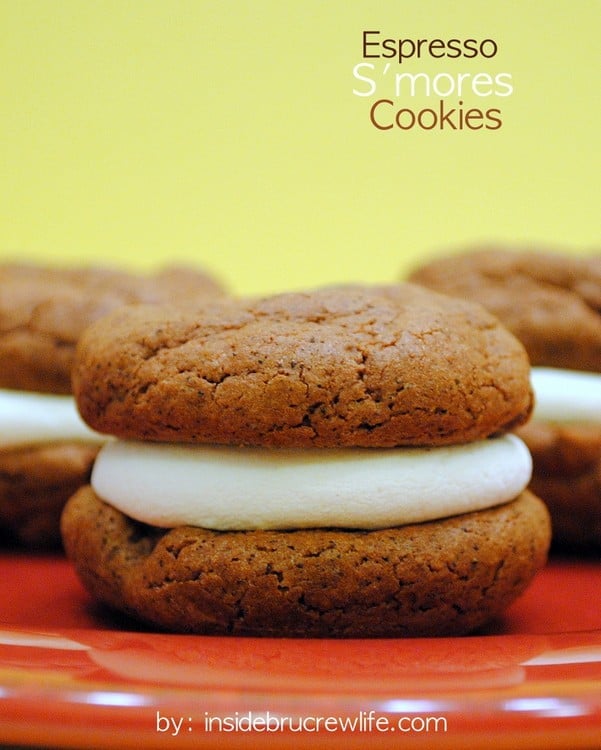 Chocolate and coffee lovers...BEWARE!!!
You are going to fall in love with these Espresso S'mores Cookies!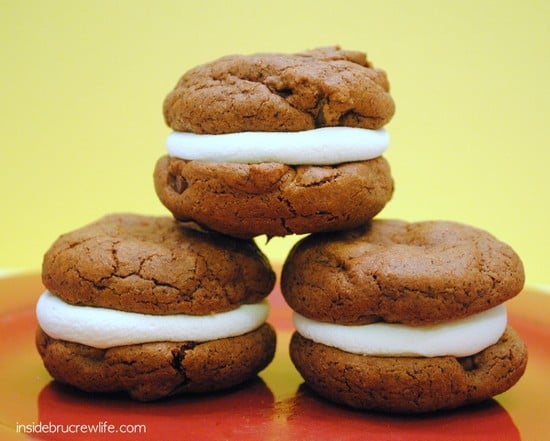 I mean I always have coffee with my breakfast, don't you?
Of course these cookies were amazing by themselves, but my first thought was...these would make a wonderful s'mores base.
So I took them with us when we visited my inlaws camp site this weekend,
and yup, they were amazing with a warm oooey gooey marshmallow inside two of these fab cookies.
It was way too dark for pictures to turn out,
so I came home and popped a couple of them in the microwave.
And I actually liked them better in the microwave because
the cookies got warm and gooey too!