These Funfetti Cake Mix Cookies start with a cake mix. By adding a few ingredients, you can have a delicious and soft cookie that everyone will love.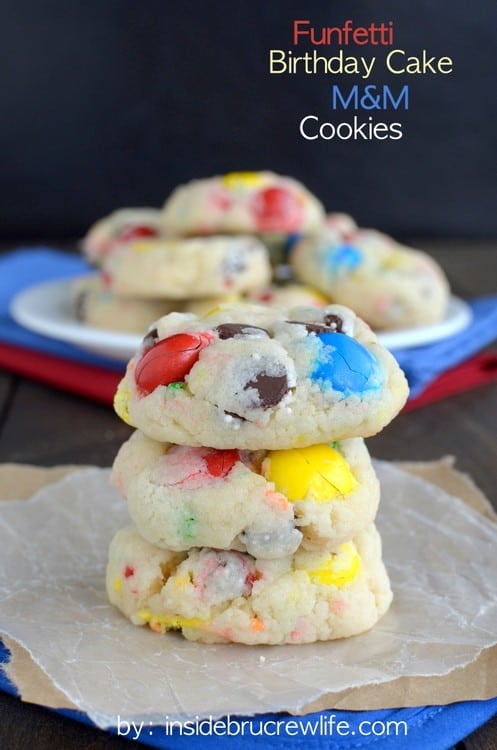 This week I celebrated my birthday away from home. My kids couldn't believe that I would want to "work" instead of getting cake and presents. And by work, I mean go on a blogging trip with all expenses paid and good food in front of you at every meal.
I'd say it was actually a pretty nice birthday treat. The only down side was not having my hubby and kids there on my birthday.
Although it was so fun to come home and have all three kids present me with handmade cards and presents. It feels good to be missed. They are so excited to take me out to dinner this weekend too.
Now I just need to figure out what cake I want to bake for my late birthday celebration. The baker in me loves making my own cake every year.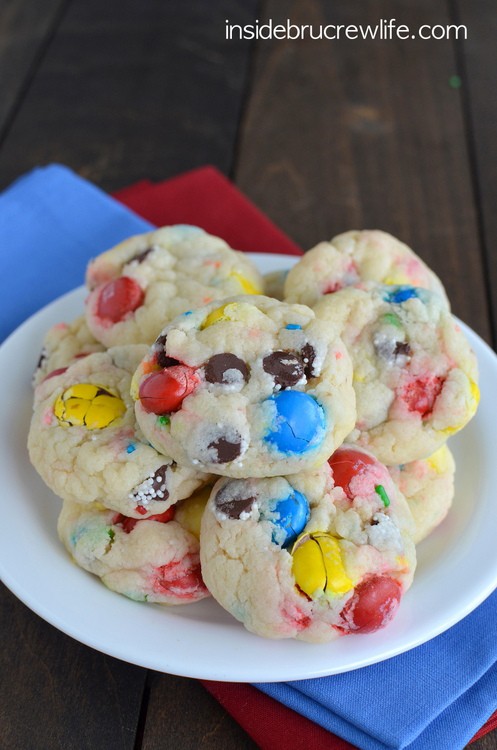 A birthday week just isn't complete without some sort of cake. One of my favorite things to do with a cake mix is to create fun cookies. I'm sure by now you have figured out how much I love these cookies. The butter and cream cheese in the cookies makes them soft and delicious. Try one while it is still warm! So delicious!
Have you seen the new Birthday Cake M&M's? I grabbed a bag of them a few weeks ago with a Funfetti cake mix. Putting the two together seemed like the perfect treat to enjoy for a birthday. Feel free to use your favorite flavor cake mix and M&M's. It is so much fun to create new flavors in a semi home kind of a way. I love making homemade from scratch cookies too, but cake mix cookies have my heart right now.
My biggest tip for these cookies is to not over bake them. They will look soft and under done when you pull them out. Do not second guess me and bake them longer. The cookies will continue to cook on the hot baking sheet. I like to roll the dough into 36 small dough balls. It makes me feel better about munching on cookies when they are just bite sized. You can roll them into fewer but larger balls if you like. Just make sure you distribute the M&M's evenly in the cookies.
Even if there are no birthdays coming up soon, I'm sure you can find something to celebrate that needs a fun bright colored cookie.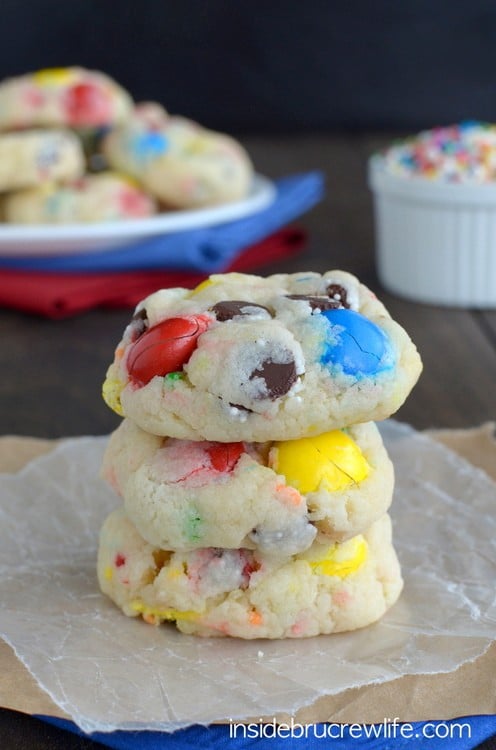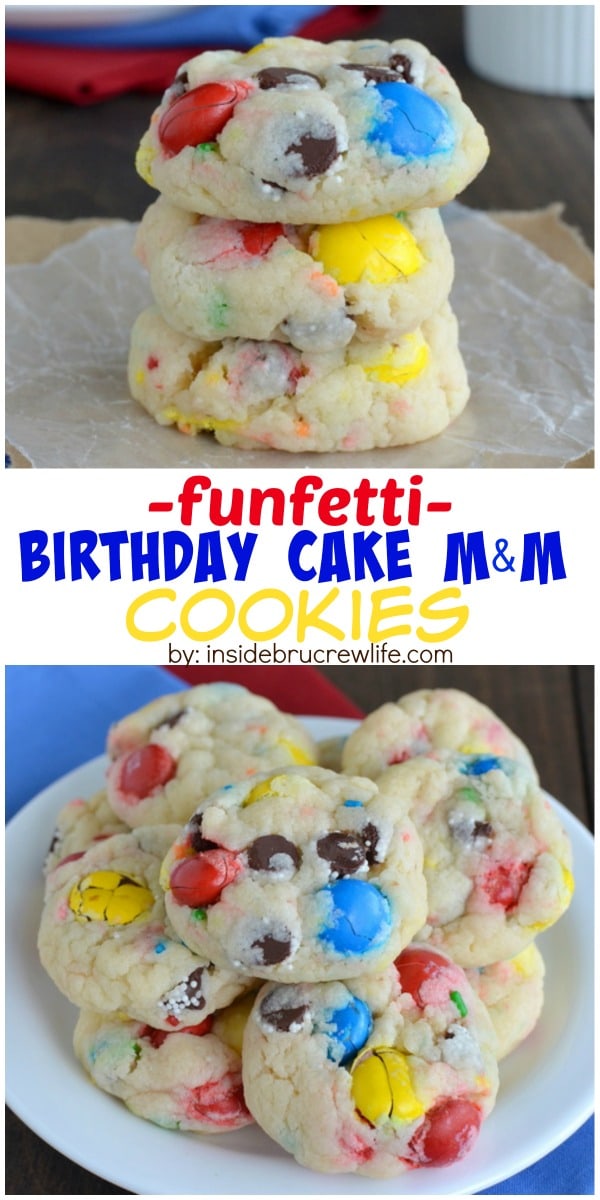 A few more of our favorite cake mix cookie combos:
Chocolate Chip Cookies and Cream Cookies