These easy Homemade Cherry Cordials are a sweet copycat of the store bought treats you find at Christmas and Valentine's.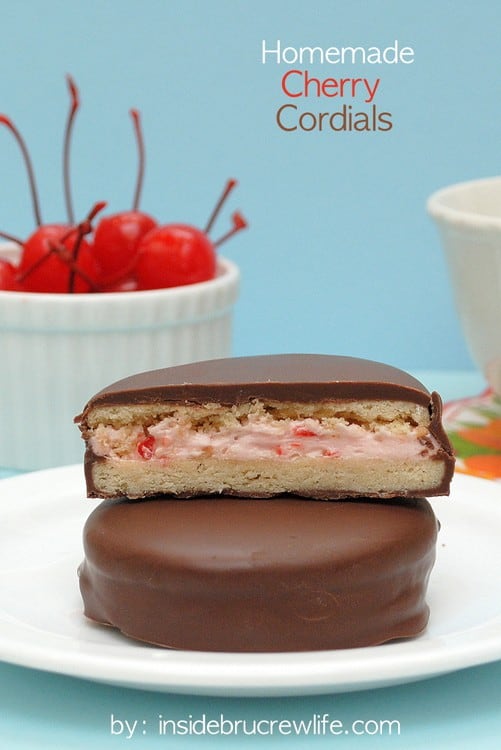 Today is National Cookie Day, and I couldn't let a day like that pass me by, now could I?
Who comes up with these fun little "national" days? Not that I am complaining. Any day that celebrates more sugar is worthy of a national day by me!!!
Have you had a Little Debbie Cherry Cordial cookie? They are a seasonal item that only comes out at the holidays.
Homemade Little Debbie Cherry Cordials
Well, if you are a cherry and chocolate kind of person, I came up with a copycat cherry cordial just for you!!!
Two vanilla cookies, filled with a cherry marshmallow cream, AND drenched in chocolate!
What's not to like??? (well, unless you have a thing about fruit in your dessert:-)
I did make these for our church Life Group, but I am thinking about hiding them and just putting out the Oreos.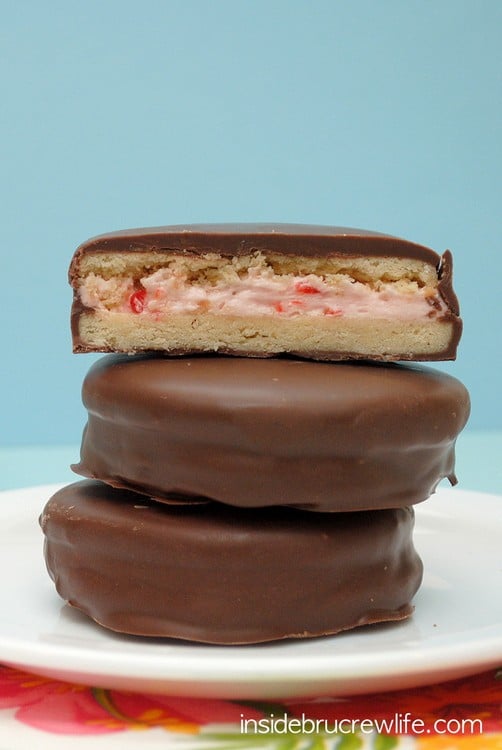 Then again with all the cookies and candies that come at this time of year, my jeans might protest at me eating that many!
Better go get them out of hiding!
Homemade Little Debbie Cherry Cordials recipe: