Moose Tracks Cookies are the perfect cookie for those who love chocolate and peanut butter cups.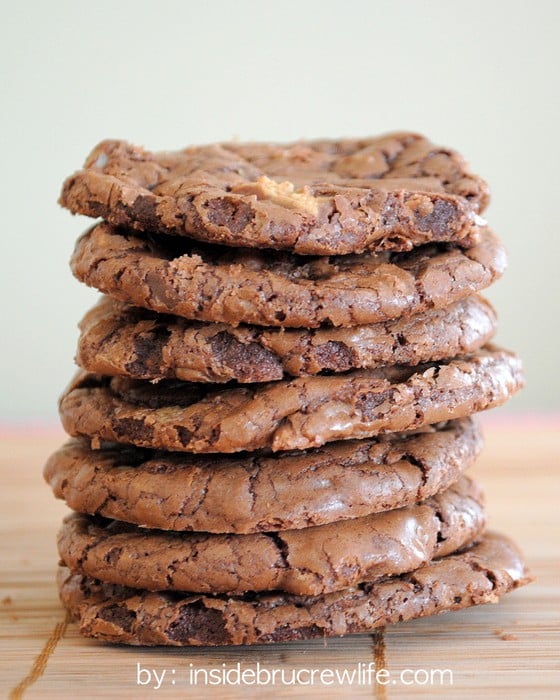 Oh, it has been one of those days...
not motivated to do anything...
it was super cold...
even with the heat cranking!
I am over the cold and snow!
It was nice and I have enjoyed all the wintery stuff...
but Spring can come now.
Not motivated to do much of anything
because it hurts when I move.
I think it is due to the shredding...
who knew 20 minutes could do that to you?
(I moved up to level 2 and am regretting it...only slightly)
At least now I feel like I am working out a little bit harder...
gotta tell ya...not looking forward to level 3 though.
The only thing getting me through these workouts is my sugar fix...
now I know that if I keep up with my daily dose of calories
all the shredding in the world isn't going to help me...
but I haven't made a move to give up on sugar...yet;-)
Speaking of sugar...have I got a cookie for you...
Fudgy yummy cookies filled with
reese mini pb cups and
white chocolate chips!!!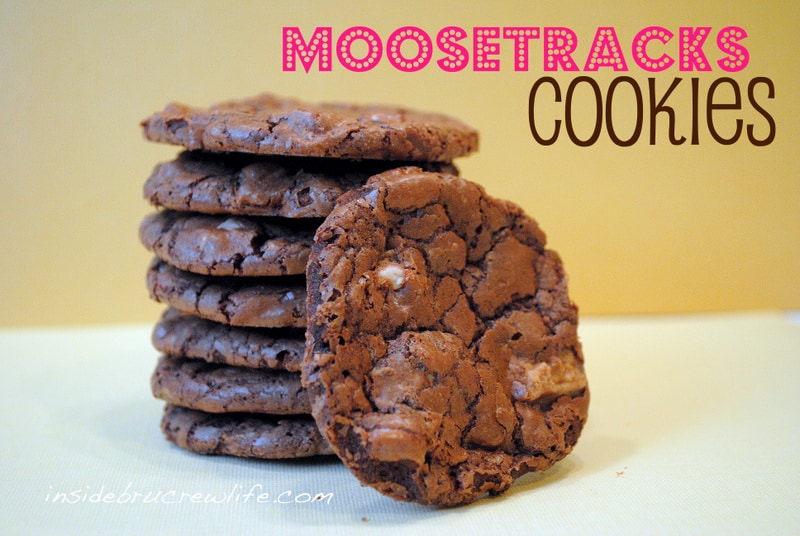 Uggg I am drooling just typing about these delicious things.
I found the recipe in one of the
holiday cookie issues at Christmas...
and I finally got around to making it a couple weeks ago.
Sorry I have been holding out on you...
I had so many different recipes bookmarked...
it might take me the whole year to make them all.
I am just thankful that I took them to a meeting...
I am sure it wouldn't have been good to leave me
home alone with these tasty little devils.
Have you met my new best friend???
Mini Reese's peanut butter cups...
mini meaning I can eat way more because
little cups have little calories:-)
Now I said it was an ice cream flavor...
did you catch that in my title???
My fav ice cream is Moose Tracks...
it is the only ice cream that I can eat lots of.
For some odd reason I am not/or ever have been a big ice cream eater...
funny I know...since it is laden with sugar!!!
Any way Moose Tracks is
vanilla ice cream
fudge swirls
mini peanut butter cups!
I decide to make a
fudge cookie
vanilla chips
mini peanut butter cups...
See, kinda like a take on Moose Tracks...
ok, never mind...on to the recipe:-)