These Peanut Butter Banana Popsicles are a great protein-packed snack to have on hand when your kids get home from school each afternoon.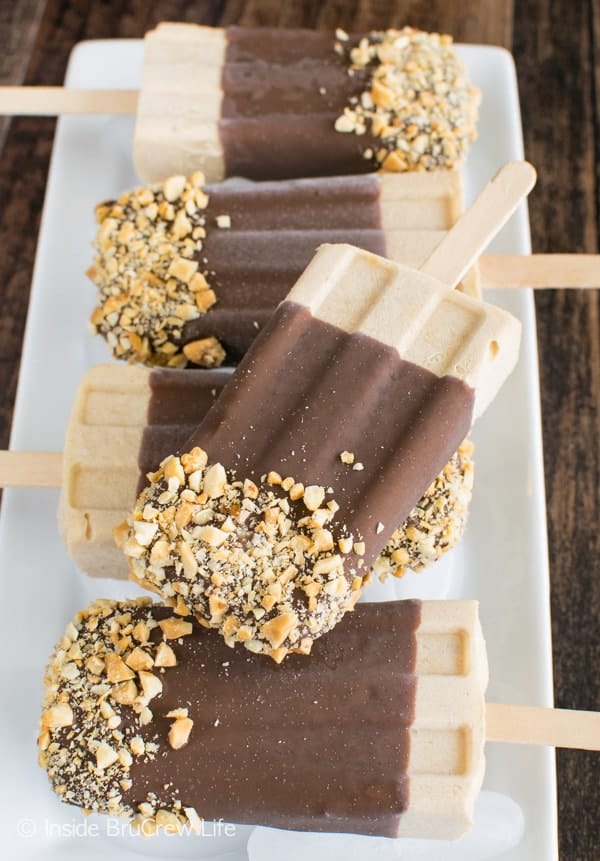 CLICK HERE TO PIN THIS RECIPE FOR LATER!
*This is a sponsored post written on behalf of Yoplait. Thank you for letting me share products and brands that we use and love. All opinions are 100% my own.
Well, we are now four weeks into school, and I think we are getting into a good routine with everything. Our kids are getting up and getting ready for the day pretty much by themselves now. I usually get up a little later and help them get their lunches together if they need it.
There are mixed emotions with all of this back to school prep. For the most part, I am excited to have a quiet house for 8 hours a day, so that I can bake cookies, photograph, and write. Although, there is a little part of me that gets distracted when it is so quiet...aka...I lose track of time way easier when no one is yelling for mom every minute of the day.
Maybe I should start playing some music in the background, and setting a timer for my daily tasks. That should help, right?
This year the school changed their start and stop times for each day, so our kids do not get home until about 4:30 in the afternoon. After a long day at school, the first thing they do is open the fridge and start looking for all the food.
With only an hour to go before I have dinner on the table, I really do not want them grabbing and eating everything in sight. Because then when dinner is actually ready to eat, they say they are not hungry.
I get it though. They need something to eat or snack on to tide them over until I can finish the dinner prep.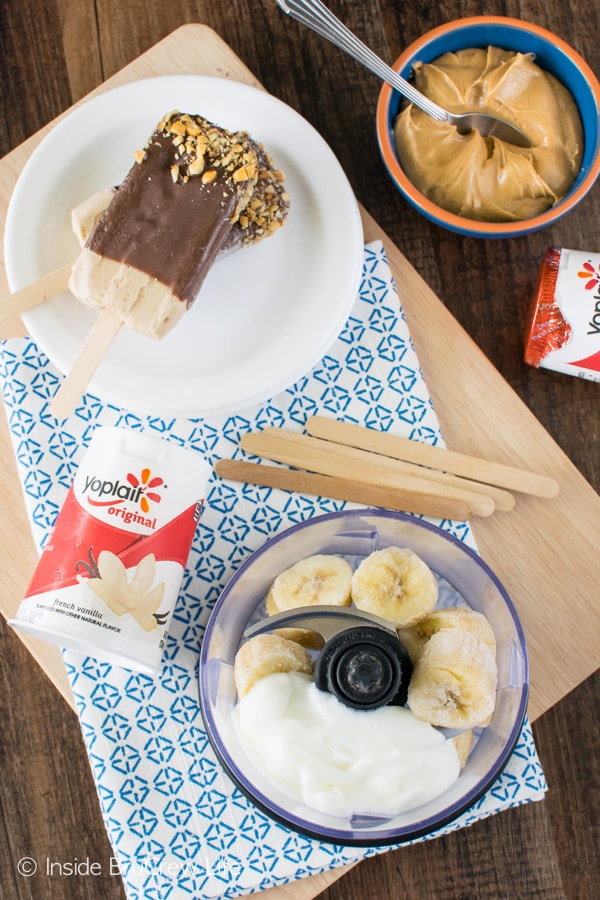 These easy Peanut Butter Banana Popsicles are great to keep in the freezer for those after school snack attacks. I love that you can mix yogurt with different ingredients and then freezing them in a mold to make a fun treat. Did you know that Yoplait has over 100 different flavors of yogurt? Think of all the popsicle possibilities we could come up with this school year!
For these popsicles I used the Yoplait Original French Vanilla yogurt mixed with frozen bananas and peanut butter. Now really I could just have eaten this like soft serve, but I took it one step further and froze the mixture in a popsicle mold.
After they were in the freezer overnight, I took them out and dipped each popsicle in chocolate and added chopped peanuts. This isn't necessary, but chocolate always makes me happy, so I went for it.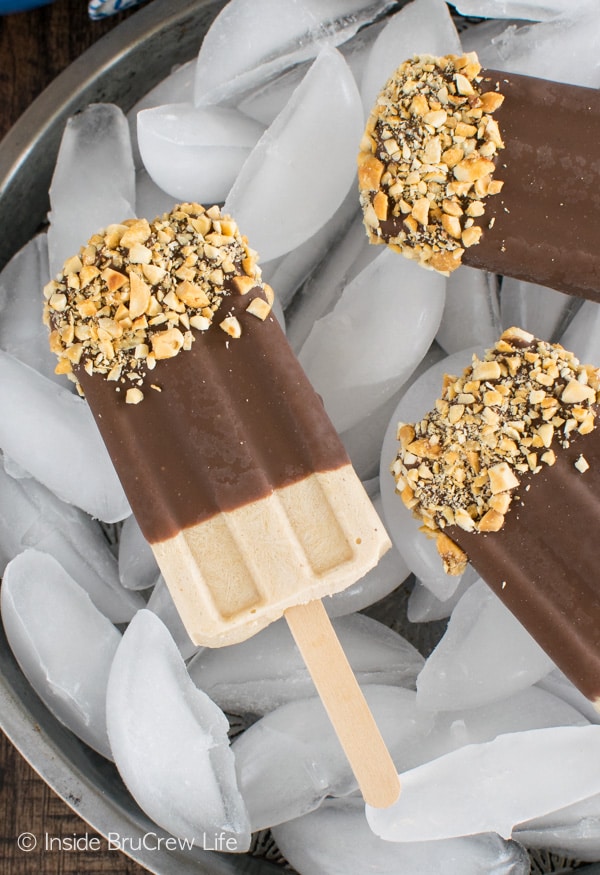 Our kids were so excited when they walked in the door from school, and I handed them a snack. You should have seen their eyes light up as they devoured the chilly treat. Trust me, those popsicles didn't last very long in our freezer that week.
Time to buy more Yoplait and come up with a few more fun popsicle recipes for more after school snacking fun.